The death toll in Kashmir valley has reached 30 after protests over the killing of popular militant Burhan Wani continued in various parts of the valley on Monday despite curfew. 
The Tribune reported that since Sunday night, nine people, including a girl, succumbed to their injuries in various hospitals of the valley, taking the of civilian casualties to 30. The number of injured is more than 300. One police cop was also killed in south Kashmir's Anantnag when a group of protesters pushed his vehicle into Jhelum.  
Normal life has been paralysed due to curfew-like restrictions and separatists-supported strike since Saturday.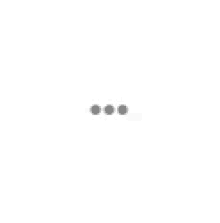 A group of protesters pelted stones towards the air force airport at Koil in Pulawama on Monday morning, a police official said. They also set afire the dry grass inside the airport complex. Security forces tried to chase away the mob but the attackers were regrouping and intermittently hurling stones, he said. 
Three persons were injured on Sunday when security forces opened fire to disperse a mob which was pelting stones at the air force base. One person was injured in police action against protesters in Ganderbal district. Stone pelting incidents were reported from Sopore, Handwara, Bandipora and Baramulla in north Kashmir, the official said. 
Protesters torched a police station at fruit market in Sopore, police said, adding the men, arms and ammunitions and records were safe. Mobile telephony has been suspended in four districts of south Kashmir since Friday evening as violent protests erupted following killing of Wani in an encounter with security forces. Mobile internet services continued to remain suspended. 
Strict restrictions on movement of people continued to be in place in many parts of the Valley including parts of Srinagar city, where the first death in the clashes occurred last evening. Authorities have strengthened the presence of security forces in vulnerable areas of the city and elsewhere in the Valley to contain the protests, police said.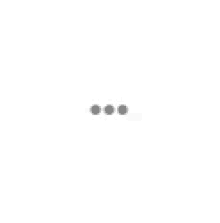 They said the measures have been taken to avoid any further loss of life or damage to property. Shops, private offices, business establishments and petrol pumps were shut, while government offices and banks witnessed thin attendance, officials said. 
Public transport was completely off the roads while private cars and auto-rickshaws were seen plying at few places in the areas where there were no restrictions, they said. 
Educational institutions in the Valley were closed on account of the ongoing summer vacations, while Central University of Kashmir (CUK), Islamic University of Science and Technology (IUST) and Jammu and Kashmir Board of School Education (JKBOSE) have postponed the examinations due to the prevailing situation. 
Most of the separatist leaders, including Syed Ali Shah Geelani, Mirwaiz Umer Farooq and Mohammad Yasin Malik, are either in custody or under house arrest.
(With inputs from PTI)
Feature image source: PTI