BJP MP Parvesh Verma is at the centre of a controversy after saying that Muslims don't vote for his party because it is a 'nationalist party'. 
He also asserted that terrorists in the nation are only Muslims, and asked the community to not send their children to terrorist organisations.
"Our government did not bring schemes for any particular community. Even the Muslims can get benefits from all those schemes. But still, I believe the Muslim community keeps a distance when it comes to voting for the Bharatiya Janata Party. The Muslim community votes for all political parties except the BJP," Verma told ANI.
Here is what he said:
Incidentally, this statement came as a clarification for his controversial statements on Saturday while he was addressing a public rally in Baghpat, Uttar Pradesh. 
"We don't care about any vote bank. Muslims have never voted for us and they never will. It is a very simple matter.. why is every terrorist in the country a Muslim and why do Muslims not vote for BJP… Because the BJP is a patriotic party," he had said, according to an Indian Express report. 
He also added that they didn't care for any particular community and will build the Ram Mandir at Ayodhya.
His comments drew sharp criticism from several quarters. Minority rights lawyer and Congress leader Shehzaad Poonawalla on Monday filed a petition against Verma with the National Commission of Minorities.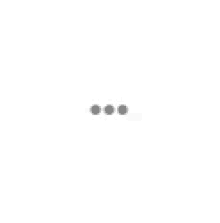 "It is clear that Parvesh Verma and the BJP do not subscribe nor conform to the principles of secularism and democracy as envisaged in the Constitution. Necessary steps, including a ban on Verma campaigning in the 2017 elections and an FIR against him, need to be taken," Poonawalla said said, reports The Times of India. 
Parvesh Verma is an MP from West Delhi and is the son of former Union minister and Delhi ex-chief minister Sahib Singh Verma. 
(Feature image source: PTI)