Former cricketer-turned-politician S Sreesanth who was one of the most prominent faces in the Kerala assembly elections. But he failed to make a mark in debut in electoral politics. Sreesanth contested on a Bharatiya Janata Party (BJP) ticket from the Trivandrum constituency, but lost to VS Sivakumar of the Congress.
This is what he tweeted after the results were announced:
Thanks to all the supporters for all the love and respect..will surly keep working for the people..

— Sreesanth (@sreesanth36) May 19, 2016
And then he congratulated O Rajagopal, BJP's lone candidate who won: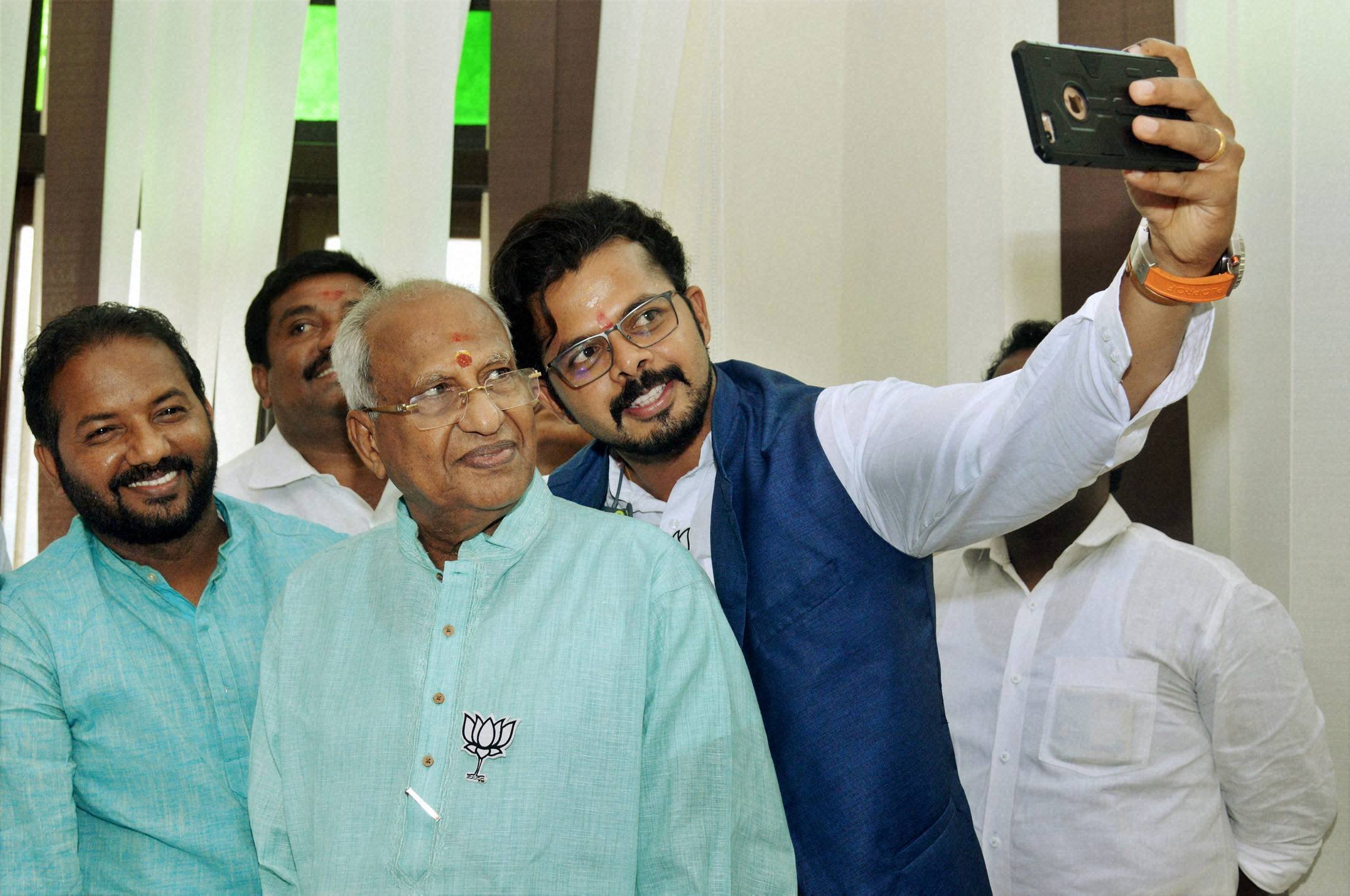 Despite being trolled while on the campaign trail, Sreesanth surprisingly escaped being trolled despite losing the elections.
Here were some of the Twitter reactions in support of the cricketing star :
Doubt how many people can capture 34k votes after just 2 months of being in politics. Congrats @sreesanth36! Phenomenal achievement.

— prasanth_p (@prasanth_p) May 19, 2016
@sreesanth36 outstanding at the start sreesanth.. We are with you..next time will be record..jai ho

— B. Aditya (@BopcheAditya) May 19, 2016
Securing nearly 30000 votes on your debut is no mean feat! Congrats @sreesanth36 tough luck this time, I'm sure you'll have a bright future

— Himamshu Srivathsa (@srivatsa_gooner) May 19, 2016
@sreesanth36 It was heartening to see you visit the rain ravaged coastal areas yesterday. Started work even before taking ur seat. Kudos

— Bharat Reddy (@bratrdy) May 19, 2016
@DivyapbrSBeing 2nd itself is a big victory I would say, for a first timer.Shows the slow change @sreesanth36

— GK (@krishnajgd) May 19, 2016
But then there had to be some who wouldn't lose the opportunity to troll him:
Sreesanth lost? I hope he does not throw in the towel on his political career

— Madhavan Narayanan (@madversity) May 19, 2016
Sreesanth doesn't get the votes.

Shouldn't be disheartened.Has a long career in politics.He is hardworking, aggressive, proven corrupt.— Sorabh Pant (@hankypanty) May 19, 2016
Pic 1: During campaigning

Pic2: After Election results #KeralaPolls2016 pic.twitter.com/eLTxJGOU4U— The-Lying-Lama (@KyaUkhaadLega) May 19, 2016
@KyaUkhaadLega pic.twitter.com/OZtfsxqP5L

— जितेन्द्र सिंह (@iamjee2) May 19, 2016
Sreesanth trailing. He tends to struggle in IPL season #Verdict16

— Gaurav Kalra (@gauravkalra75) May 19, 2016
(Feature image source: PTI)