On the face of it, the agreement that Maharashtra chief minister Devendra Fadnavis "brokered" between MNS chief Raj Thackeray and filmmaker Karan Johar over 'Ae Dil Hai Mushkil' seems to be a successful one.
A month-long stalemate has ended. The troubled film will now see a smooth release on October 28. Raj Thackeray has promised he won't go about hammering audiences or theatre owners. Johar can now focus on the film's box-office collections rather than proving his patriotism in videos shot in strategic, sombre-looking settings.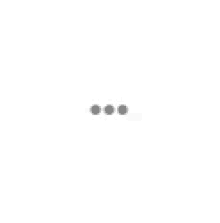 But scratch the surface and you know that the meeting on Saturday at the CM's official residence was no truce, and Fadnavis played no peacenik. 
Instead, the 44-year-old first-time CM allowed Thackeray to get away with open thuggery when actually he should have taught him a lesson. What's more horrifying is that he's given the MNS a rare victory, something that is bound to embolden it further.
What Fadnavis has brokered in fact is a joke of a solution where the victim is only worse-off than before. 
Look at the terms of the agreement that Fadnavis was a witness to:
The highly absurd and even horrifying Rs 5-crore proposal has already been destroyed by an ex-Air Vice Marshal, who rightly called it "extorted money". It's been further damned by the Indian Army that has rejected it.
The tribute to the Uri martyrs is a welcome gesture, but when it's done to appease a bully who dictates how the filmmaker shows his respect to the Army, it's highly questionable. So is the vow to not cast Pakistani actors in future.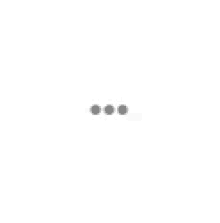 It's disturbing to learn that the CM sat through such a negotiation. As the chief minister, what is Fadnavis's job really? Is it to lay down rules on how citizens pay tributes to soldiers killed in the line of duty or to ensure the rule of law is followed?
If Fadnavis proposed these terms of peace, then he clearly fancies himself as a moral police (remember his 'say Bharat Mata Ki Jai or leave India' remark?) rather than a custodian of law and order. If he doesn't, then he has just shown himself to be a weak CM.
Fadnavis has been under fire over the meeting and he deserves it. Opposition parties NCP and Congress have ridiculed him for "empowering political goons". The CPM politburo is accusing him of "facilitating extortion" in a deal that is a "gross insult" to the valour of the soldiers. There has been outrage from activists and the film fraternity.
Here's Fadnavis defending the meeting:
Fresh after this debacle, the future seems worrying. In a state that houses the country's financial capital, yet remains a centre of religious fanaticism and linguistic chauvinism, deadlocks of this kind are bound to occur. 
But with a CM who breaks deadlocks in this manner, it's 'achhe din' only for bullies and extortionists.