On Saturday, India wrapped up the ODI series against New Zealand 3-2 with a massive 190-run win in Vizag. It was a series that see-sawed after a one-sided Test series. Here are some takeaways from the ODIs.
The Big Question: Should the captaincy change hands?
Ask MS Dhoni in person about retirement and he might sit you down beside him and let you answer the question, in front of the media and cameras. Ask him about his future as India's one-day captain, and you never know what you might get. A 3-2 series win for India should, logically, mean status quo at least in the immediate future. With Virat Kohli having settled in well as Test captain, he is next in line to take over the one-day team once Dhoni relinquishes the job.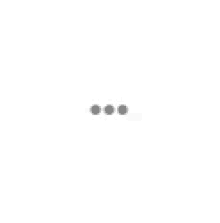 Those in favour of relieving him of the captaincy will feel it will allow him to focus on his batting and wicketkeeping. Dhoni appears to love the responsibility of all three roles, but at 35, would it be wise to shed one of those responsibilities for the sake of prolonging his career? And will the captaincy, at this stage, turn out to be a burden India's best batsman, Kohli, could do without? The Champions Trophy next summer in England is a good time to take the call. 
The decision should rest with Dhoni himself. So long as the series wins keep coming, there is no need for kneejerk changes just yet.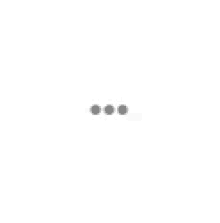 Wasn't it great to see low-scoring ODIs?
In the era of broad bats, batting pitches and short boundaries, it's not unusual to place 300 as a par score for one-day internationals in India. As a matter of fact, Sunil Gavaskar predicted 'loads of runs' and 300+ scores for every game during his pitch reports.
But this series was a deviation from the norm, with no first-innings scores of 300 or above, the highest being 285 in Mohali (which was chased down). The average first-innings score across the five ODIs was 249, like a throwback to the 1990s and early 2000s. 
Contrast this to the seven-match ODI series between India and Australia exactly three years ago. The average score by the team batting first was an insane 332 (in one game, India chased 360 in 43 overs). Though India took the series, the run hemorrhage made it nauseating to watch. This time, thankfully, the bowlers had their say, thanks to the slow nature of some of the surfaces. If ODIs are to remain relevant, a fair contest between bat and ball is crucial.
MS Dhoni is India's new No. 4
The question marks over Dhoni's place in the ODI team grew louder each time it became more apparent that his ability as a finisher was on the wane. Often, he was guilty of using up too many balls in the phase where he looks to build before exploding. After an underwhelming 35 off 65 balls at No. 5 in Delhi, he promoted himself to No. 4 in Mohali and scored 80, setting up India's win. He said after the game that the move freed up his mind, and his batting.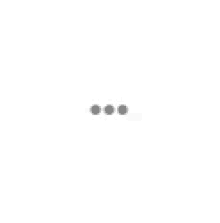 He kept with it for the rest of the series, and it's apparent that for his sake and the team's, it's the best place to slot him. When batting with India's No. 3, Kohli, who's a Bolt between the wickets, expect plenty of quick singles. Moreover, as Dhoni himself pointed out, it presents an opportunity to groom a finisher or two in the lower middle-order. 
That may not happen overnight, there will be experimentation and a few failures along the way, but for the long term it's a risk worth taking.
Throwback to the Sachin era: Kohli Nahi Toh Kuch Nahi?
"Sachin's out. I give up." A familiar tale from the '90s. An early Virat Kohli dismissal, especially in a chase, may not drive viewers away in the same manner, but it is cause for worry nevertheless. This series offered evidence of the Kohli factor. On the two occasions he failed to pass fifty (he fell five short in Ranchi), India failed to win.
Fourteen of his 26 ODI hundreds have come in successful chases, underlining the value of his contributions. Since 2014, in 17 games in which Kohli scored less than 50 while chasing, India won nine and lost eight.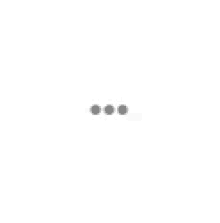 Those numbers suggest that the situation is not as dire as it may seem. The absence of an able and experienced finisher let India down in the two games India lost in this series. Till that's sorted, India's fortunes will hinge on how long Kohli bats.
Rohit + Rahane + Manish: 345 runs @ 24.6 in 15 inns(2 50s)

Kohli: 358 runs @ 119.67 in 5 inns (1 100s, 2 50s)#INDvNZ

— JSK 🆎 🏏 (@imjsk27) October 29, 2016
Give Mishra ji a break, retain him in the team
True, New Zealand combusted in Vizag, folding for 79 after they were 63 for 2 at one stage, but take nothing away from Amit Mishra. The legspinner's 5 for 18 in the decider was hard to ignore and the competition for places for the spinners will only get tougher. With 15 wickets, he was India's leading wicket-taker in the series by a comfortable margin, which should bracket him as a first-choice spinner and not a fill-in, till R Ashwin and Ravindra Jadeja return from rest.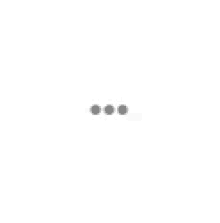 Mishra has been more of a limited-overs success than in Tests. With dew a factor in several day-night games in India, Dhoni remarked during this series that the conditions can be hard for offspinners in particular. It makes sense then to give Mishra an extended run in the limited overs, and keep Ashwin, India's best Test bowler, rested ahead of the gruelling Test marathon ahead. After all, Ashwin has not had the best of times in the limited overs recently -- as his troubles in the World T20 and ensuing IPL showed. 
Mishra, who has played 36 ODIs in 13 years since his doubt, has thoroughly earned his spot in the side.
Learning curve for India's new finishers
A factor in the sub-300 scores was the pitches in the series that were on the slower side. With the ball stopping, and the New Zealand spinners, particularly Mitchell Santner, deliberately dropping pace, run-scoring was hard for the batsmen in the second innings. For India's young batsmen and allrounders, brought up on a diet of the IPL and more batting-friendly pitches that would allow you to hit through the line with more regularity, this series exposed some gaps. If the boundaries are hard to find, the next best option is singles and twos to keep busy. In Ranchi in particular, the urgency to clear the infield led to India losing wickets in the middle overs and eventually the match. 
Dhoni called for patience with the young, inexperienced lower order. For his sake and the team's, we can only hope they would have learnt something after this experience.
The Ajinkya Rahane Problem 
With KL Rahul and Shikhar Dhawan out injured for the whole series, India went in with Rohit Sharma and Ajinkya Rahane as the openers. The combination didn't quite rock the charts and the one with much to lose could be Rahane who ended the series with 143 runs at 28.50. Yes, he fared marginally better than Rohit (123 at 24.60) but this was Rahane's chance to impress, given Rohit has earned his place at the top with his hunger for daddy ODI hundreds or even the double. 
Rahane & Pandey stood to benefit the most with Rahul & Dhawan injured. Instead both have virtually dropped themselves from the equation.

— Saurabh Malhotra (@MalhotraSaurabh) October 29, 2016
Rahane's dug his own grave. Played his last ODI before Champions Trophy. Dhoni won't play him once Dhawan/KL Rahul are fit again? #IndvsNZ

— Srini Mama (@SriniMama16) October 29, 2016
It almost seems inevitable that Rahane would have to make way once Rahul and Dhawan return. The question is, where else do you slot him? If Dhoni makes the No.4 his own, then it leaves little or no room for Rahane, who has hardly batted below 4. One of India's best batsmen, Rahane continues to struggle in the limited overs format.
Farewell, New Zealand. It was a lot of fun!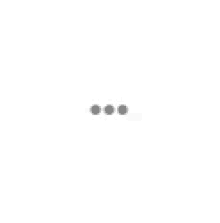 Beating India in India is an improbable task for many teams and New Zealand will go back knowing they fell short of expectations, despite showing fight. After losing all three Tests and the opening ODI, something had to give. For the sake of the tour, it was heartening to see them even the score in Delhi and later in Ranchi, making it anyone's series in the finale at Vizag. Even in the Tests, there were pockets of resistance and a close examination of the scorecards will show that they did stretch India in parts. Moreover, there were no complaints about the pitches, conditions or the travel. The Nagpur minefield from last year was an exception, and any visiting team would have been unhappy. But like good tourists, New Zealand took what was given and conducted themselves in the right spirit.
Farewell, Black Caps. It was fun hosting you.