In an extremely inhumane incident, party members of the youth wing of Kerala Congress (M) party carried out a protest march against the stray dog menace in the state by killing and hanging dogs by their legs on a pole on Monday. 
They then paraded them across the streets of Kerala's Kottayam district before putting them in front of the gate of the local post office, reports NDTV. 
The brutal act was reportedly carried out to protest against the increasing number of cases of stray dog bites allegedly being reported in Kerala.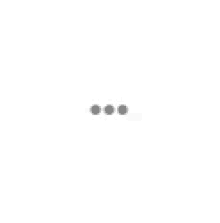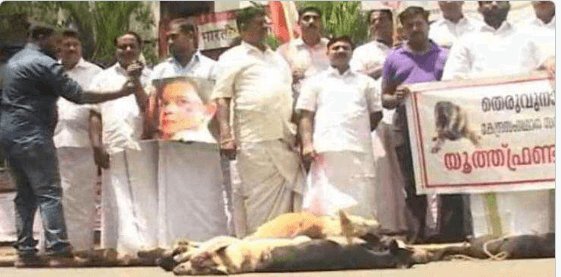 Saji Manjakadambil, who was heading the protest told NDTV: 
"We have killed these dogs. And it's a warning that this will continue if the central and the state government do not control the stray dog menace."
The activist claimed that the party had killed only "dangerous dogs" and told The News Minute:
"Our protest was against dangerous dogs and we hope that seeing the protest in Kottayam, people across districts do the same."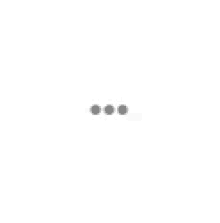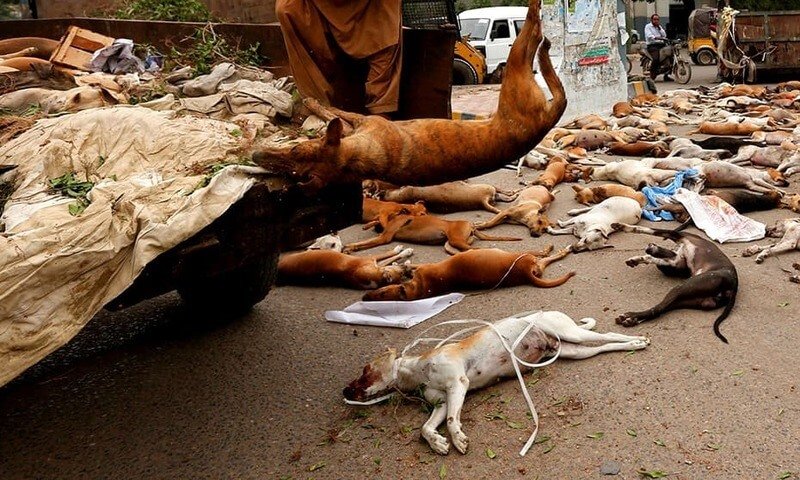 He also told the website that he loved dogs, but didn't understand why people who were fine with other animals being killed had a problem with the culling of dogs. 
The gruesome act was reportedly carried out to protest Union Minister Maneka Gandhi's approach to tackle stray dogs in Kerala. The dead dogs were left outside the gate of the Kottayam post office and the protesters insisted that the dead dogs be parceled and sent to Maneka Gandhi, The News Minute report said. 
The protest is also seen as a challenge to Kerala Chief Minister Pinarayi Vijayan who has declared there won't be any illegal killing of street dogs.  
The Kottayam police has registered a case under section 428 and 429 of IPC and Section 11 of Prevention of Cruelty against animals.
Many took to social media to condemn the brutal killings,