In what can leave the state police red-faced, an assistant sub-inspector was thrashed by the public in Ahmedabad after he asked for sexual favours from a female vendor on Monday.
According to Times Of India , ASI Amrutji Khatuji was drunk when the incident took place.
He asked the woman to move her cart while harassing her. No sooner did he do this, that a crowd gathered and started to beat him up.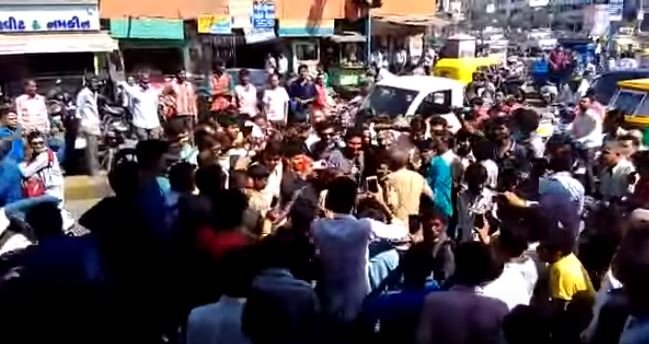 When the woman realised that the cop was drunk, she started arguing with him while he started abusing her.
However, people passing by stopped and also reportedly helped the woman beat the cop, reports Ahmedabad Mirror.
While the woman pulled him by his uniform and slapped him, a video of the incident went viral on social media.
The Ahmedabad Mirror reports that the policeman has been arrested ad booked under the Prohibition Act. The official, who was to retire in two years, has now been suspended.
(Feature image source: YouTube)