Who doesn't love desserts? The sweet, sweet sin of that piece of chocolate melting in your mouth is no less than an orgasm. But we wish making a dessert was as easy as hogging on one. But what if we told you it is? 
Yes, you don't have to be a Masterchef to make a dessert. Not just that, you can make extremely delicious desserts with absolutely no-baking process involved. Yes! And you don't even need 100 odd ingredients that you've never heard of, for it. Already on the edge of your seat, eh? Well, I have some really good news for all you dessert-loving folks. I have found some easy-peasy no-bake dessert recipes that you can make at home all by yourself!
Here are 10 no-bake dessert recipes for you to try at home:
1. Salted Caramel Popcorn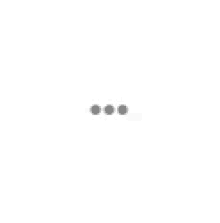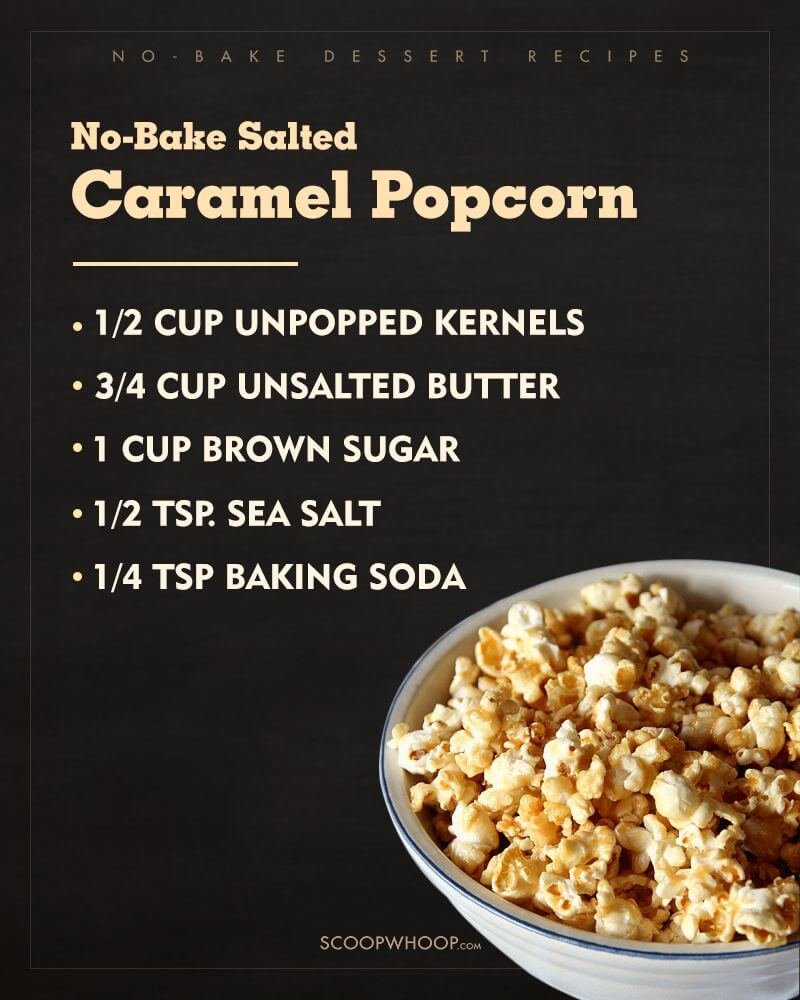 Steps to make Salted Caramel Popcorn:
Voila! No-bake salted caramel popcorn are ready to be enjoyed with a movie.
2. Turtle Cookies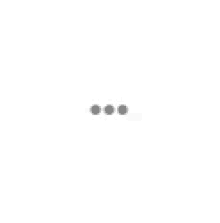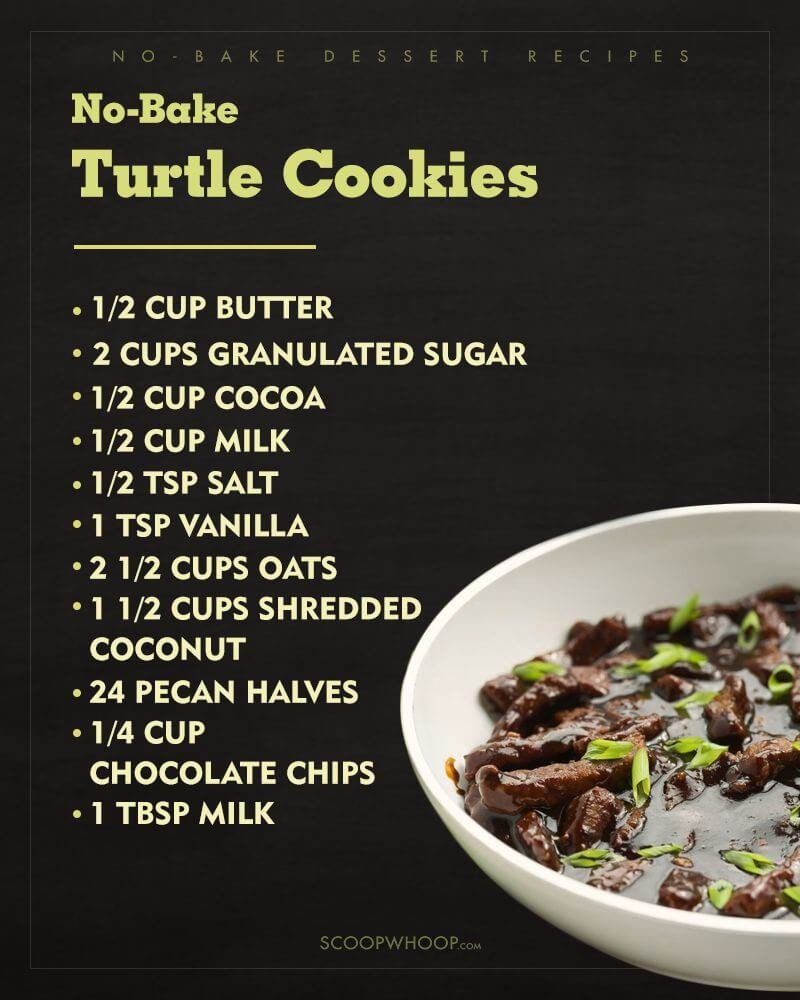 Instructions to make Dulche De Leche:
3. Chocolate Covered Strawberries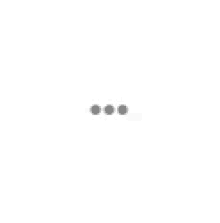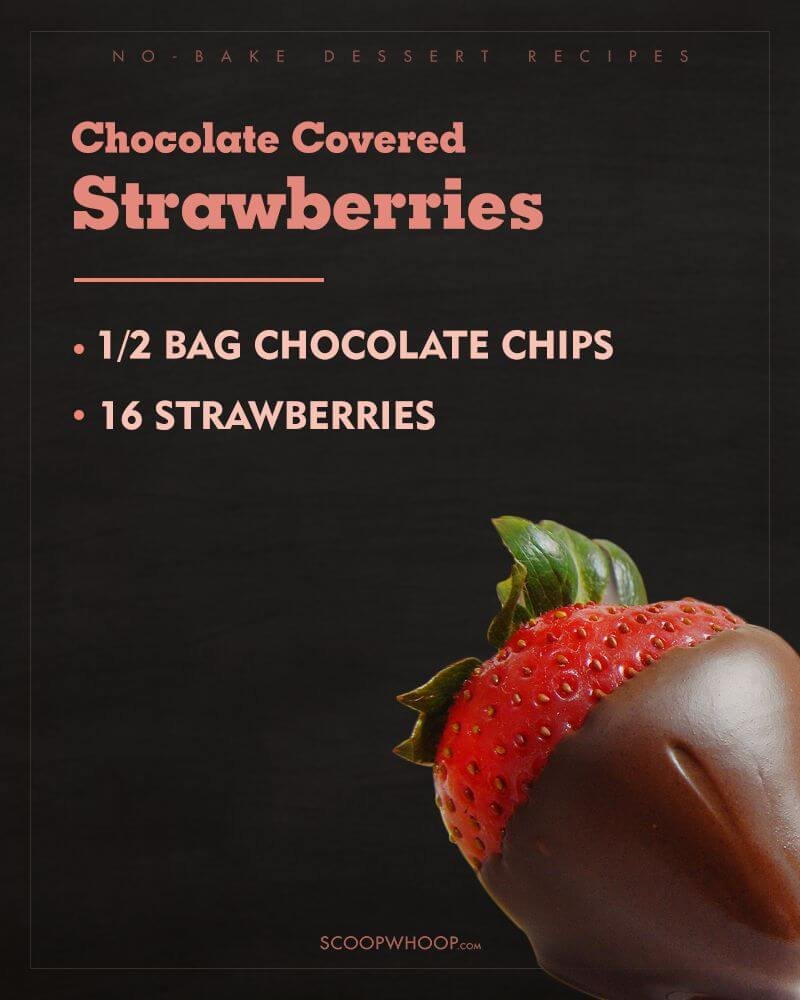 Steps to make Chocolate Covered Strawberries:
4. Cherry Cheesecake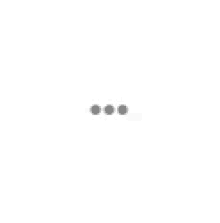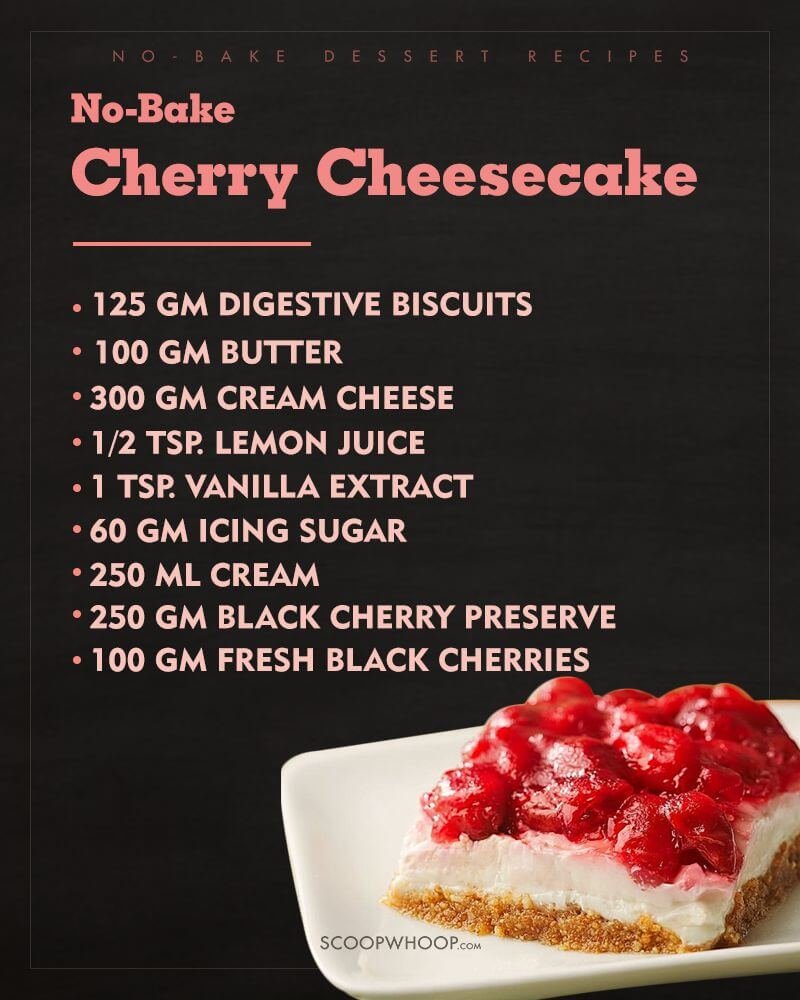 Steps to make Cherry Cheesecake:
5. Chocolate Almond Cherry Crisps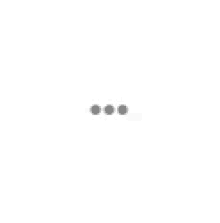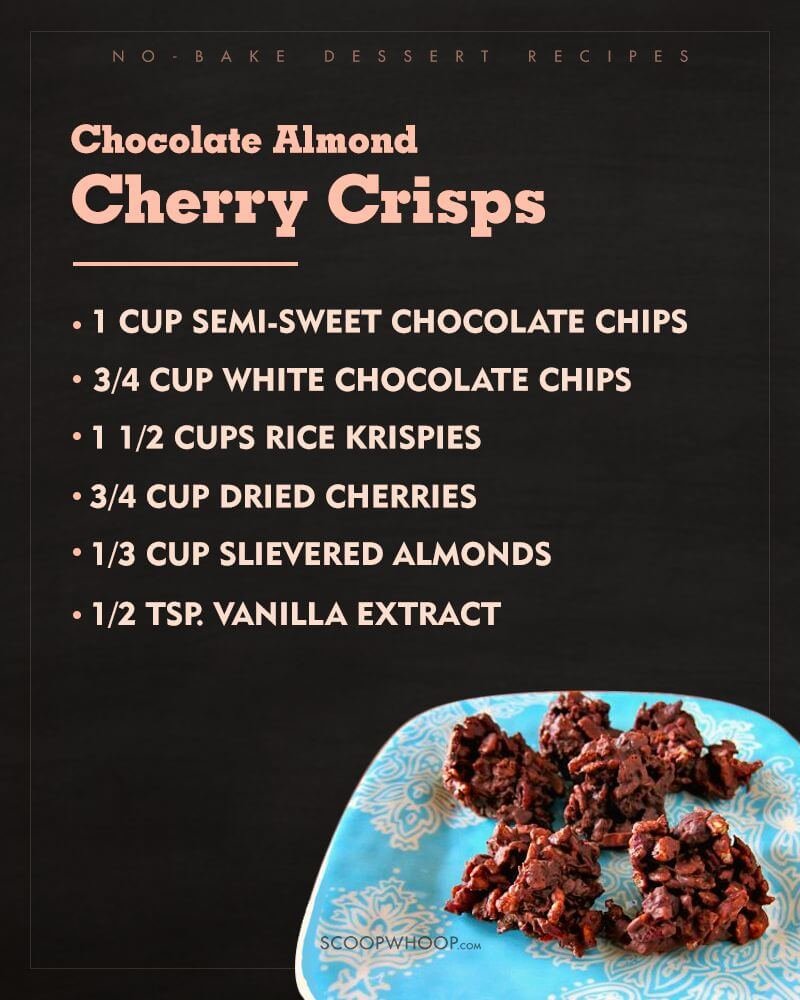 Steps to make Chocolate Almond Cherry Crisps: 
6. Coffee-Drenched Ice Cream With Banana And Peanuts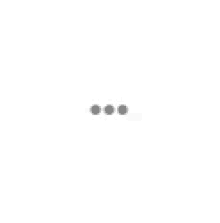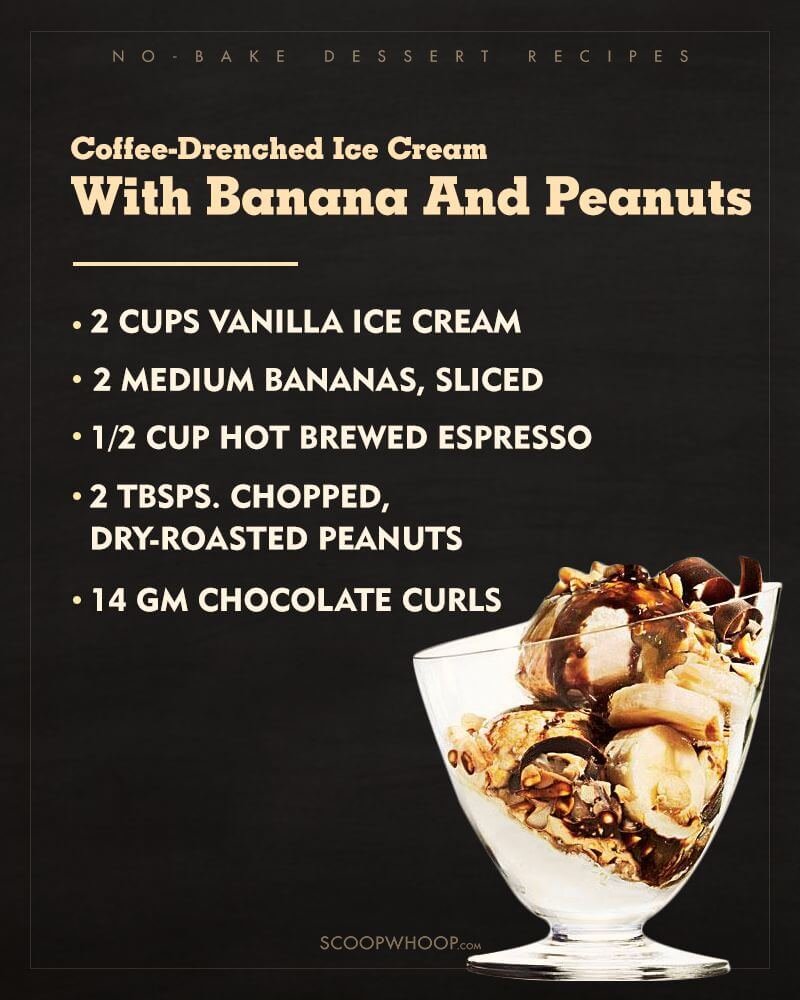 Steps to Coffee-Drenched Ice Cream:
7. Cookies And Cream Cups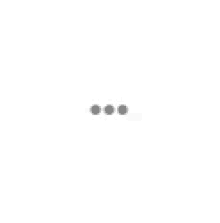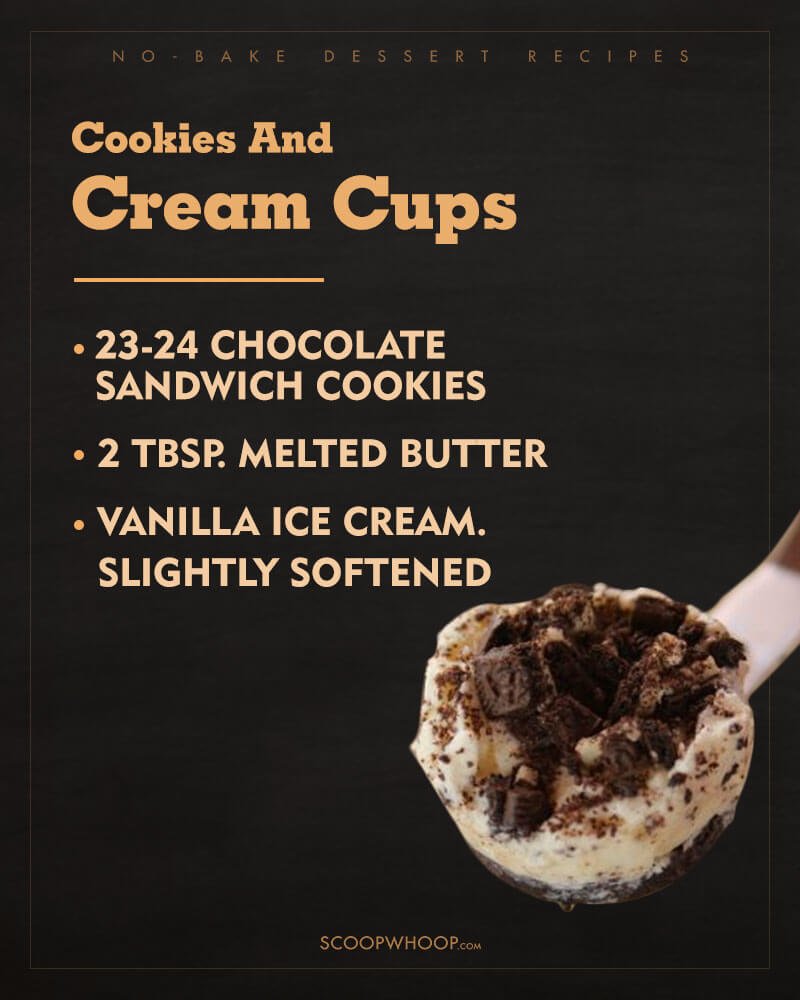 Steps to make Cookies and Cream Cups:
Your very own scrumptious muffins with a twist!
8. Oatmeal Chocolate Chip Cookies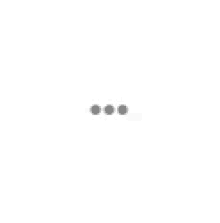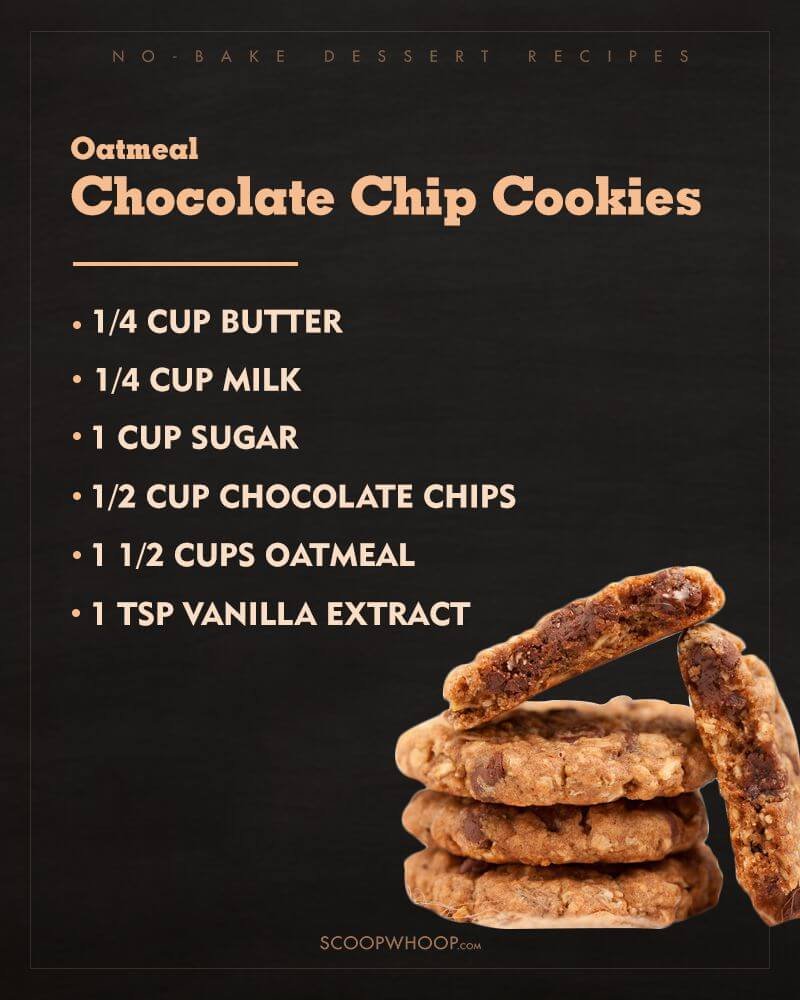 Steps to make Oatmeal Chocolate Chip Cookies: 
Perfect to eat with a steaming hot cup of tea!
9. Chocolate Fudge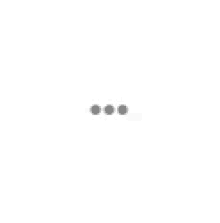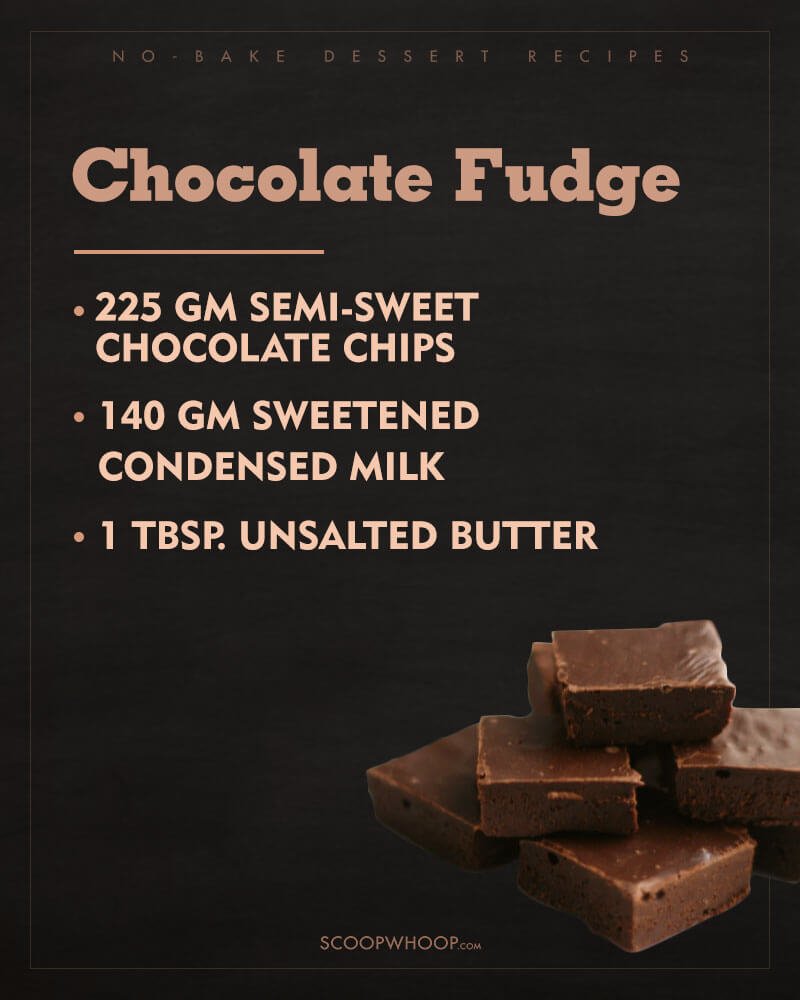 Steps to make Chocolate Fudge: 
Yummy chocolatey goodness ready to eat!
10. Nutella Ice Cream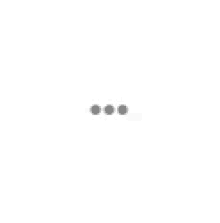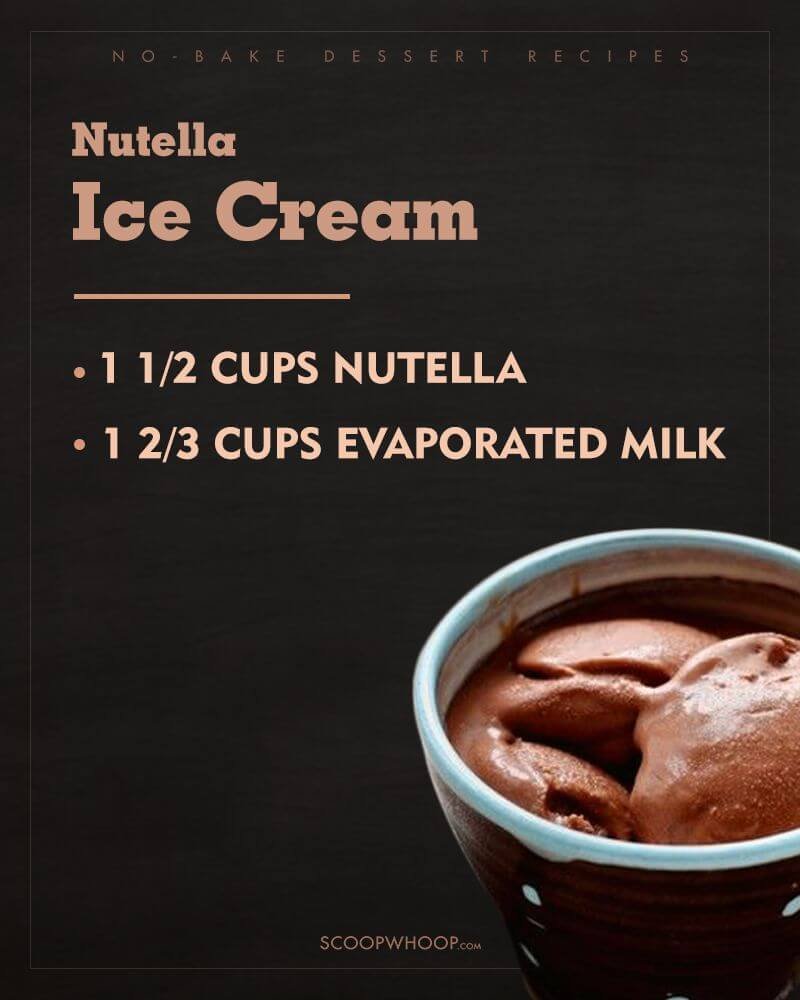 Steps to make Nutella Ice Cream:  
Makes for the perfect post-dinner treat!
Life feels instantly better with some yummy, sugary delights, especially when they're so easy to make. So go ahead, make good use of the weekend!
Design Credits: Suvojyoti Ray