It's said that little kids learn a lot from imitating their parents. Seems like the same goes with animals too! At least an elephant in a Tamil Nadu temple is a living example of it.
You've seen an elephant performing at a circus, riding people around the city on a safari and taking part in processions. But have you ever seen a musician elephant?
Well, an 11-year-old elephant from Tamil Nadu's Thoothukudi district plays harmonica and boy is she brilliant!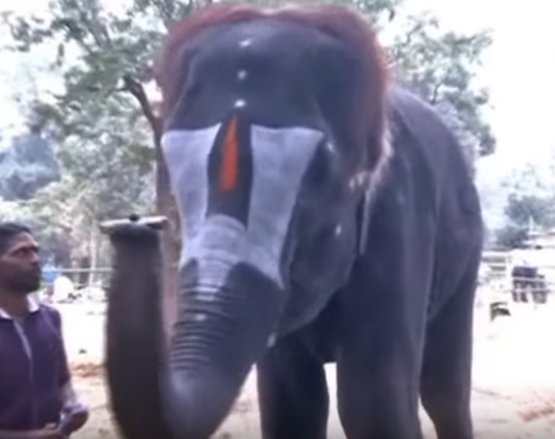 Lakshmi was only one year old when she came from Yalpanam in Sri Lanka to this temple in India. As she watched her handler play the instrument, Lakshmi began mimicking him. As reported by Daily Mail, her handler said:
"I spend most of my time with Lakshmi. During my spare time, whenever I took out my mouth organ and played, Lakshmi would listen to the music attentively and sway her head in acknowledgement."
"If I stopped playing abruptly, she would tug at my shirt as if she were request me to play again.It was then notice that Lakshmi had a taste for music. So one fine day, I playfully put the mouth organ at the tip of her trunk and much to my surprise he start playing the instrument", he added.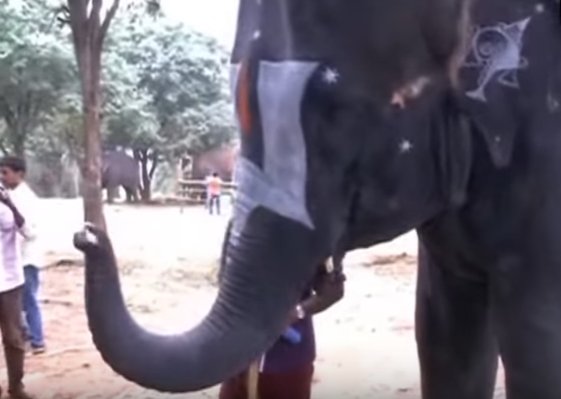 Lakshmi, who attracts thousands of devotees who come to visit the temple, also plays temple bells. The much in love with music animal also performs in front of the temple deity every morning and evening for half an hour.
Lakshmi holds the mouth organ at the tip of her trunk and inhales and exhales to create the notes. Not just this, she also nods her head while seemingly enjoying her own performance!
You can watch Lakshmi's performance here:
Source: ANI News
H/T: dailymail.co.uk
This jumbo's sure got some deadly talent!