The 2016 Paralympics in Rio just ended and it not short on inspiring stories. Athletes defying unimaginable odds and fighting life beyond our comprehension. All of us face issues in life, but how we deal with them is what counts. Beating what seems unbeatable, running past what seems unconquerable. When will you get down to beating it? When will you lace up and run past it? Or do you already have your excuses ready?
If you aren't motivated enough, here are 35 photos from the 2016 Paralympics that are proof that if you really want to do something, nothing can stop you:
1. Korea's Seong Jo Gi during his 100m heat.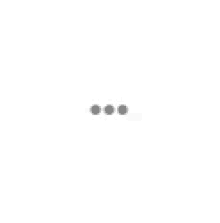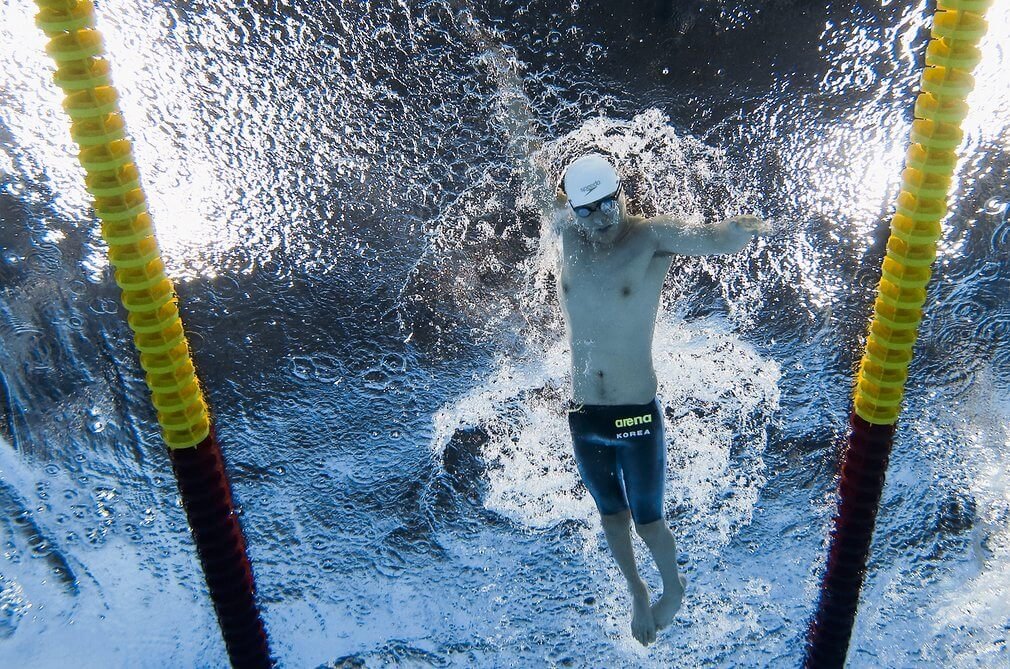 2. Egypt's Ibrahim Hamadtou serves during a table tennis group match. He's the first paralympian without hands to participate in the competition.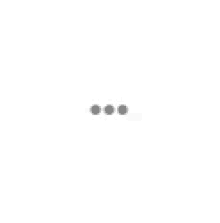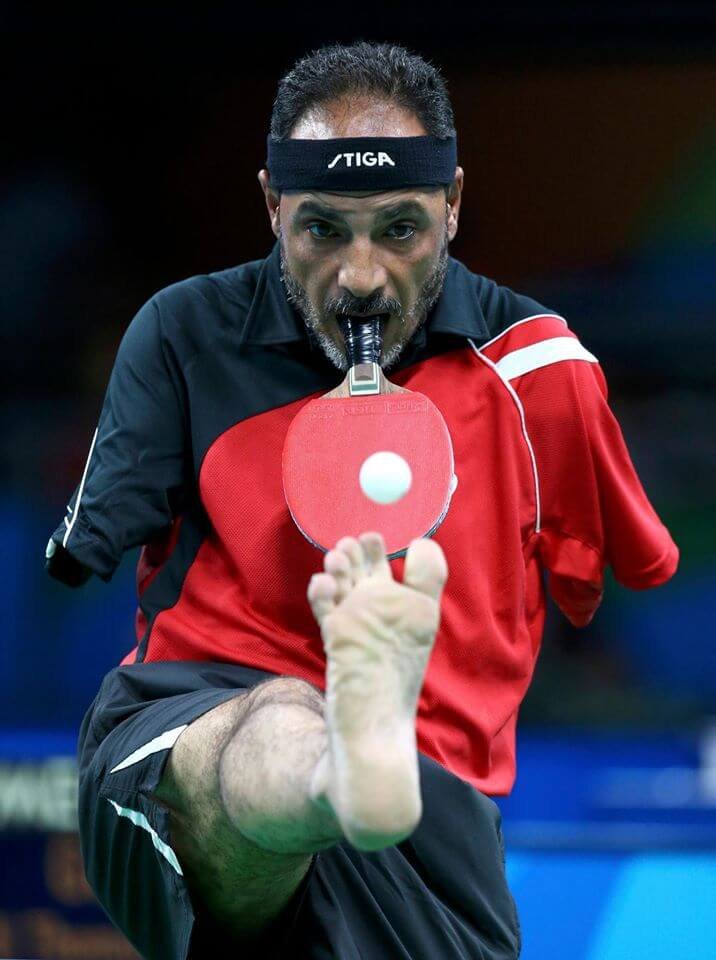 3. Gold medalist Brent Lakatos from Canada during round one of the 100m T53.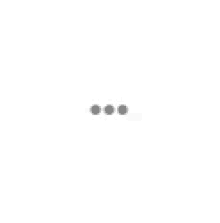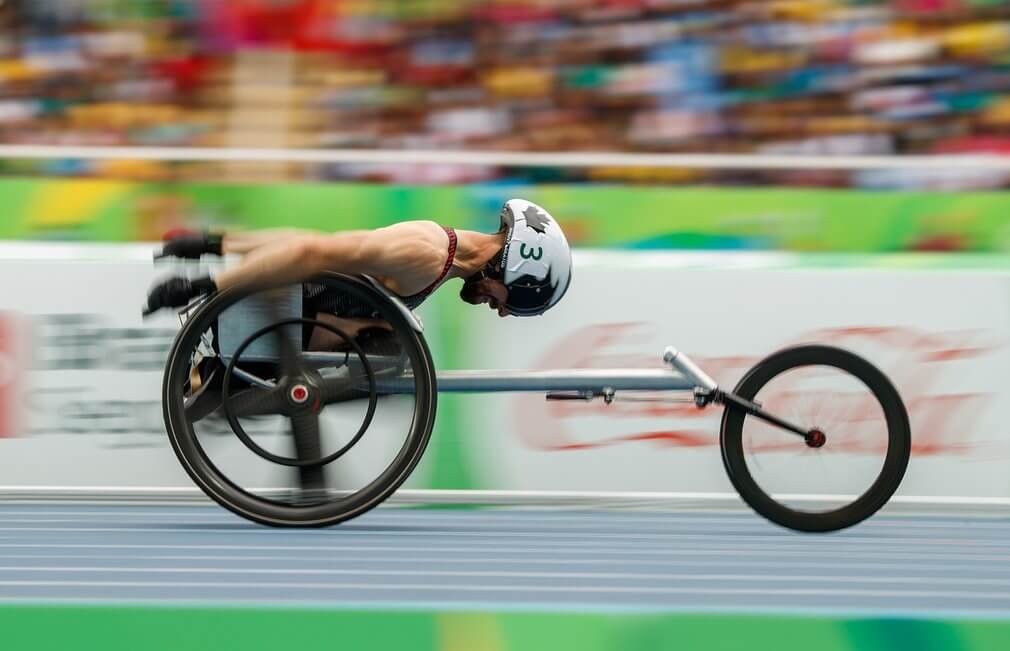 4. German long jumper Vanessa Low with a powerful landing during her T42 final.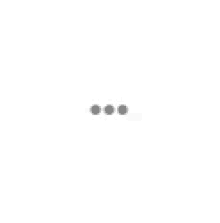 5. Juan José Méndez Fernández from Spain puts in all that he's got during the C1-2-3 1000m time-trial final.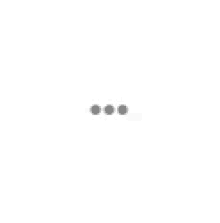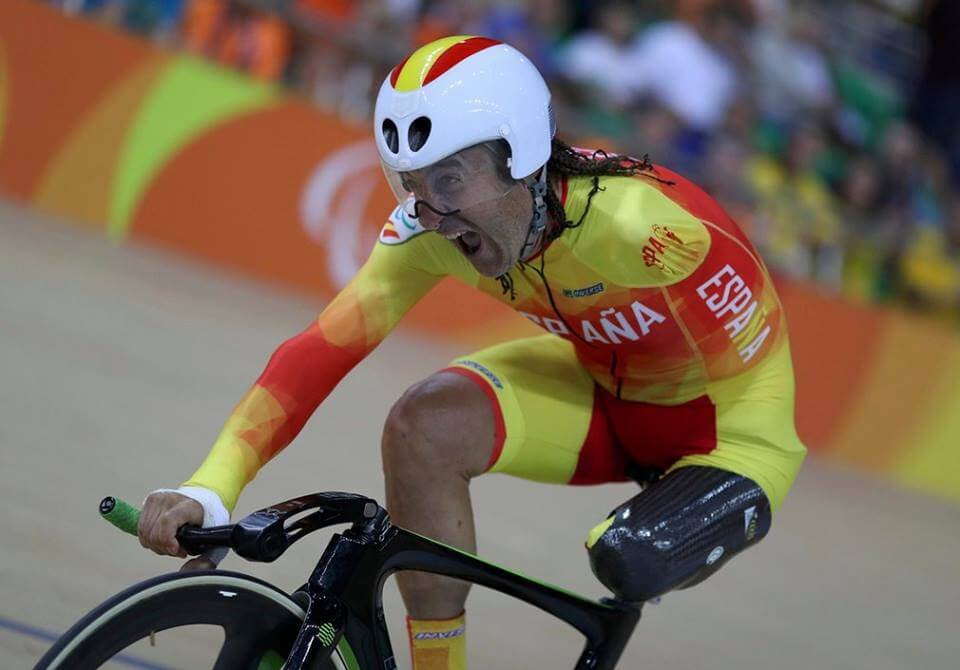 6. Brazilian Petrucio Ferreira dos Santos breaks the world record (10.57 secs) in the men's 100m T47 final.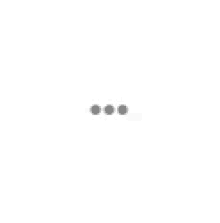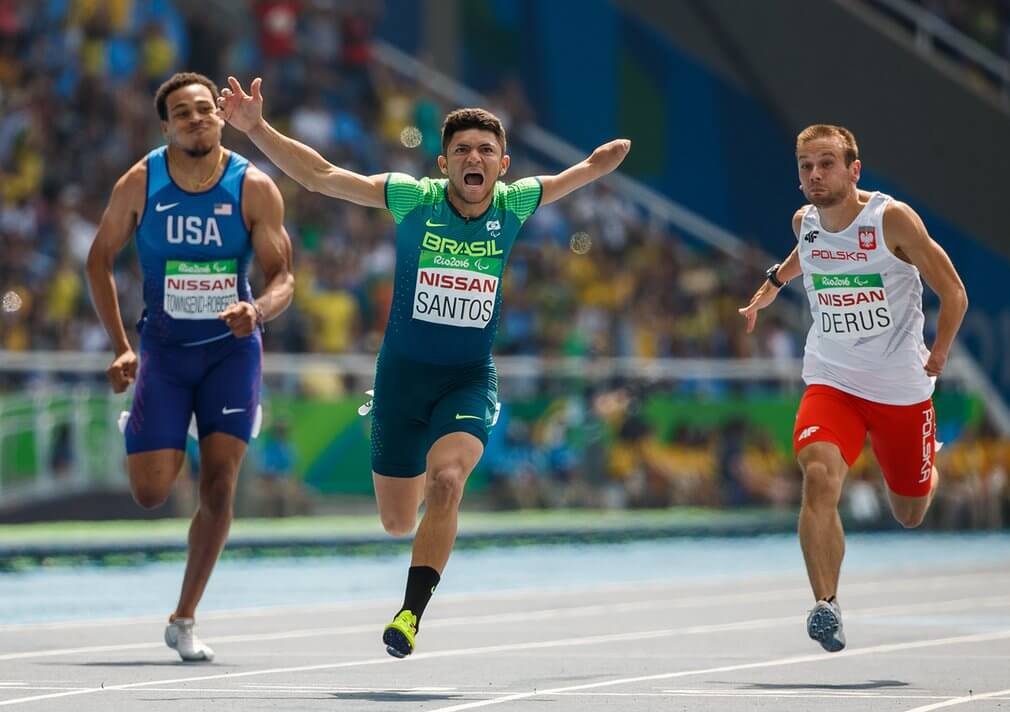 7. American Rudy Garcia-Tolson takes a plunge in the men's 100m butterfly S8 heats.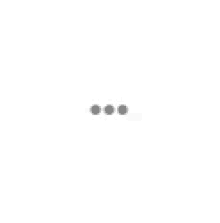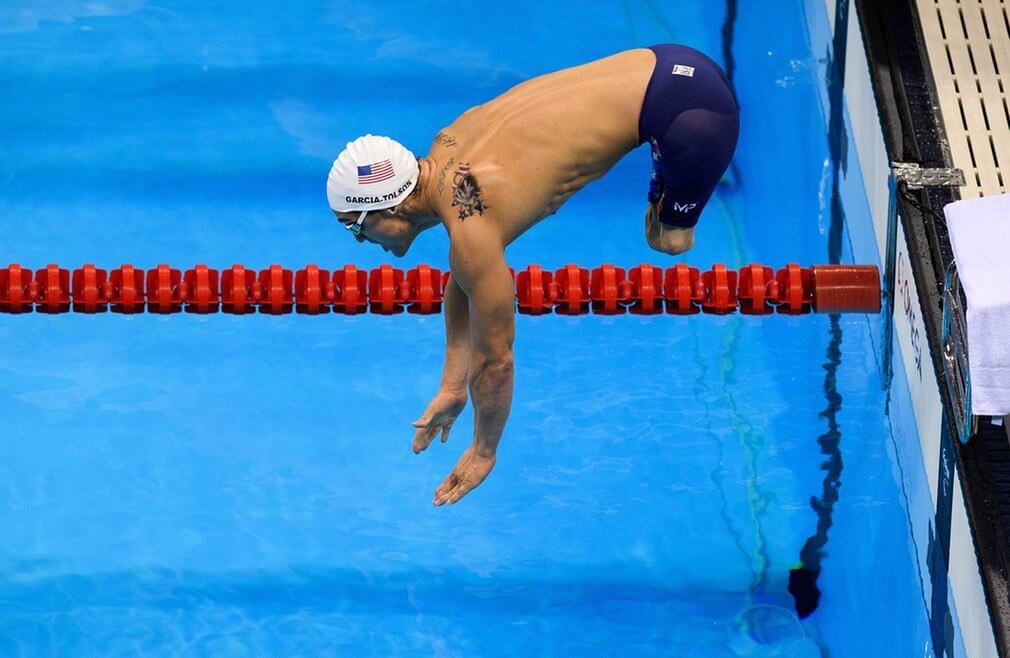 8. The Rwanda sitting volleyball team during their match against China.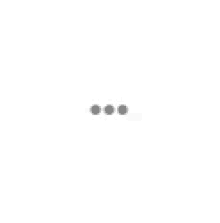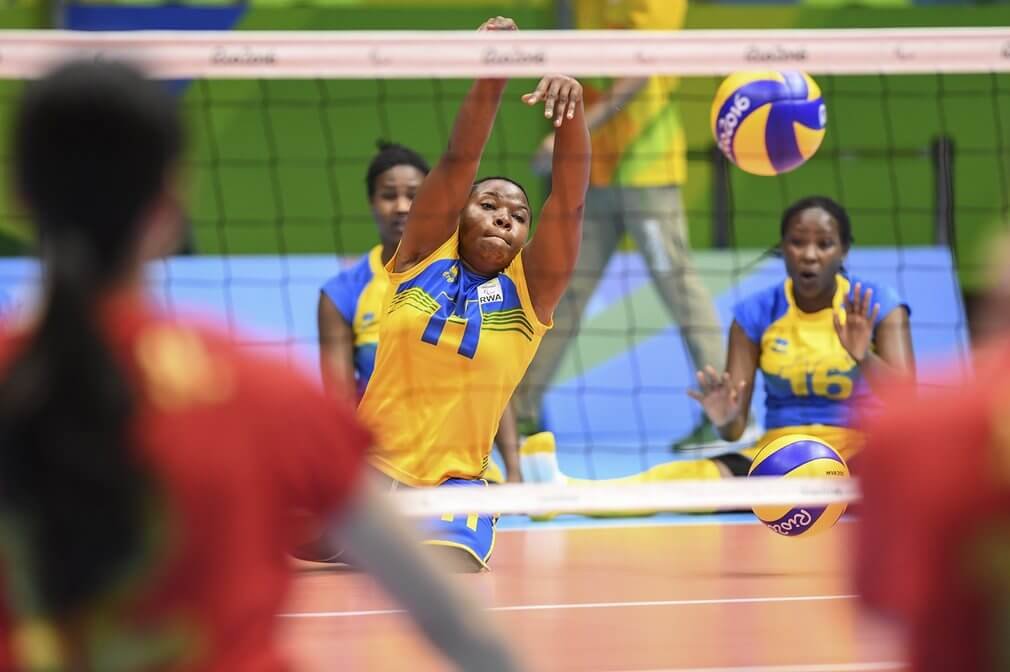 9. 14-year-old Ntando Mahlangu from South Africa is all set for the 200m T42 final. He won the silver medal.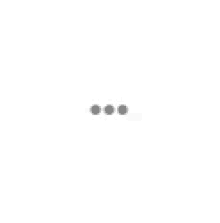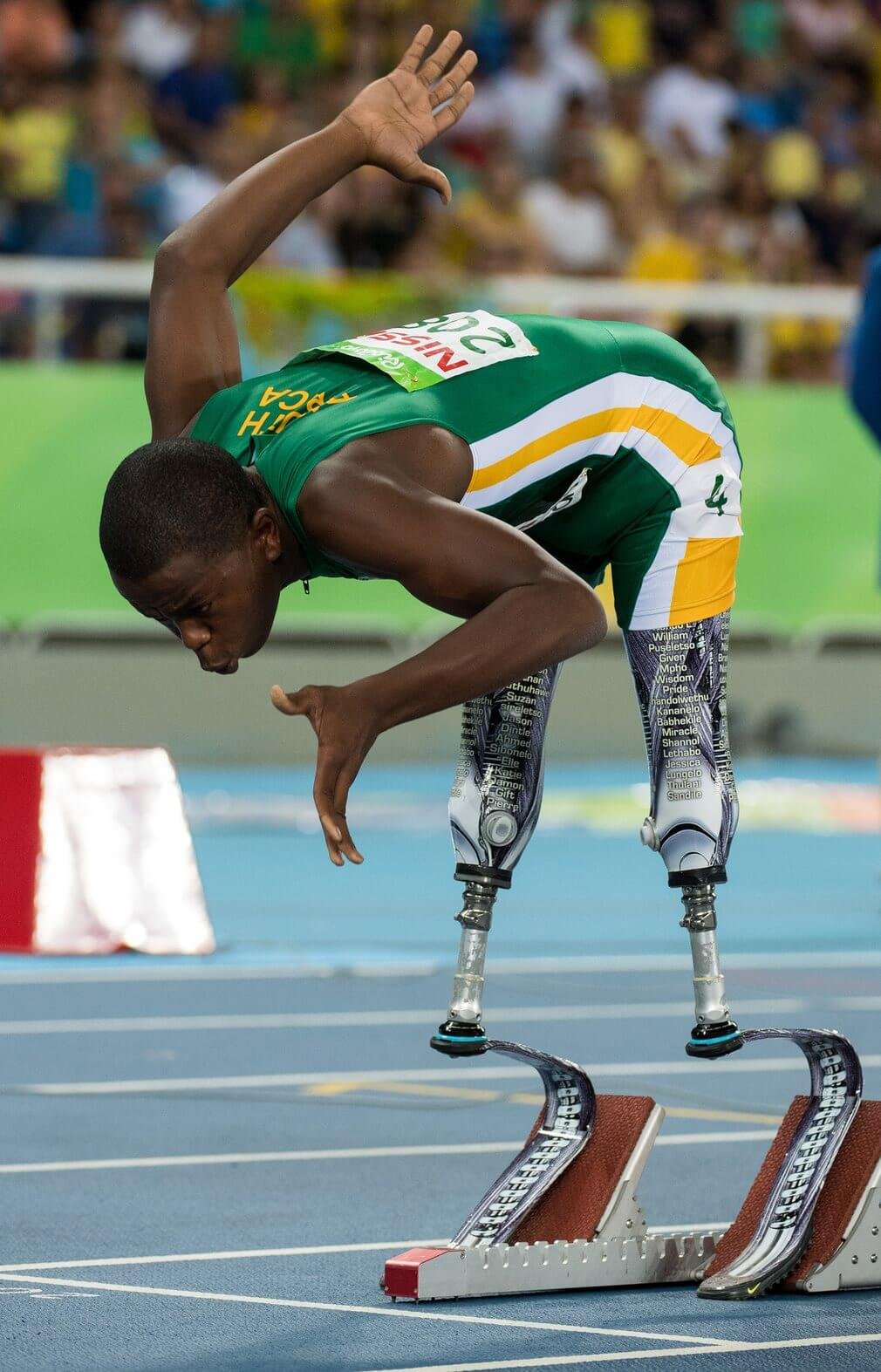 10. Jordanne Whiley of Great Britain plays a backhand return during her wheelchair tennis quarter-final.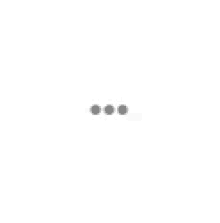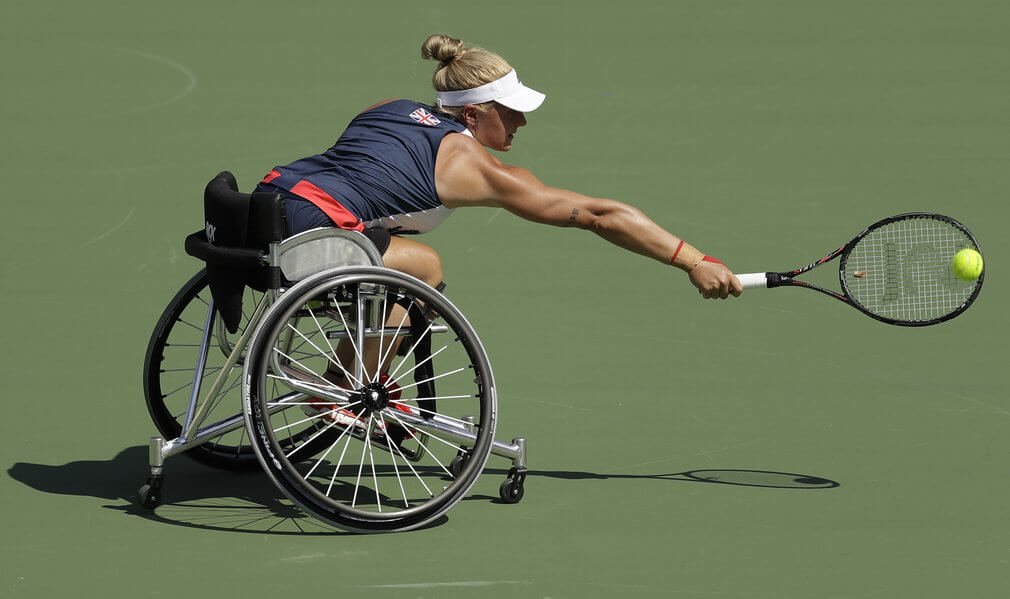 11. China's Shuo Yan during a class 7 table tennis match. He won bronze.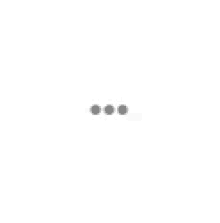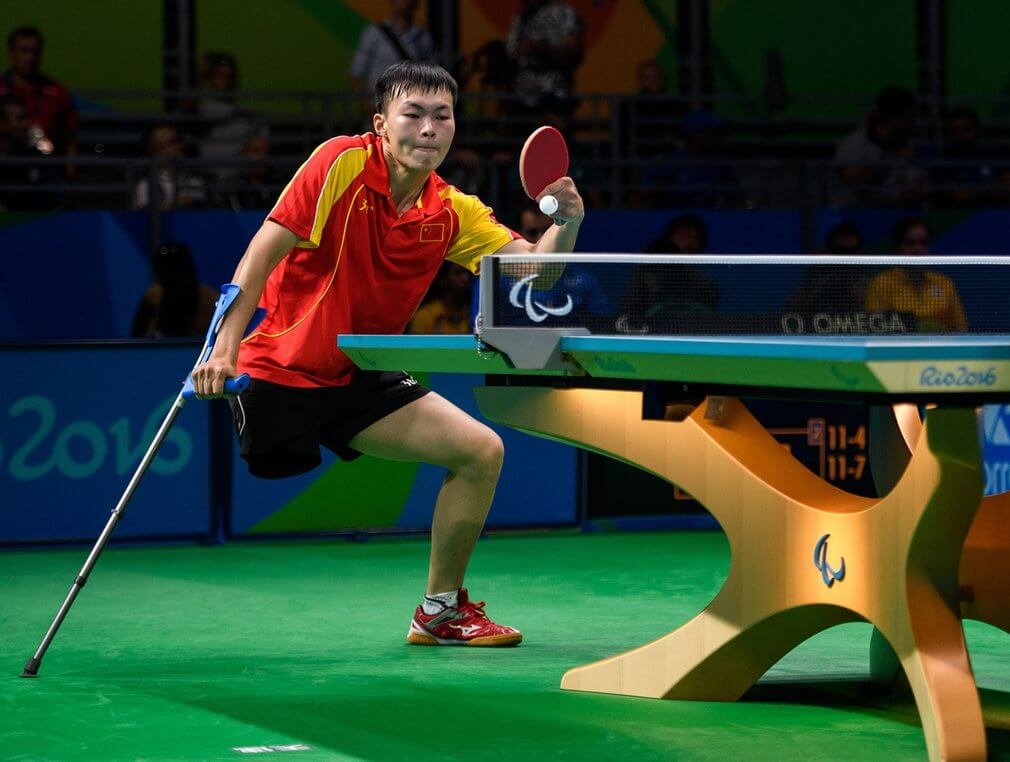 12. Prawat Wahoram from Thailand in the 5000m T54 final.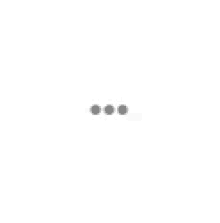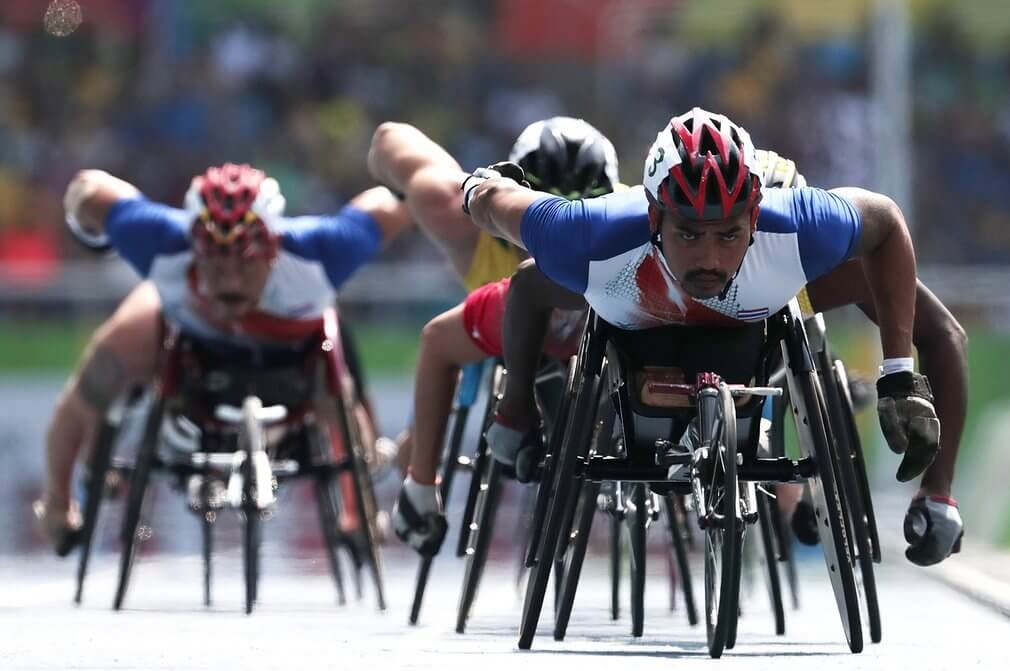 13. Mariyappan Thangavelu clears the bar to win the high jump gold for India.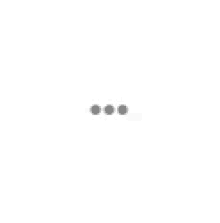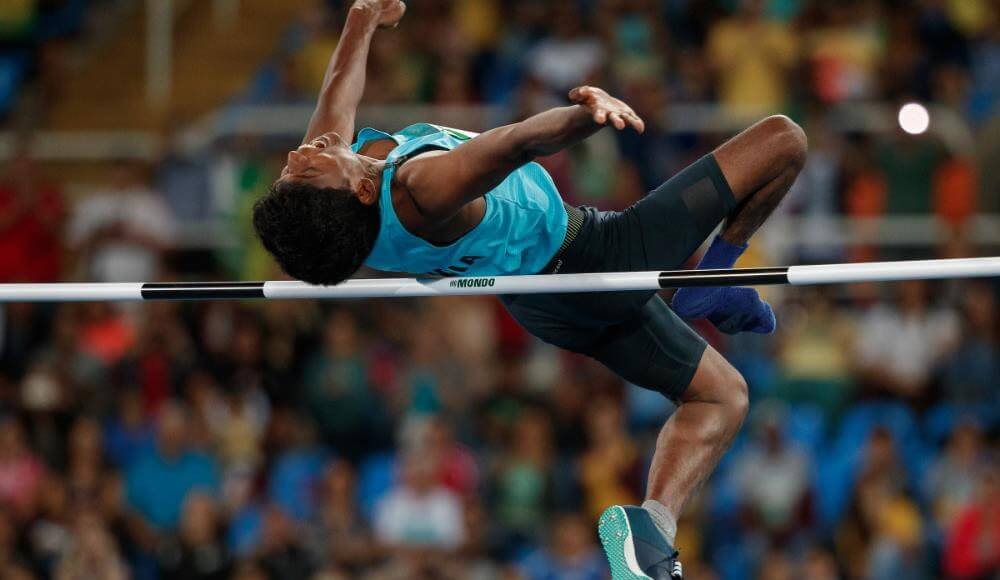 14. Talisson Glock of Brazil competing in the 200m individual medley SM6 heats.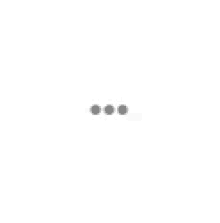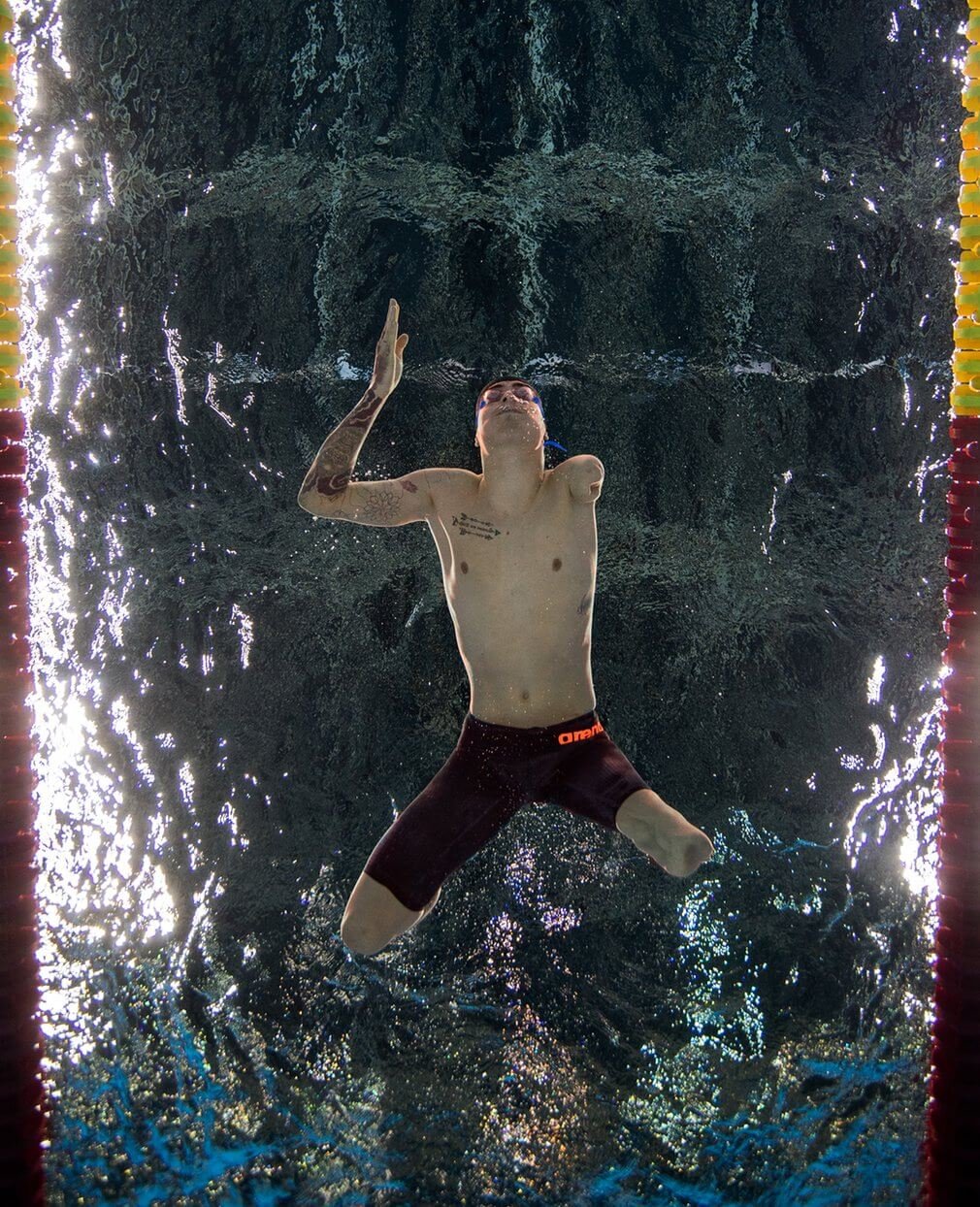 15. Trevon Jenifer (USA) tries hard to block Abdi Jama (GB) during a preliminary wheelchair basketball game.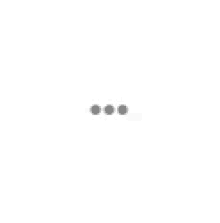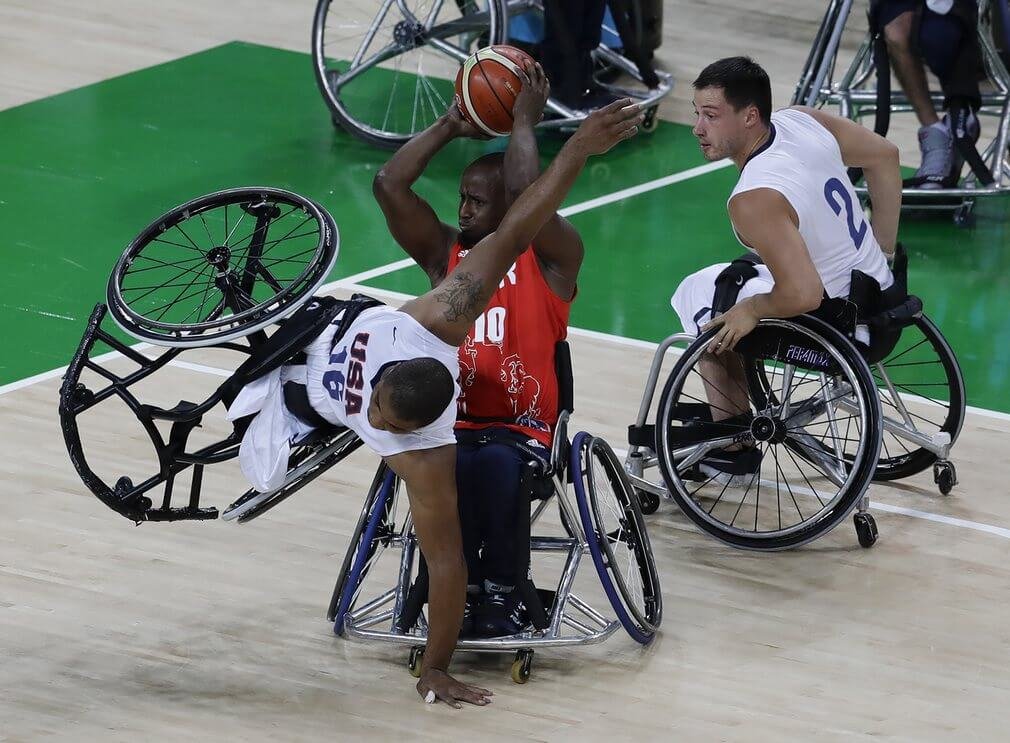 16. Venezuelan Rafael Uribe competing in the T44 high jump final.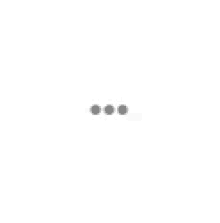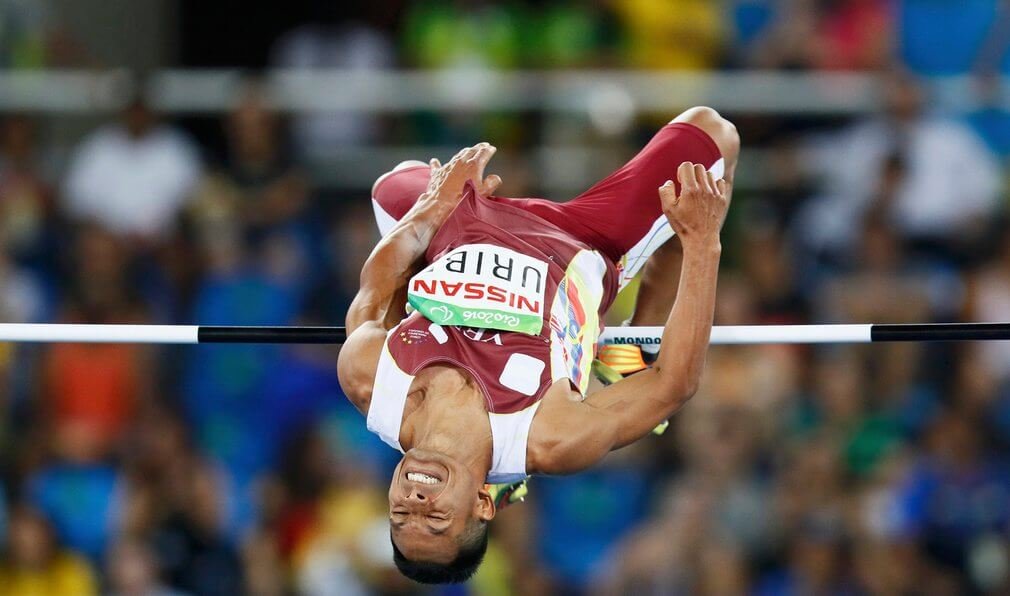 17. Individual sabre bronze medal match between Vasileios Ntounis (Greece) and Tian Jianquan (China).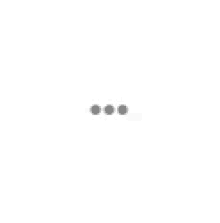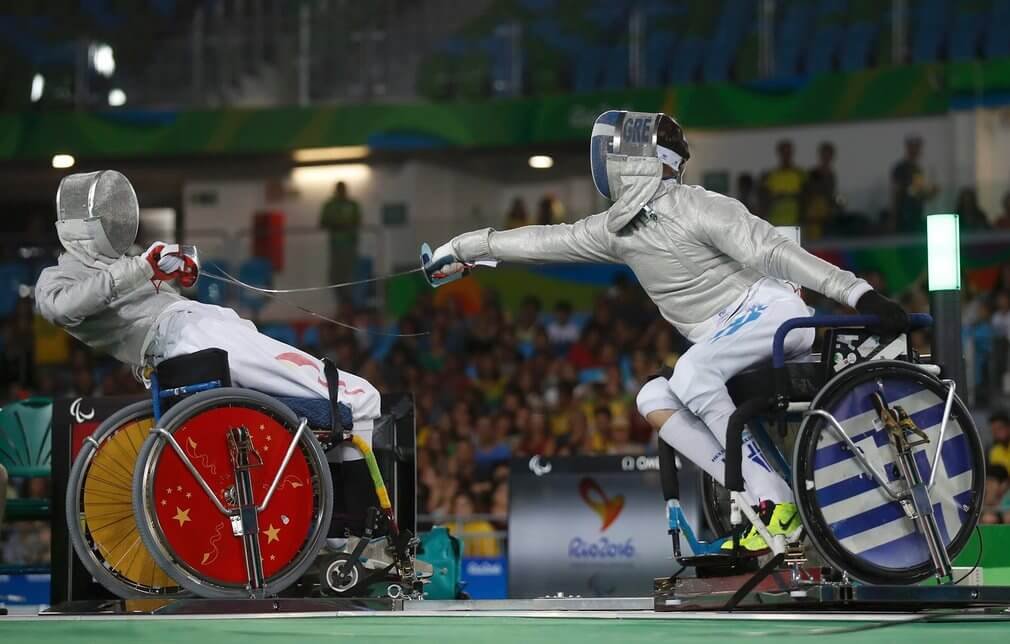 18. Stephen Miller from Great Britain throws during the club throw F32 final.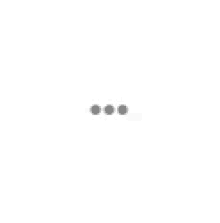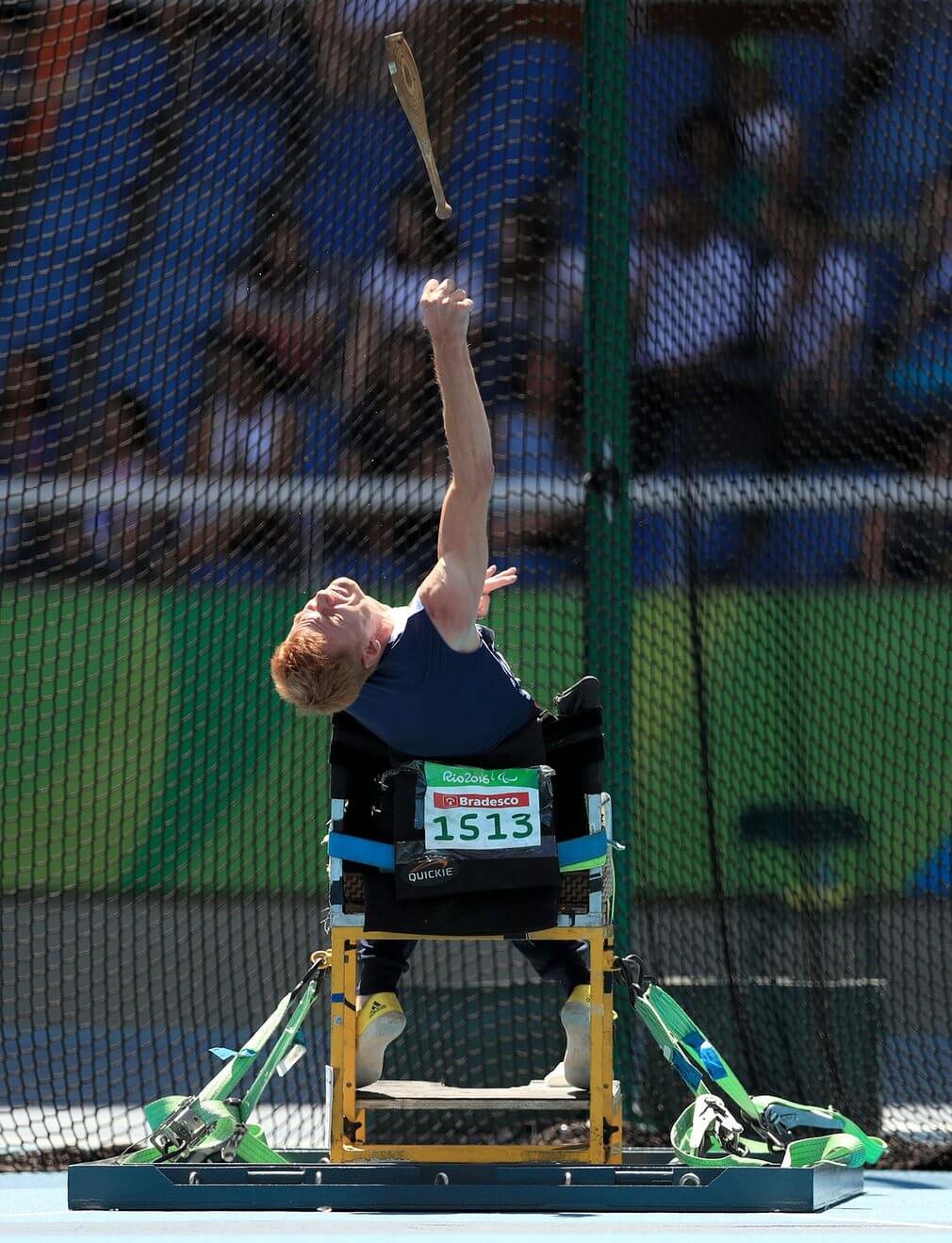 19. Dutch tennis player Anniek Van Koot during the women's singles semi-final.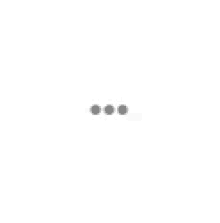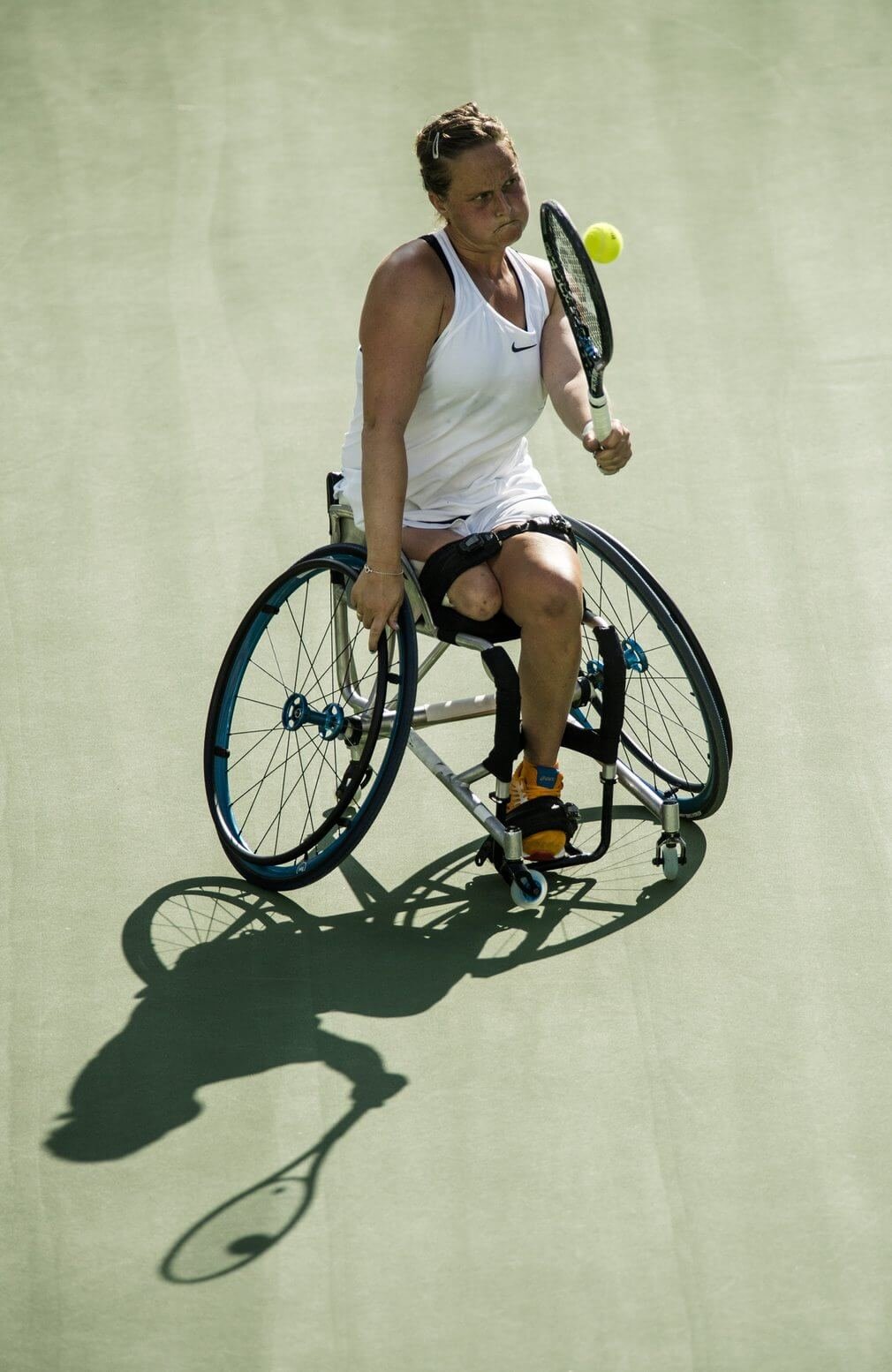 20. The women's cycling H1-2-3-4 road race.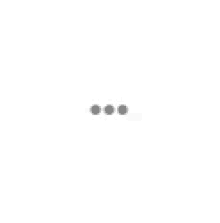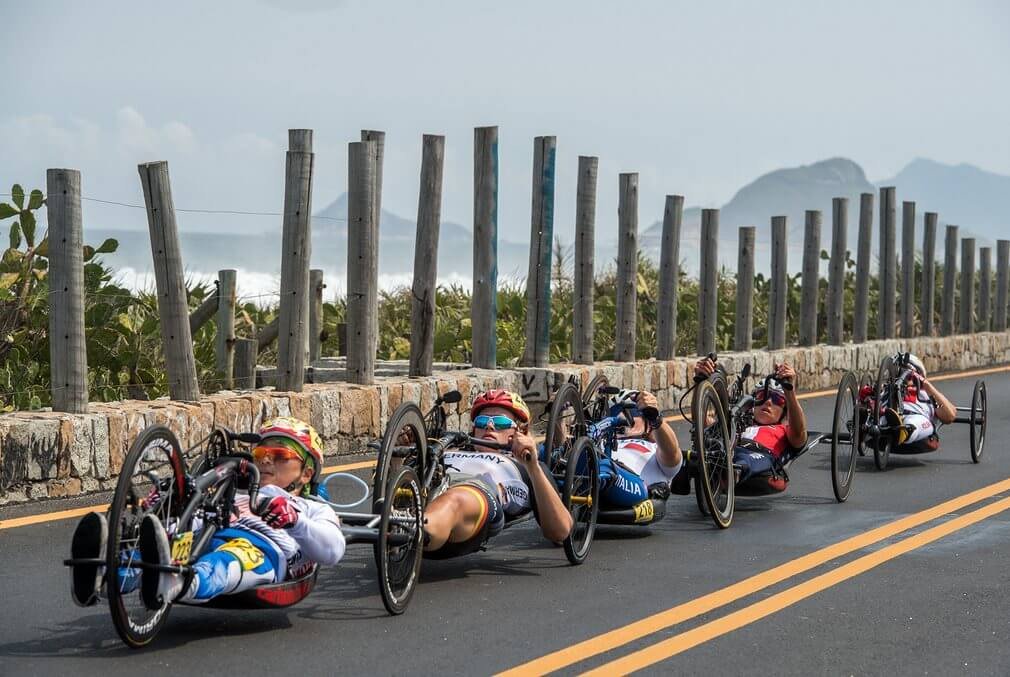 21. Swiss Paralympian Marcel Hug winning the 800m - T54 final.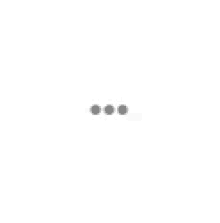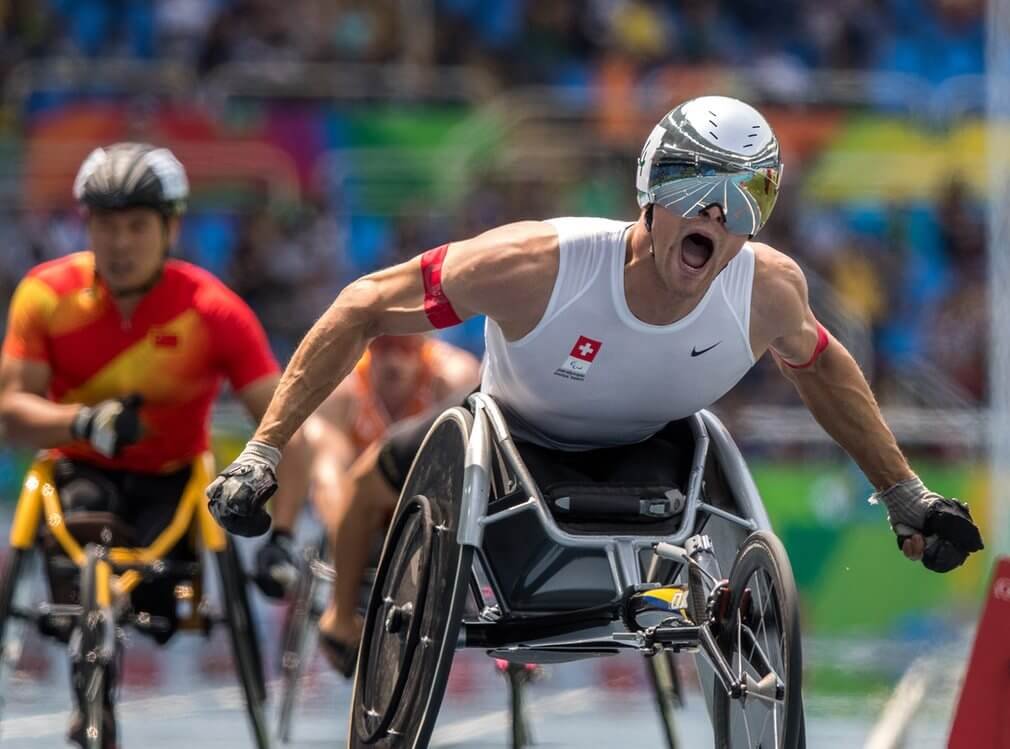 22. Brazilian Roseane Santos during her discus - F57 Final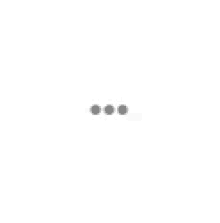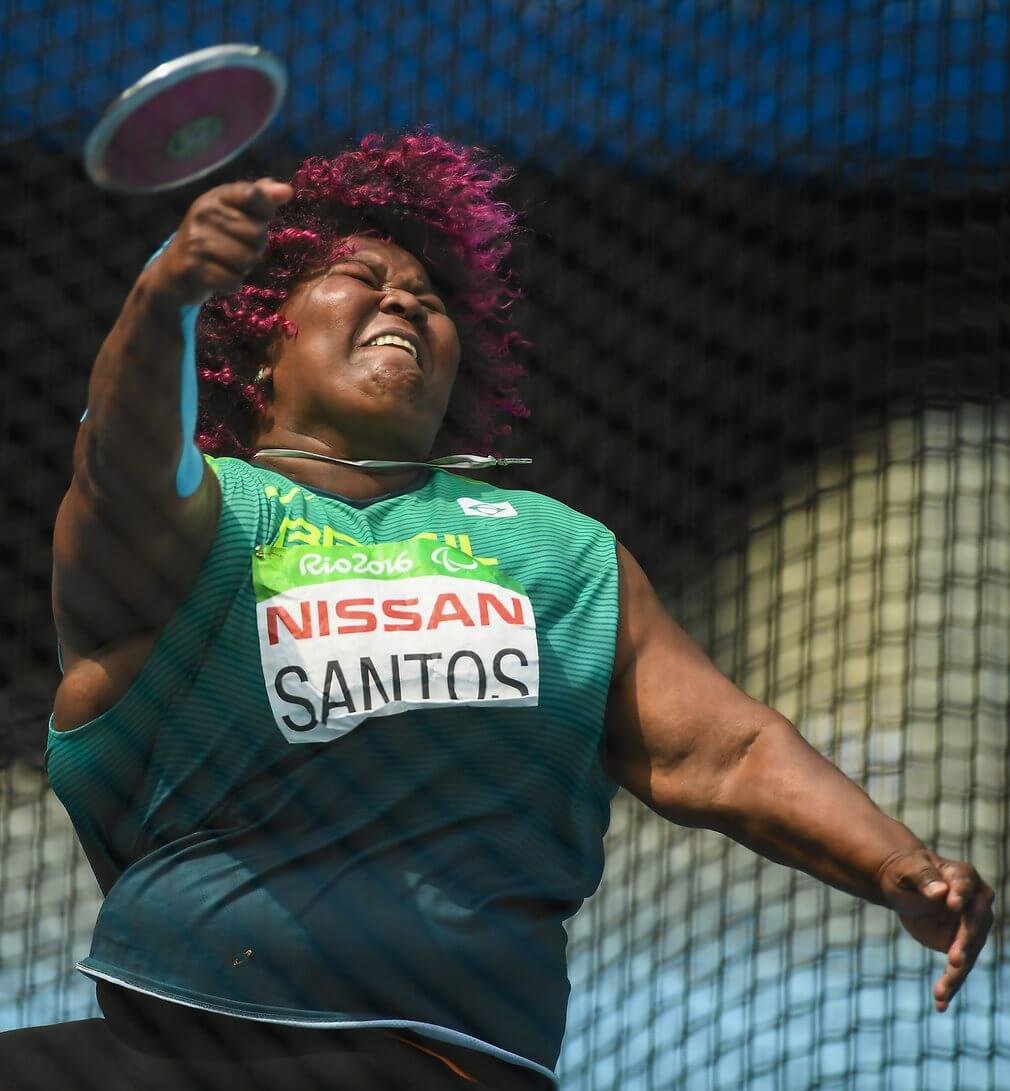 23. Switzerland's Roger Bolliger leads Shota Kawamoto of Japan in the para-cycling road race.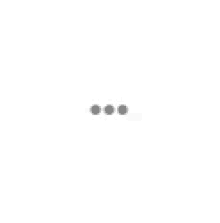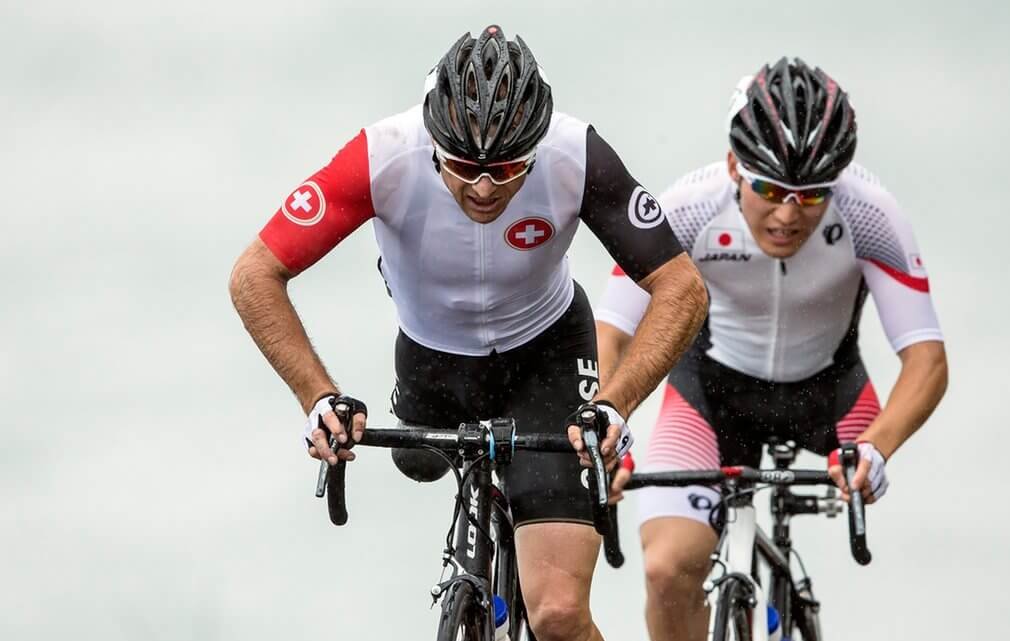 24. Denmark's Stinna Kaastrup Smarties during her bronze medal victory in individual freestyle.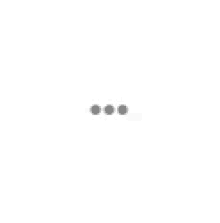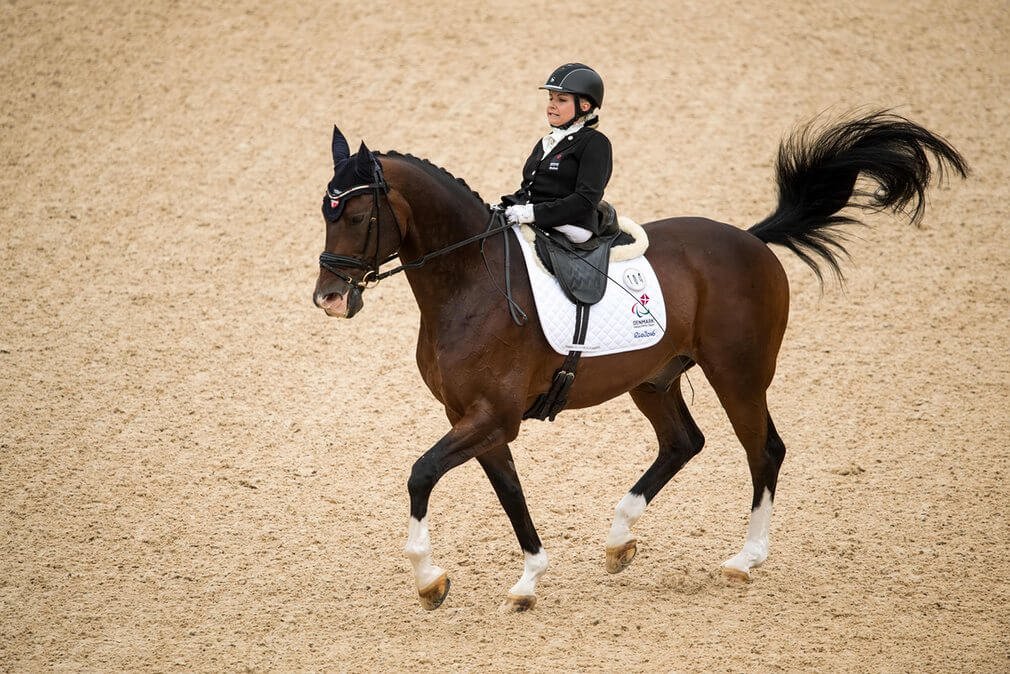 25. Ryley Batt from Australia prepares for the wheelchair rugby match against Canada.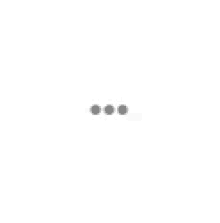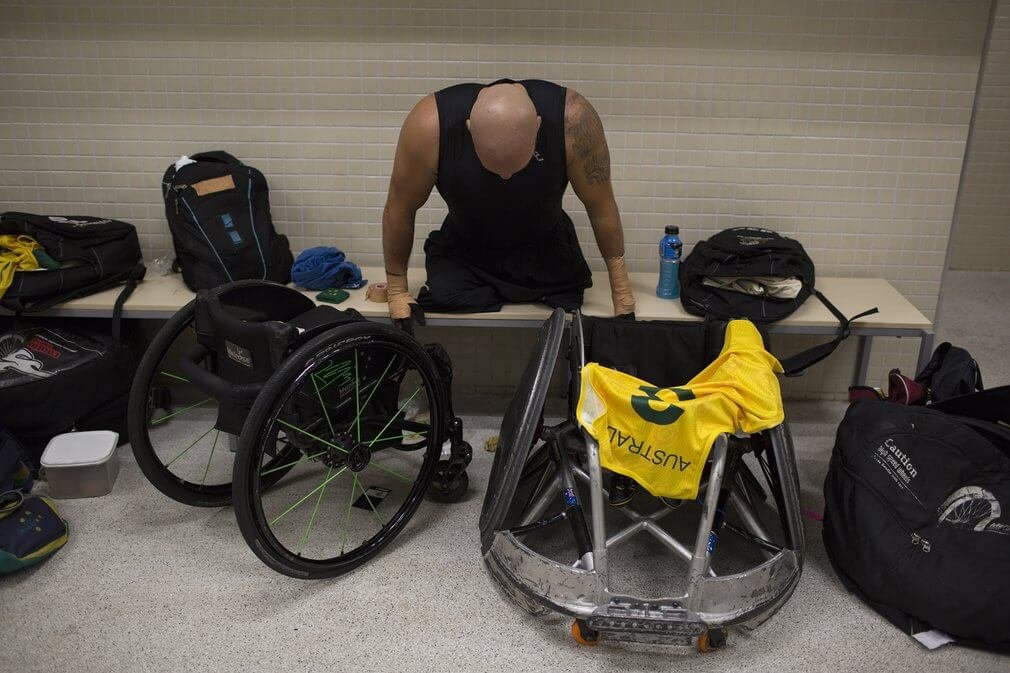 26. Japan's Atsushi Yamamoto during his silver medal-winning long jump T42 final.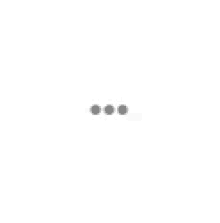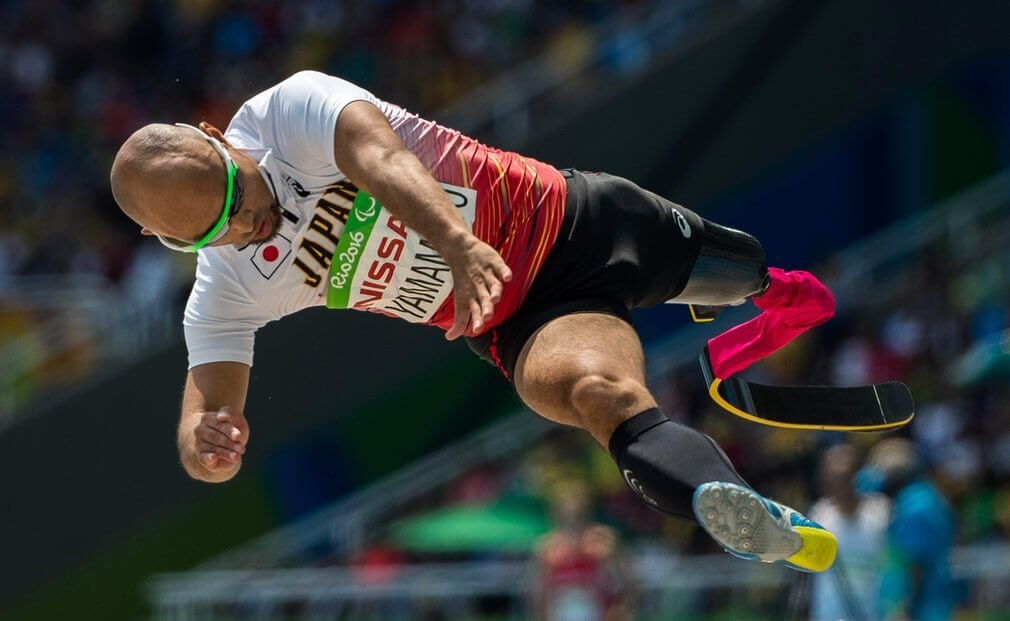 27. Chinese footballer Wang Zhoubin takes on two Argentinian defenders in a 5v5 match.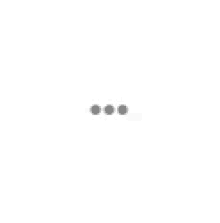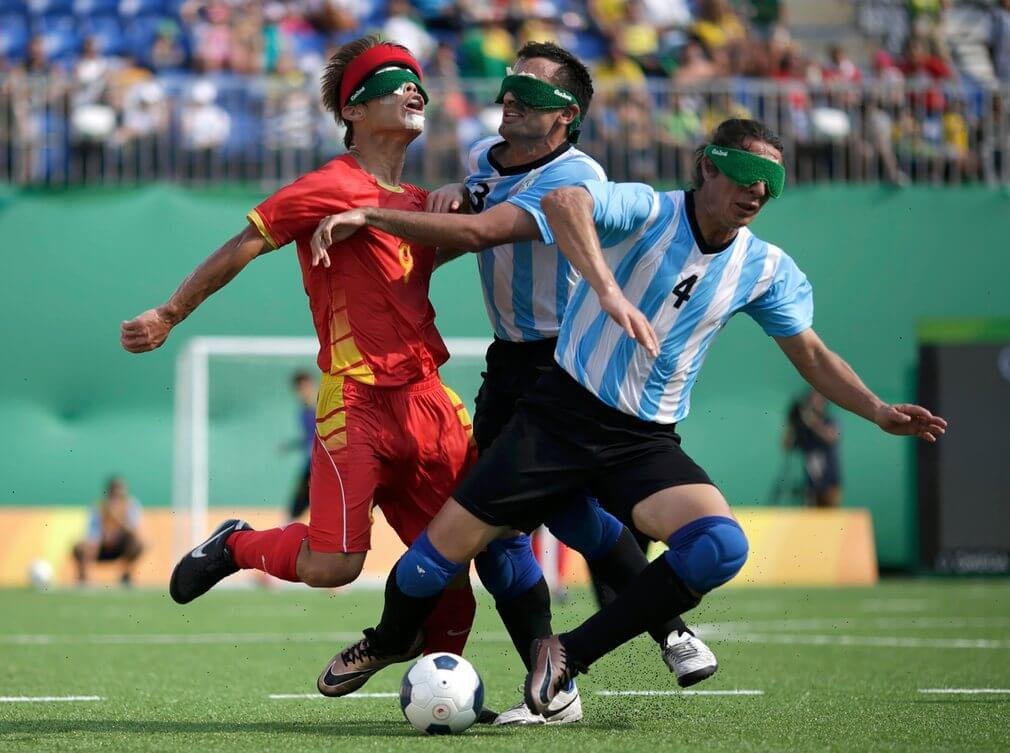 28. Swimmers get ready with towels in their mouths for a better dive at the start in 100m backstroke.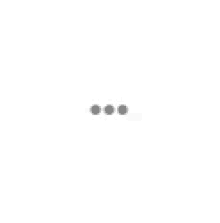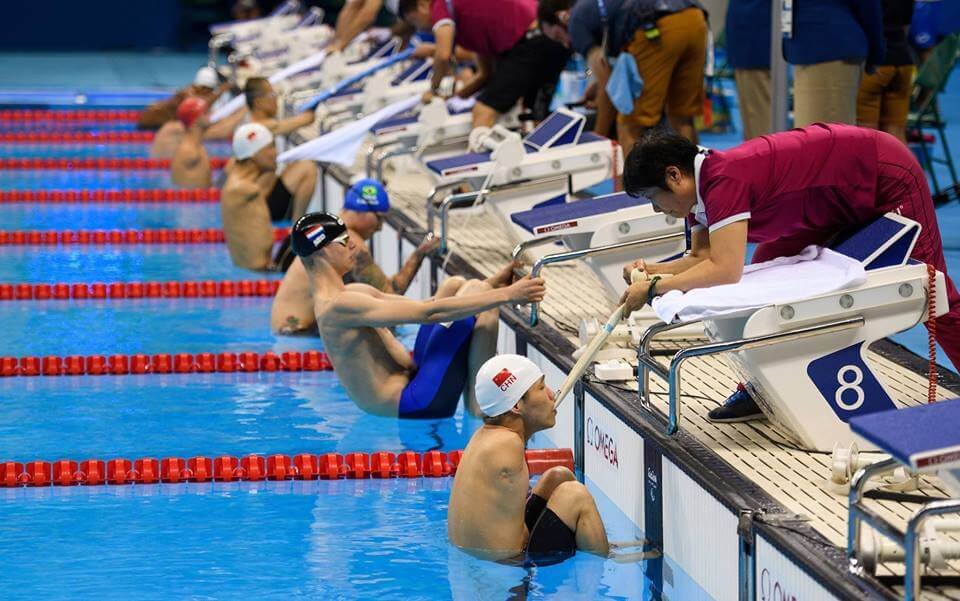 29. American Matt Stutzman during the archery individual event.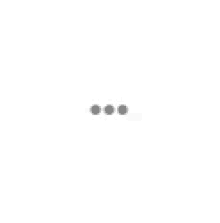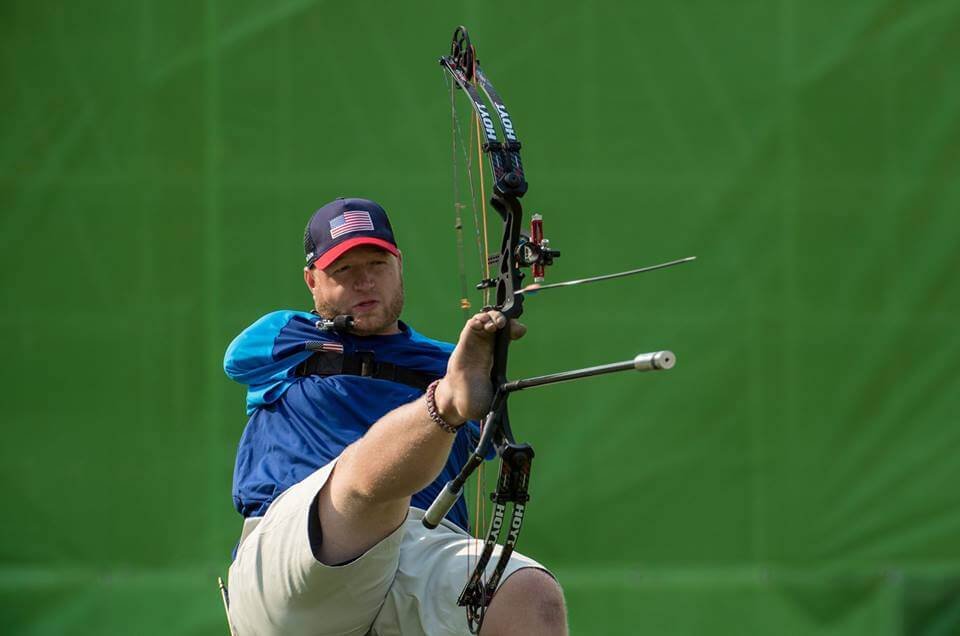 30. USA's Jessica Long prepares for her 100m breaststroke event.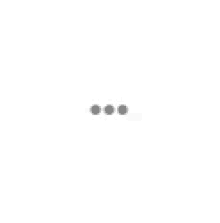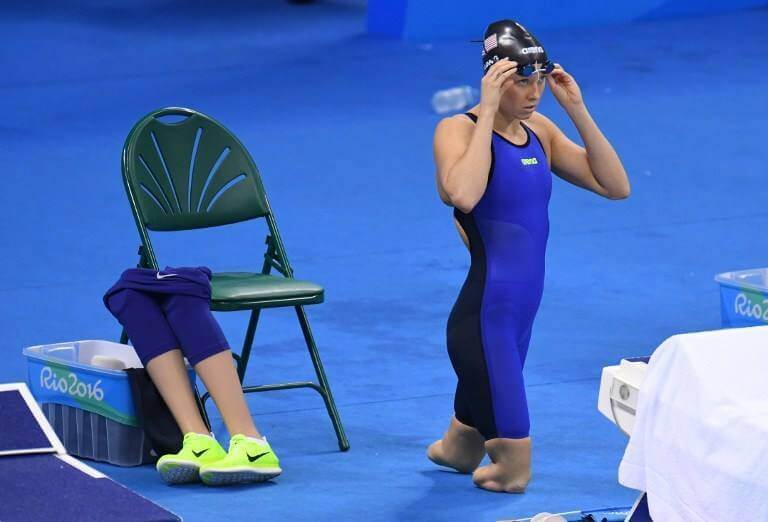 31. Tatyana McFadden of USA leading in the women's 5000m.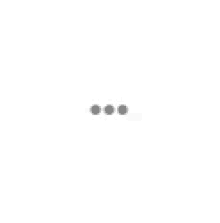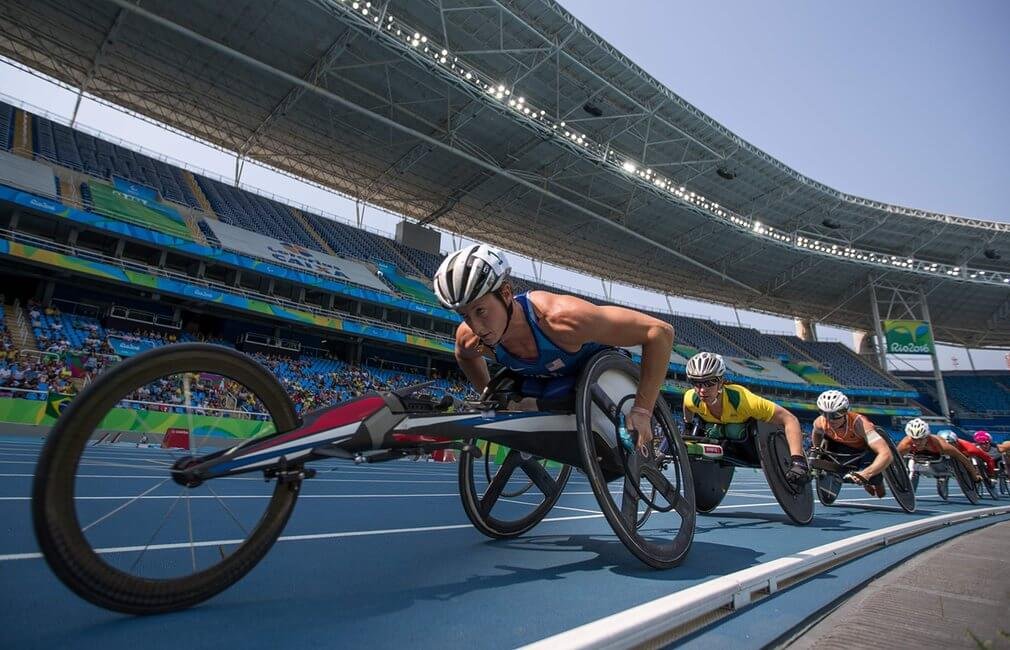 32. Britisher Jim Roberts scores against the Aussies.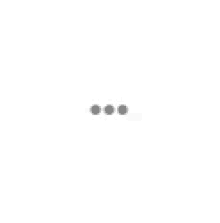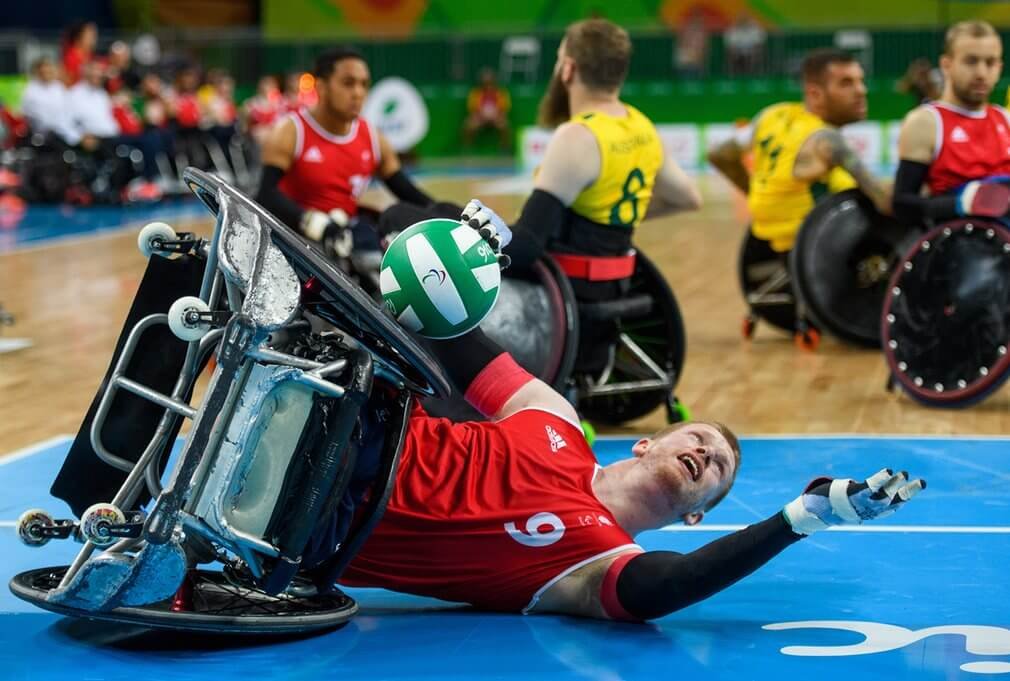 33. Mexican Cristopher Tronco dives during the 50m breaststroke – SB2 final.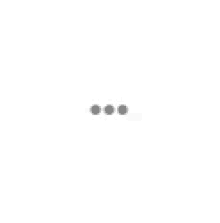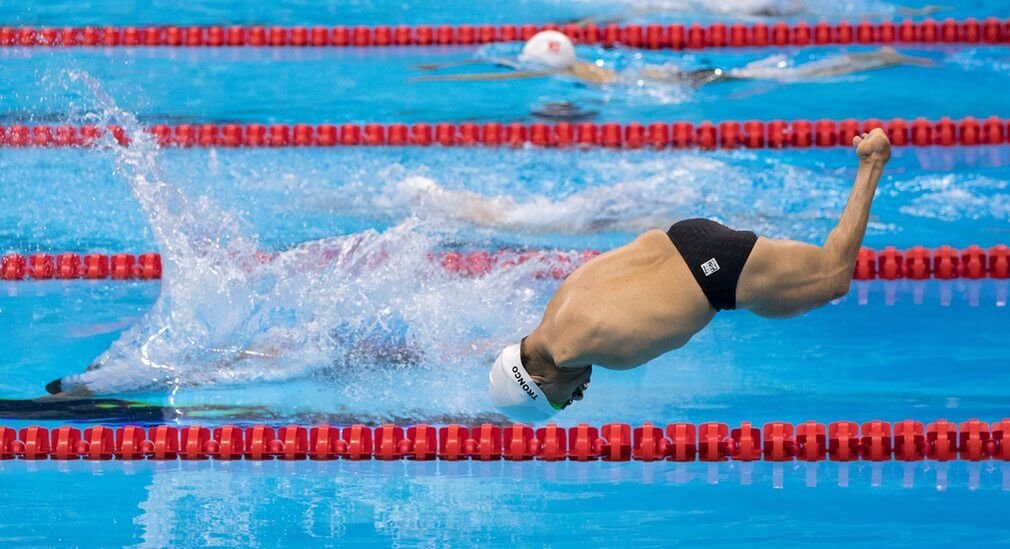 34. Hannah Cockroft from Great Britain breaks her own world record & celebrates winning the women's 400m – T34 final.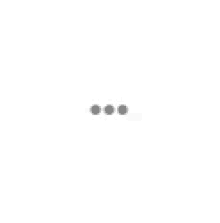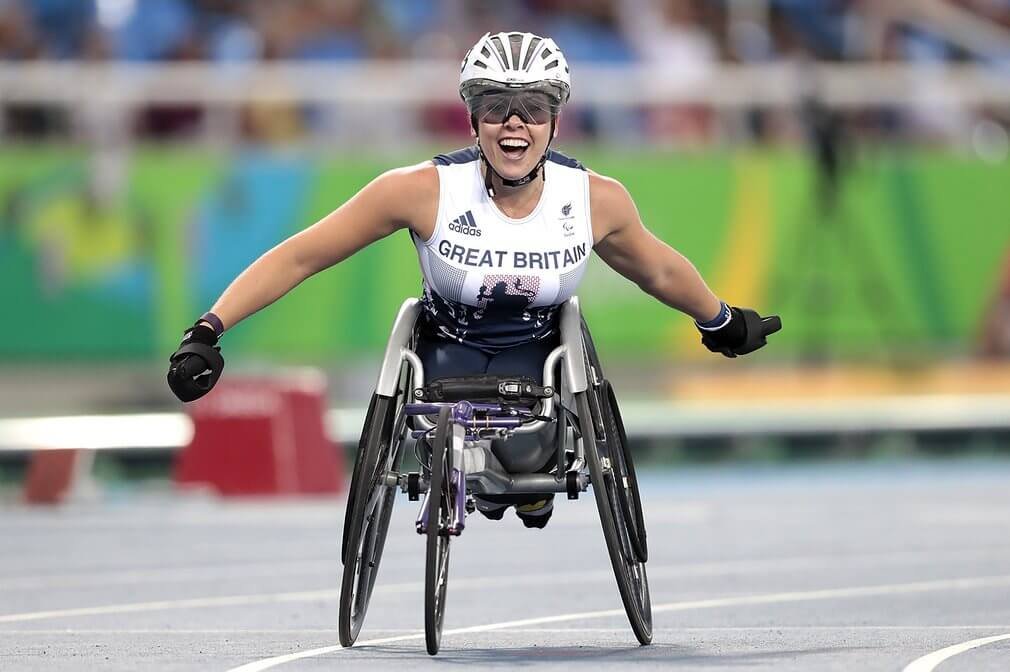 35. Devendra Jhajharia celebrates winning the gold medal in F46 - javelin & breaking the world record.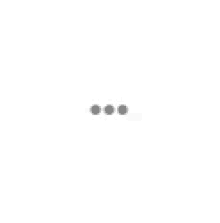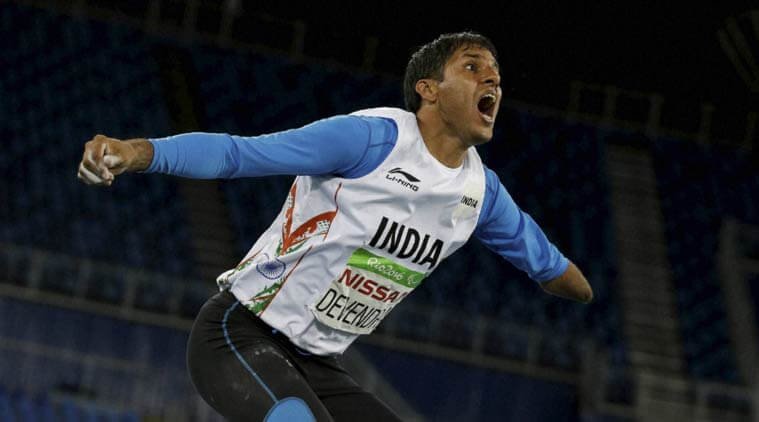 What's your excuse, again?