Today, Kanhaiya Kumar needs no introduction. The little-known Jawaharlal Nehru University Students' Union President became the face of student politics in India overnight after his arrest for his alleged involvement in the 9th February sedition controversy. For many, he is the poster boy for "free speech" in India. 
Though Kanhaiya Kumar and his party, All India Students Federation (AISF) grabbed headlines  post the 9th Feb incident, there's no candidate contesting from AISF in the JNU polls this year. Needless to say, Kanhaiya cannot contest any elections as per the Lyngdoh panel recommendations anyway.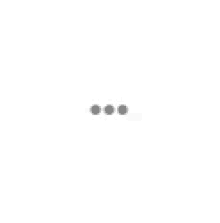 So what's the rationale behind withdrawing his party from the elections? Is Kanhaiya Kumar disillusioned with student politics? 
The reason, Kanhaiya explains, was to ensure that the votes don't get split up among leftist parties. The main agenda is to "keep ABVP, (RSS' student wing) out of campus", he says. 
As the campus gears up for fresh round of polls, Kanhaiya decodes campus politics in an exclusive interview with ScoopWhoop
1. How are JNU polls different this time?
This time the elections are not based on usual campus issues like better hostel or wifi facilities, but totally on the February 9 incident. If ABVP wins even one seat, it'll go to town saying whatever happened in JNU was wrong.
2. Will Feb 9 incident affect Left's chances?
The Left doesn't have anything to defend here. We want to make one thing very clear. If anything is spoken against the nation, it's wrong and must be probed.
Here is a question. If some lunatic people raise slogans like 'Bharat ke tukde honge'...and it's just an allegation, nothing is proven...is it possible that our country of 125 crore people, with a history of thousands of years, break into pieces because some people say so? Is our country halwa that anyone can gulp it down?
3. What's your problem with ABVP?
Their campus politics is all about Ram, Rahim, mandir, masjid, Kashmir. For instance, if I've adopted Hindu philosophy and believe in Lord Ram, Ram is everywhere. Who gave ABVP the mandate to construct a Ram mandir?
4. How will the rape case affect the polls?
If we talk about the condition of women in the country, they are the safest in Kerala. But if you see reports, Kerala tops the country in number of crimes against women. What does it mean? It means that where there is awareness, people fight for their rights and raise voices. I can say with full onviction that JNU is the safest university campus in the world.
5. Kanhaiya's role in this poll?
Nowadays, please troll me on Twitter, like they trolled Abhinav Bindra on why he didn't come to the airport. Bindra said his time is over and it's now PV Sindhu's turn. I am an outgoing president. My role in the campus is to make sure that people stand united against any attack on JNU as they always have. As far as elections are concerned, there's not much choice. The voting will be based solely on ideology. My call, which in fact is the campus's call, is Defeat ABVP.
6. What are your future plans?
The country's mainstream politics isn't good. But it's also not easy for me to get out of here and teach in DU...The way I have been attacked...New cases keep on getting registered against me...
Watch the video of the interview here: 
(Feature image source: PTI)