Reports of rape charges against a member of the Indian cricket team currently touring Zimbabwe have been dismissed by foreign ministry and BCCI sources. 
Murmurs surfaced on Sunday morning, the day after India's two-run defeat to Zimbabwe in the first T20I in Harare, that a member of India's travelling contingent to Zimbabwe has been arrested for allegedly raping a local woman. The report was picked up by some Indian publications as well.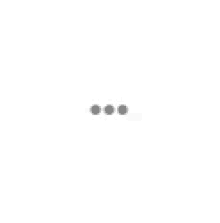 The storm erupted after the Zimbabwean media reported that India's ambassador to the African nation, R Masakui, had tried to prevent the player's arrest last night at a Harare hotel.
However, those reports have now been dismissed as false. Official sources in India denied the report, stating that the person arrested was in fact affiliated to one of the sponsors of the ongoing limited-overs series.
"Regarding media reports of an Indian cricketer being involved in an alleged case of rape in Harare, we have spoken to our Ambassador to Zimbabwe. The report is totally false. No Indian cricketer is involved," reported PTI. 
It is now being reported that an Indian national was arrested and he is affiliated with one of the sponsors of the team.
According to a report on the website, New Zimbabwe, Charity Charamba, Assistant Police Commissioner, was quoted as saying an arrest was made but divulged no specific details:
The victim has pointed an Indian national from the batch that came in last week, at this point I'm not in the position to reveal whether it's a player or official as I'm bound by law. But, what I can confirm is that the accused appeared in court on Saturday.
The fact that the incident occurred at the same hotel where the Indian cricketers are staying seemed to have added fuel to the earlier rumours.
The 16-member Indian team, led by MS Dhoni, are in Harare for the three-match T20I series, in which India are currently behind 1-0. The second match is on Monday.
With PTI inputs (Featured image: Reuters)