Everyday we hear stories about cab drivers misbehaving with passengers, especially the female passengers. There are so many such stories... here's one from Bengaluru, here's another from Hyderabad, here's yet another from Kolkata...
And while these woeful incidents might've happened, there are several others which are falsely reported. Sometimes it's just because a passenger is pissed off or wants to prove a point.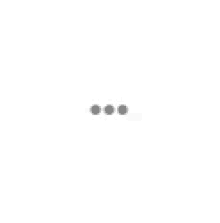 Thankfully one such despicable incident was prevented in Mumbai, thanks to the timely intervention of a co-passenger. Himani Jain went out of her way to ensure that the innocent cab driver did not have to pay the price because of a pissed-off female passenger.
Read her full story here:
"I took Uber Pool to home from office yesterday. The driver, Shahid (Name changed), was very polite and well behaved. I was sharing cab with a lady, Gayatri (Name changed), who was probably in her late thirties. She got into the cab and within a minute she started arguing with Shahid about the drop. He explained her politely that it doesn't matter, he will drop according to the App to the provided address and she can't choose the route.
Gayatri started speaking to Shahid in extremely derogatory tone. She said (shouted) that she is not new to Uber and he is too stupid understand her question. Gayatri used words like dumb, Ch***ya, MC, BC, "I will slap you"etc. Shahid kept calm and asked her if he should start the trip. I asked Gayatri to stay calm and explained that there is a miscommunication between you and Shahid, and I will explain him. By this time she lost her cool completely and asked Shahid to come to police station and asked me to join her in her complaint. When I disagreed she started verbally abusing me as well. Shahid ended my trip, apologized for the inconvenience and asked me to take another ride home. While all this drama was happening 20 odd people and two security ladies gathered around our cab. I gave my number to security lady so that they can contact me in case police trouble Shahid. Meanwhile, both Gayatri and Shahid had already dialed 100 and cops came in no time. I explained them the situation, gave my number to the police as well in case they want my statement in favour of Shahid. When I was about to leave, the security Lady came to me and said "Madam, please jao na police station, wo maar daalenge isko. Ladies ka case hai toh iska koi nahi sunega". Though it was already 9pm and I was scared to go to police station(first experience), I didn't feel like leaving him in that situation so I decided to go police station along with them. And the funny part is that when Gayatri was explaining all this ruckus to the Constable, he asked "madam where is the problem". When she saw nothing happening her way, she made false accusations against Shahid of verbally abusing her and asking her to get out of the car and asked them to lodge an FIR against him.
I gave my statement to the police and told them that neither I am related to Shahid nor Gayatri and I had no reason to come here. I came here to support Shahid who is completely innocent in this case. She did not leave police station till 11pm. Gayatri demanded that the driver should apologize her and touch her feet as a part of apology. Apparently she wanted to teach him a lesson. I stayed there till she left the police station. I spoke to the police and fortunately, they understood the situation. They placated her that they will take action against him and asked her to leave. Meanwhile they took Shahid to a room and I could hear sounds of someone getting beaten up. I ran to the Constable and I said there is no mistake of him. To my surprise, they were beating the floor with the belt and Shahid was just making noises with a smile. I don't know if it was right or wrong but I felt happy. Cop came and thanked me for standing up for Shahid otherwise it would have been a disaster for the driver. I felt contended. I called Shahid after an hour of reaching home. He is sound and safe.

Thanks to Mumbai police for understanding."
Here's the original Facebook post:
Massive respect to Himani! Her timely intervention prevented an innocent cab driver from getting beaten up. You go, girl!