Imagine being an Olympian at 18 years of age. You are getting a chance to win your nation global glory in an event that comes across only once in four years. The pressure is huge. You are from a country like Georgia (part of the erstwhile Soviet Union) and you have to travel all the way to Rio and be in seclusion from family. 
You would be forgiven to think, 'how nice would it be to have my mom alongside here!'
For Tsotne Machavariani, part of Gerogia's shooting team, that will not be a concern.
Because he happens to be the son of Nino Salukvadze, who will participate in her astonishing eighth Olympic Games in Rio.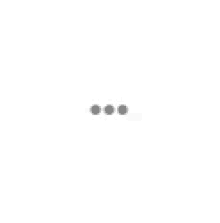 Georgia's ace shooter must be a very proud mother and what she had to say about this great achievement oozes a mother' love.
"I am very happy as the representative of the Georgian shooting federation but a million times happier as a mother that my son managed to do this," 47-year-old Salukvadze told the Associated Press.
While there have been previous cases of parents and their children competing at the same games, this is believed to be the first time a mother and son will participate in the same Olympics.
Georgia's Nino & Tsotne Salukvadze will be the first mother-son to compete in the same Olympics, in the shooting event at Rio 2016

— Mohandas Menon (@mohanstatsman) May 3, 2016
According to a Washington Post report, 56 father-and-son duos have competed at the same Games, as well as 12 father-and-daughter and two mother-and-daughter. Such pairings naturally occur in events that have a longer competitive window for athletes, unlike swimming, track and field, or gymnastics.
Salukvadze herself is a decorated Olympian, having won two medals -- a gold and a silver -- in the 1988 Seoul Games when she was 18. She has since won a medal in Beijing 2008, where she represented Georgia, to go with numerous other medals in world events.
"My mother tells me that although she was almost my age when she won her Olympic gold, she represented the Soviet Union at that time and had better training conditions, more experience in tournaments," Machavariani tell AP. "She tells me that we do not have that luxury and she does not demand any results from me. I think this her way to calm me down and minimize my nervousness during the tournament."
So no pressure on him then? 
"At the Olympics I will be representing my mother, my country and myself," says Machavariani.
We wish the best to the duo and hope they return home with a medal or two!