India's future Under-17 World Cup team participated in the BRICS football tournament featuring Brazil, Russia, China and South Africa - losing three games by a solitary goal (all 0-1) while going down 3-1 to eventual champions Brazil. 
Head coach Nicolai Adam stressed that his team were a work in progress, and while that was pretty evident with some scintillating displays, the lessons from defeat must quickly be learnt. 
Goals, not chances, win you games
India's attackers have made a name for themselves after showcasing their goalscoring prowess in the 3-3 draw against Saudi Arabia and the 3-2 defeat to Oman in the AFC U16 Championships, but misfired at the BRICS. Apart from Komal Thatal's brilliantly taken solo goal against Brazil, India simply failed to finish dozens of chances against China, Russia and South Africa - all matches that they should have won, given how well they played.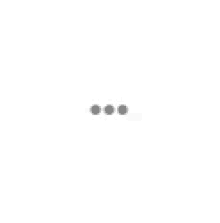 Thatal, Aniket Jadhav, Aman Chetri, Abhijit Sarkar and Boris Singh are incredibly talented going forward, but if they don't finish, they won't win games, irrespective of the chances they create. Without goals, India's BRICS campaign ended in more regrets than positives... a massive case of 'what could have been'.
Simplicity over flair
It was quite unreal to see Brazil turn the flair down against India despite having the players to execute tricks, flicks and some more. The Samba Boys taught the Indians that skill is not always the winner - they controlled the game in a remarkably European way. India's players have been given the freedom to express themselves by Nicolai Adam, but that brings about a lack of control over the game.
"When you look at the best players – why is (Lionel) Messi or (Cristiano) Ronaldo the best players in the world? They have everything and they do it at the right time," he had said in March 2016.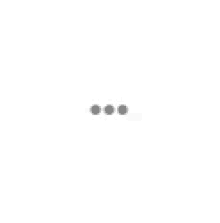 And just when India seem to get going with their combination passes, one of the players will try and do a bit too much on his own - and while creative expression is lovely to see, it must be used sparingly - and not at the cost of giving the ball away in vital areas, which is exactly what India are culpable of. They must listen to their coach - especially the attack and the midfield duo of skipper Suresh Wangjam and Amarjit Singh.
Copping criticism
For the first time in two years, Nicolai Adam criticised individual players in the press. 
"I am extremely unhappy that some of our key player lost their composure on the pitch and it proved to be one of the reasons why we lost against China," he said.
Harsher words must have been spoken in the privacy of the dressing room, and the youngsters must learn that some of it will spill into the public domain - even though names were not taken, the players have a feeler of what criticism in the press feels like.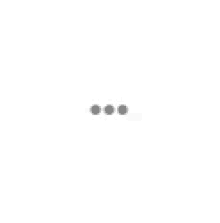 India were incredibly dominant against China and should have won by four goals at least. However, they conceded in the dying seconds and lost - a mistake which cost them a playoff game in the BRICS. But bigger tournaments are coming, and there will be no room for complacency then.  
One mistake is all it takes to lose
Let-offs in defence will always happen. There is hardly a match where both teams don't produce chances - but India's back-line, consisting of a set centre-back pairing of Jitendra Singh and Mohamed Rakip and talented full-backs Boris Singh and Sanjeev Stalin - has felt the full force of how costly a mistake can be. They lost 1-0 in their first three games and failed to fire in front of goal.
One mistake is all it takes, one goal is all it takes, for a stinging loss. The difference is so small, but the repercussions are massive. India know it now. And they must brush themselves off and make sure that come the World Cup, mistakes must be punished, not just committed. 
Feature image source: AIFF