Ending months of anticipation, Reliance Industries chief Mukesh Ambani today revealed the details of the company's much anticipated foray into the telecom sector, Jio. Even before its launch, Jio had generated a lot of interest with many signing up for the telecom company's trial offers.
On Thursday, Mukesh Ambani announced widely-awaited details of his Reliance Jio venture and literally dropped a bomb by promising the lowest data rates in the world.
Jio will transform the lives of Indians, it will realize potential of every Indian: Mukesh Ambani pic.twitter.com/4k10zf48ep

— ANI (@ANI_news) September 1, 2016
Reliance Jio's data prices will be roughly one-fifth of what customers have been charged so far- one gigabyte of data will cost Rs 50 (the cheapest in the world).
Reliance Jio also will NOT charge for voice calls or for roaming calls within India. He also added that international roaming rates will also be cheaper than the other telecom companies, though he did not announce the rates.
In the spirit of One India, roaming charges will also be zero across India: Mukesh Ambani #Jio pic.twitter.com/qpn9GXMUYv

— ANI (@ANI_news) September 1, 2016
He said tariff was based on three factors :
the customer should pay for only voice or data

data must be affordable

the pricing structure should be simple.

Here is a look at all the Reliance Jio data packs that will be available: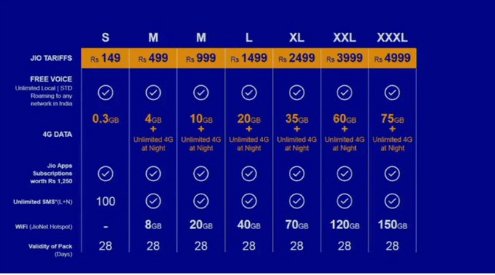 And if you're a student, you will be able to get 25% more data just by showing your ID card.
Ambani also said that Jio will not follow the industry practice of blackout days --occasions like Diwali when free SMS offers are not applicable because the volume tends to be too high.
The company's services will be formally launched on September 5 and all new users will get free and unlimited access to Jio's suite of services, including voice, data and its bundled apps.
Reliance Jio welcome offer open to everyone from Sept. 5; Every Indian can do 'data-giri': Mukesh Ambani in Mumbai pic.twitter.com/CsUFEUdIdy

— ANI (@ANI_news) September 1, 2016
Ambani has also set a target of getting 100 million customers in the shortest possible time and also said that the company will be installing over a million Jio WiFi hotspots across the country, by middle of next year.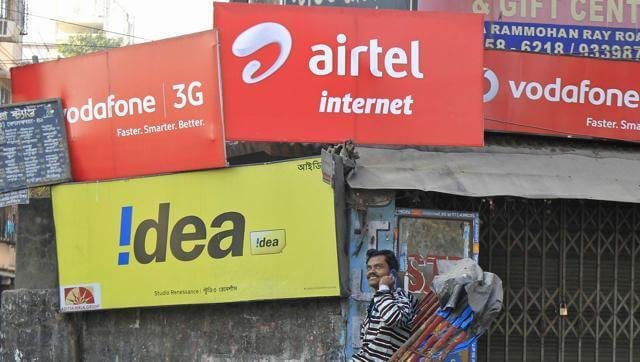 This ambitious roll-out plan has already whacked shares of established telecoms firms. Shares in India's largest wireless carrier Bharti Airtel Ltd fell as much as 9.1 percent, while third-biggest Idea Cellular slid up to 9.3 percent by midday.
Speaking about the vigorous competition in the telecom sector, he said
Healthy competition is the lifeblood of a vibrant economy, its the engine that drives innovation and customer value: Mukesh Ambani in Mumbai

— ANI (@ANI_news) September 1, 2016