Delhi chief minister Arvind Kejriwal may have tweeted his surprise and wished Najeeb Jung well after the Delhi lieutenant governor resigned from his post on Thursday, but it's quite apparent that he had no love lost for the man.
Sh Jung's resignation is a surprise to me. My best wishes in all his future endeavours.

— Arvind Kejriwal (@ArvindKejriwal) December 22, 2016
The reason being Kejriwal's repeated allegations that Jung was stalling Delhi government's work using his bureaucratic powers.
While Jung rarely talked to the media and never admitted to a tussle between him and the elected government, Kejriwal didn't let go of any opportunity to speak his mind. And yes, he often took to Twitter to do that. 
Here are eight choice tweets by Kejriwal on Jung:
In the initial days, Kejriwal did think of Jung as a 'good man'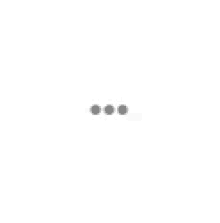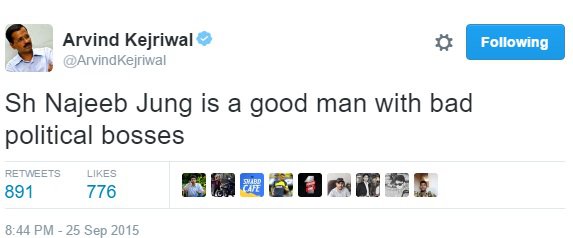 The compliment was short-lived. At a time when students at Jawaharlal Nehru University were asking for 'azaadi', Kejriwal took to Twitter to demand 'azaadi' from Jung.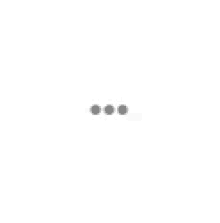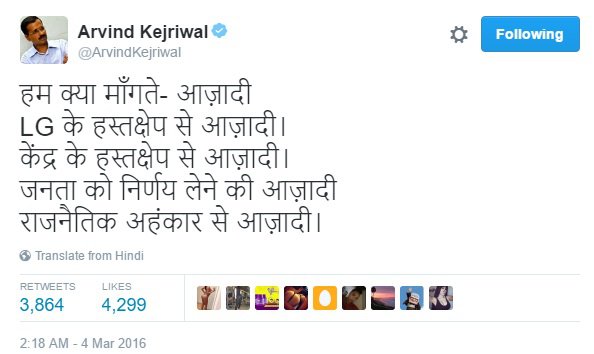 It became worse and Kejriwal accused Jung of destroying Delhi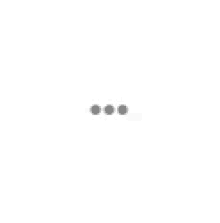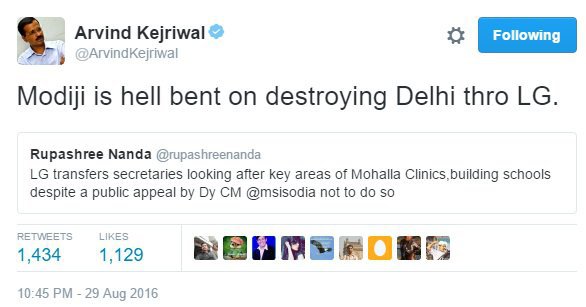 Kejriwal went on to claim that Jung did not spare him power enough to even buy a pen...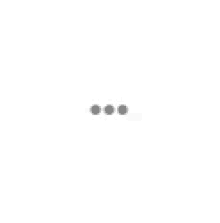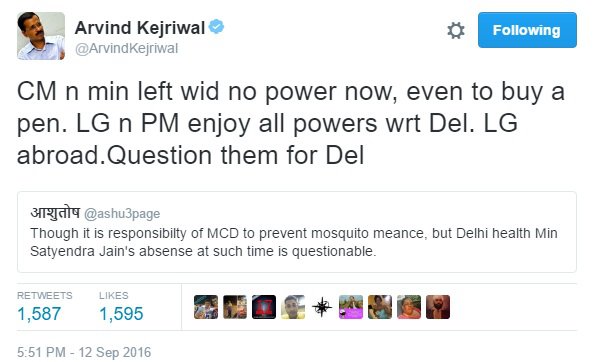 He now termed Jung as an RSS man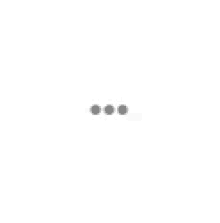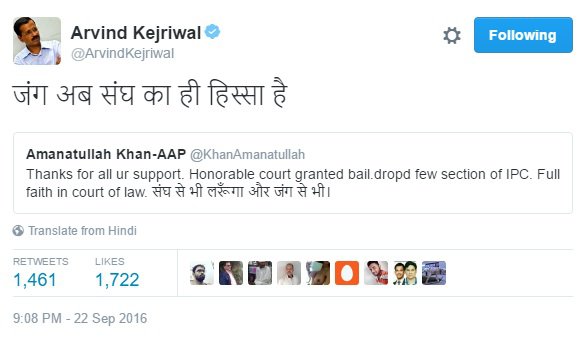 Soon came Kejriwal's harshest attack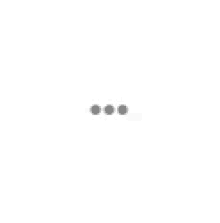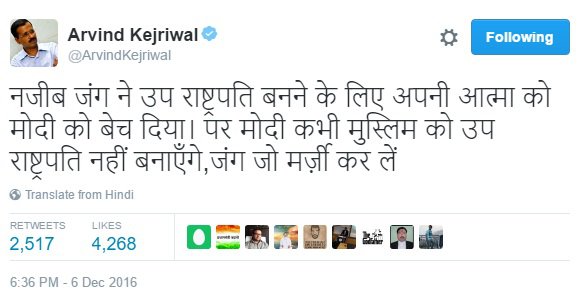 Jung was now 'Hitler'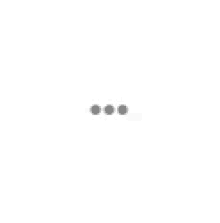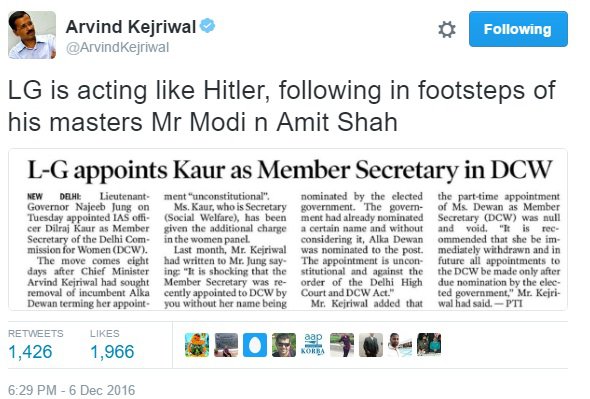 In his last attack on Jung, Kejriwal accused him of being inefficient