Fairytale champions Leicester won the Premier League for the first time in the club's 132-year history after second placed Tottenham's 2-2 draw at Chelsea on Monday and the footballing world collectively went: 
WOW!
Well, some reactions were more erudite than just that. 
Let's start with the biggest Leicester City fan out there. Former Leicester and England striker Gary Lineker:
And it still has not sunk in: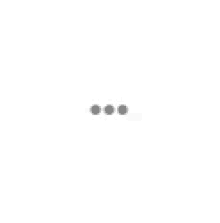 David Beckham had his say too:
British Prime Minister David Cameron:
Former Spurs player Gareth Bale couldn't hide his disappointment, but:
And plaudits from some of the biggest names in the Premier League:
Chelsea captain, John Terry, after the outgoing champions' fightback from 2-0 down ended Spurs' hopes:
All season long people kept saying they'll lose the next one, lose the next one but they kept winning and churning out results. To do what they've done this year has been unbelievable and given hope to the smaller teams.
Former Leicester and Wales midfielder Robbie Savage:
"An unbelievable night for Leicester. This is the greatest achievement in British sport. I was a massive sceptic of (Leicester manager) Claudio Ranieri but he proved me so wrong."
Former Liverpool defender Jamie Carragher:
There's no doubt that is the greatest achievement in the history of our game. Football had become a closed shop with the same teams winning year after year and you never believed a story like this could happen. Statue for Ranieri in the morning I think.
Australian cricket legend Shane Warne:
Finally, Spurs fan and super singer, Adele:
Us? We are still stuck at WOW!