Andre Agassi and Rafael Nadal have a great deal in common. Two players who are known for their incredible never-say-die attitude on a tennis court. Two greats of the game who won every major title there is to be won. Two men who were seen as the greatest challengers to arguably two of the greatest players the game has seen -- Pete Sampras and Rafael Nadal.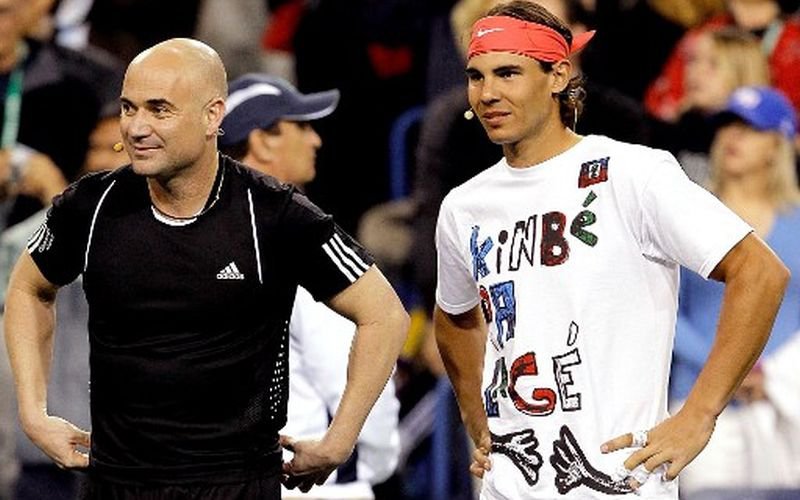 And by the looks of a hand-written note that Agassi has sent to Nadal, they are two very humble human beings as well.
Nadal, an typical Mr. Nice Guy, who is known for his grace in defeats, would be humbled beyond belief when he sees what Agassi's message says.
The Spaniard who has a mind-blowing 70-2 win-loss record in the French Open, is going for an unprecedented 10th title at the clay-court major. And Andre Agassi knows just how big a achievement that is.
Here's the full text of the note, addressed to Rafa:
It took me most of my career to accomplish the herculean task of winning the French Open one time. Watching you attempt to win it for the tenth time is not only remarkable ... it is inspiring. You make me believe in life that anything is achievable and nothing is impossible. Go get 'em!
Signed, sealed and delivered...post your letter to @RafaelNadal at Nike Paris!! #VamosRafa @NikeCourt pic.twitter.com/ZELyToNFab

— Andre Agassi (@AndreAgassi) May 24, 2016
Agassi has previously gone on record saying Nadal's a greater player than Roger Federer too, so the admiration is actually a long-running one.
"[Nadal] has won multiple majors, every single one (more than once) except the Australian Open – and give him another year on that. It's just remarkable to me what he has done, and he has done it all during Federer's prime."
All the same, it's wonderful to see a champion like Agassi send a heartfelt note, hand-written no less, to one of this generation's favourite and the undisputed King Of Clay.
Well played, Andre!
THROWBACK: Remember the time Nadal-Agassi teamed up against Federer-Sampras? Well, here you go!
Featured image: AFP