Sometimes you go through an incident which almost immediately makes you go, "Fuck my life!" or simply, "Shit, bhencho". The intensity, of course, varies from person to person. You can be the guys from The Hangover, waking up with a tiger and a missing friend after a wild party or you can simply be the guy who forgot the keys in and locked the door (equally bad, trust me).
This website, FML, allows people to post their FML moments and some of them are as bad as we see in a movie. In fact, so bad that you won't be able to stop laughing. Check out some of these moments that will make you feel better about your life.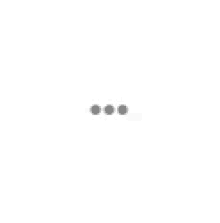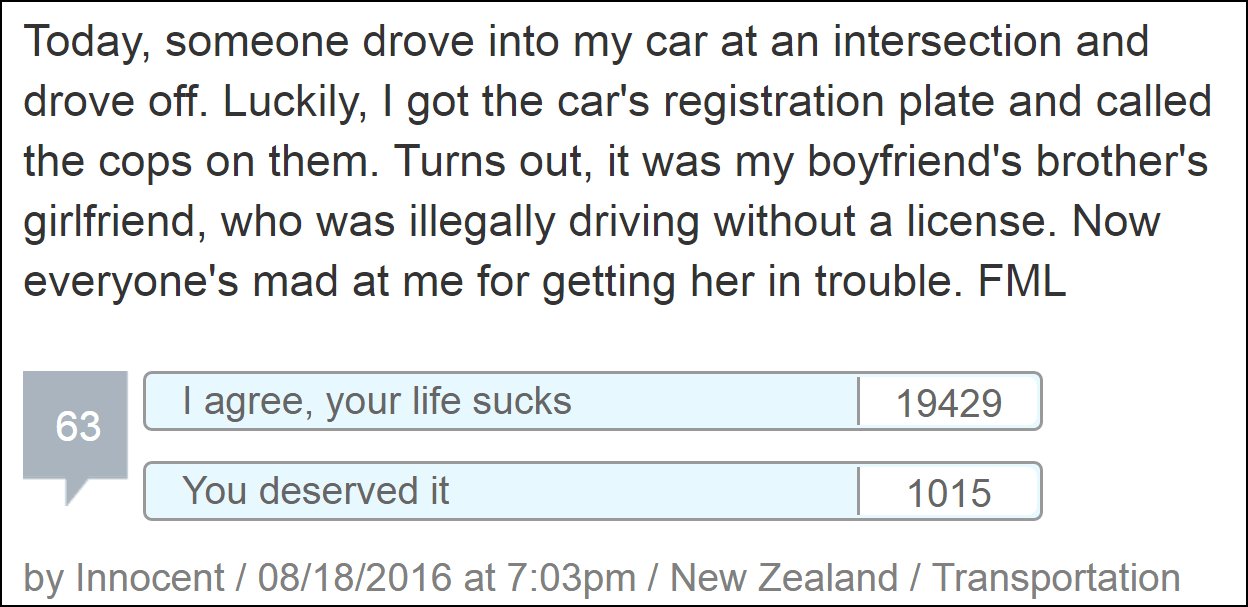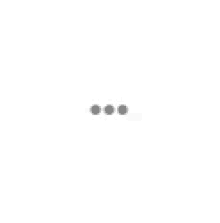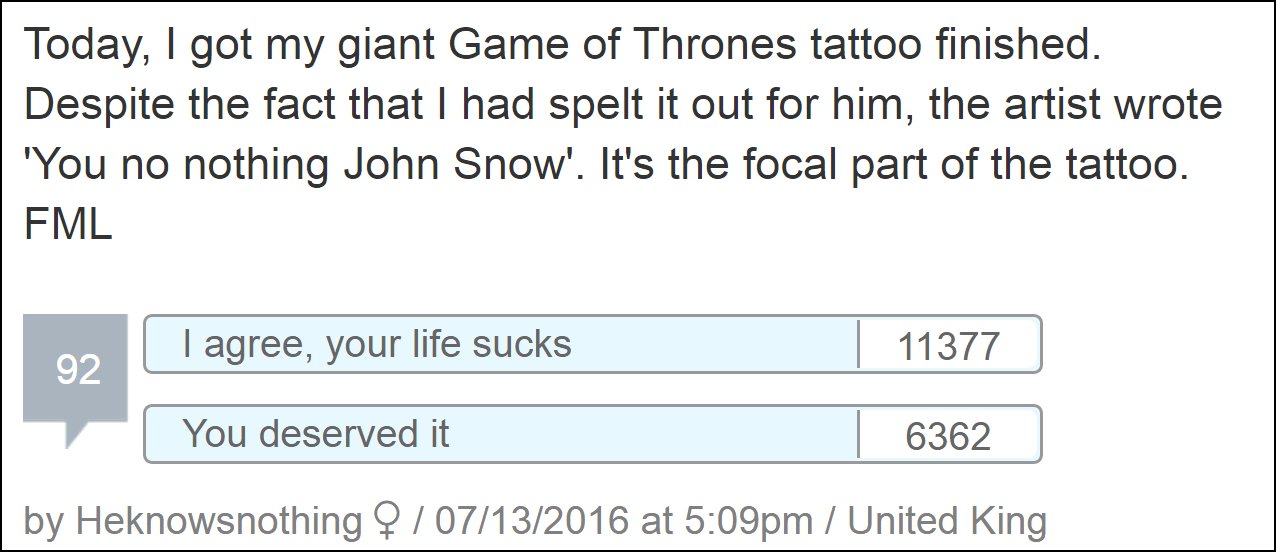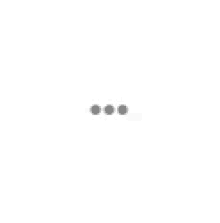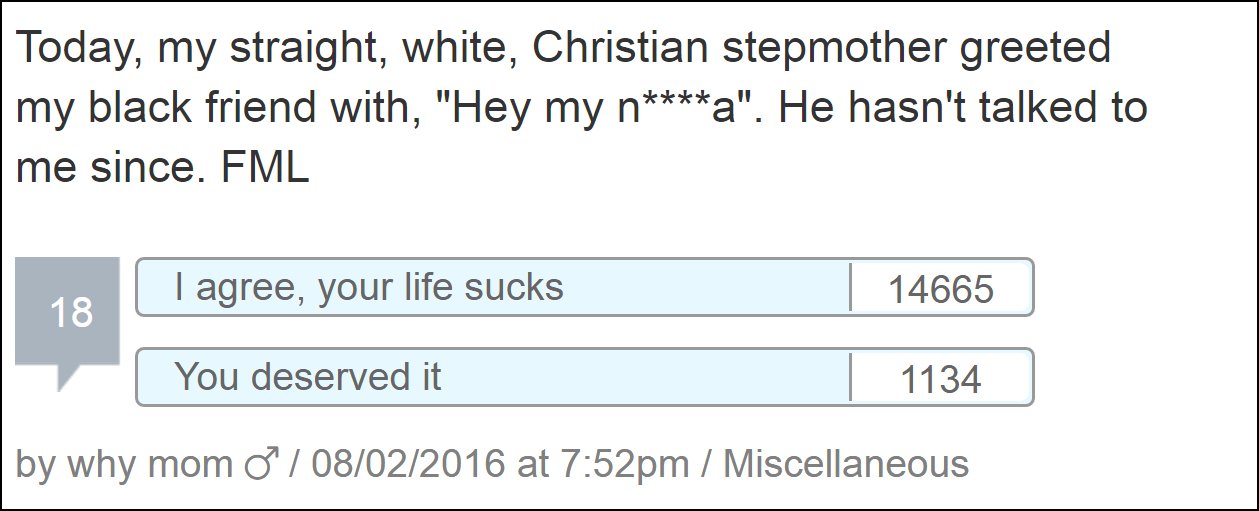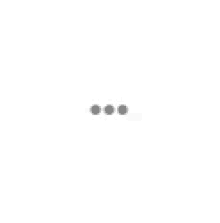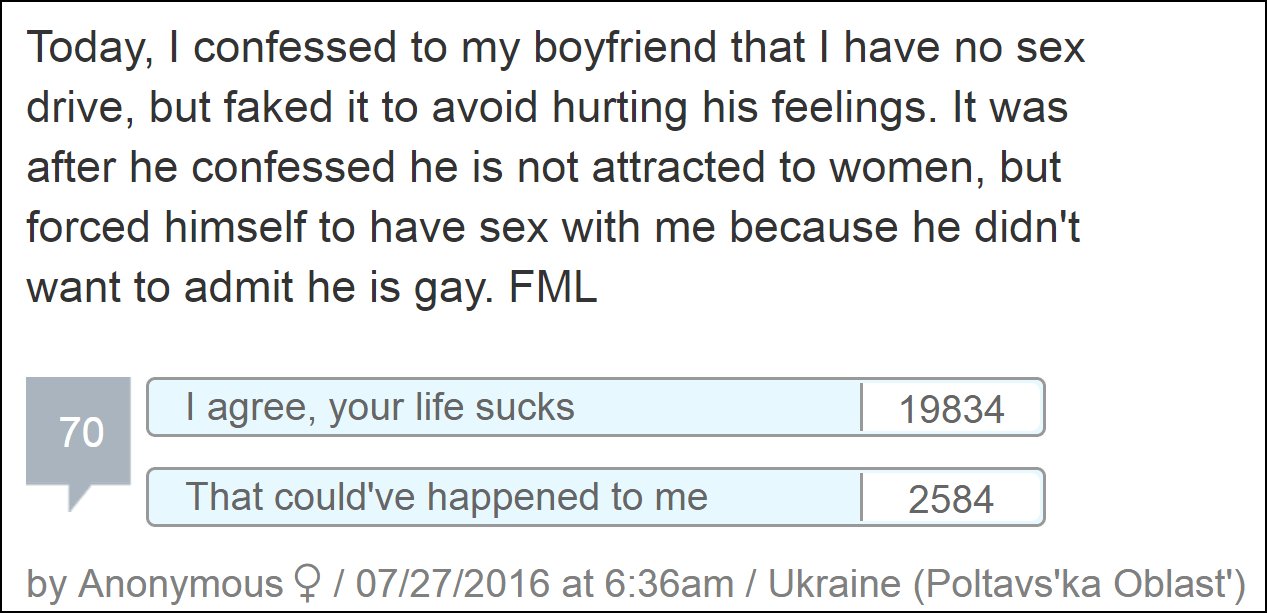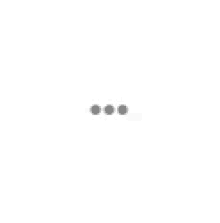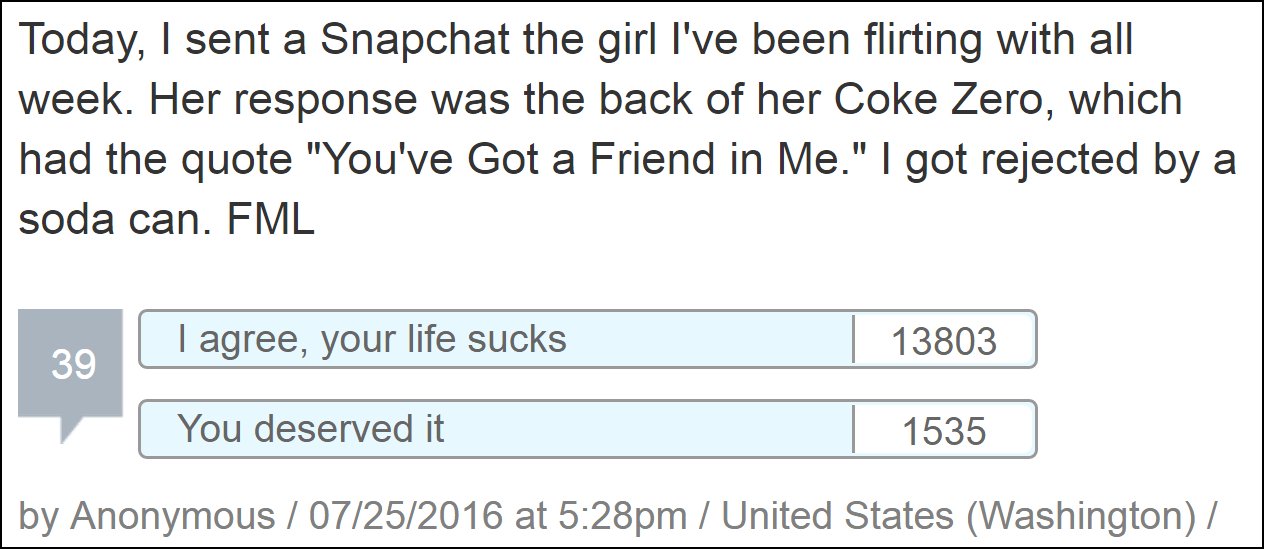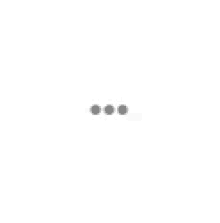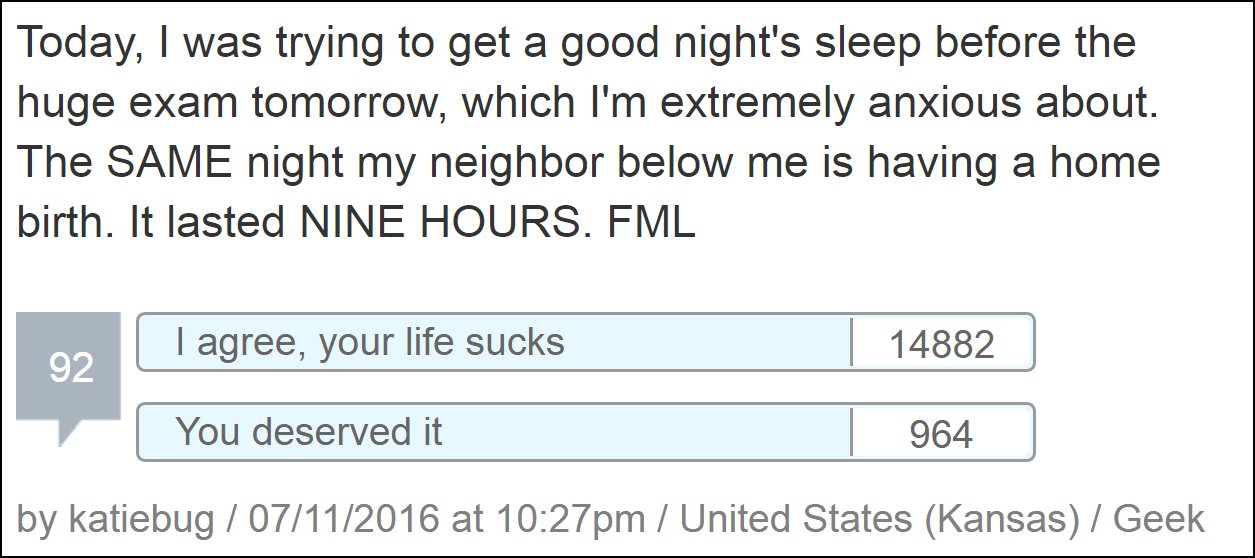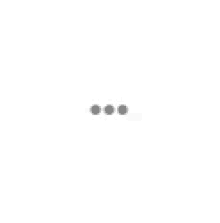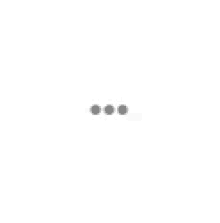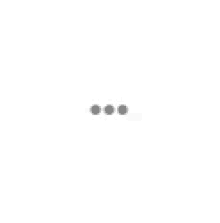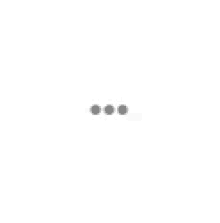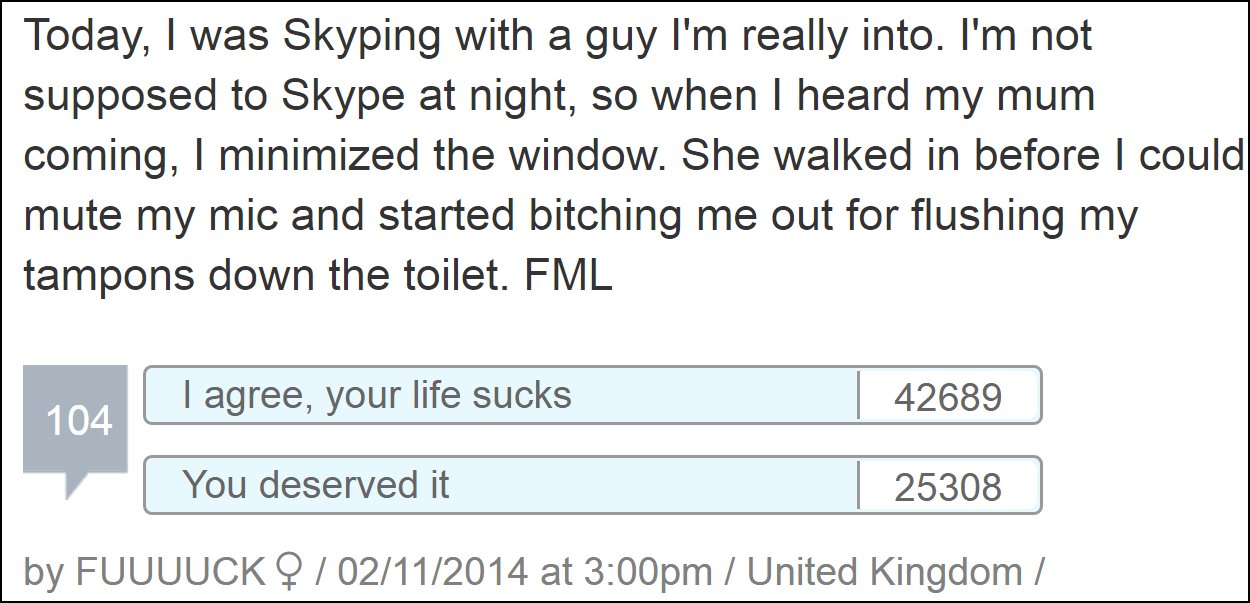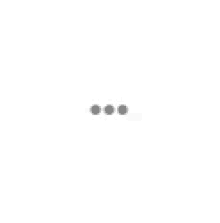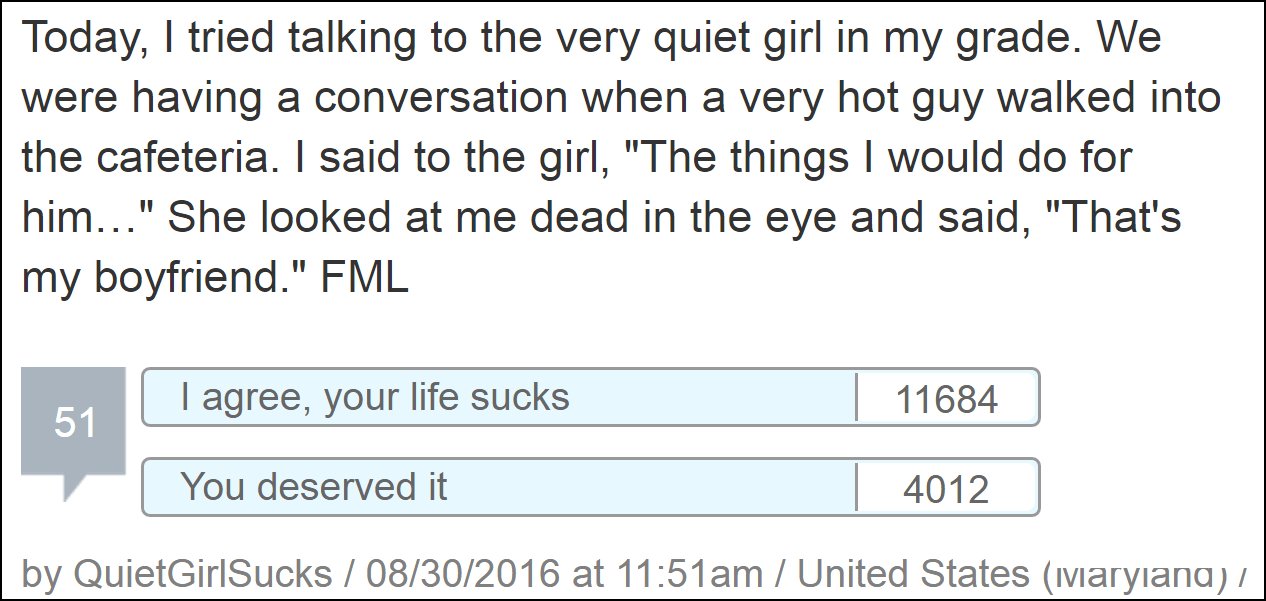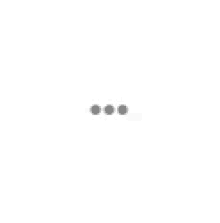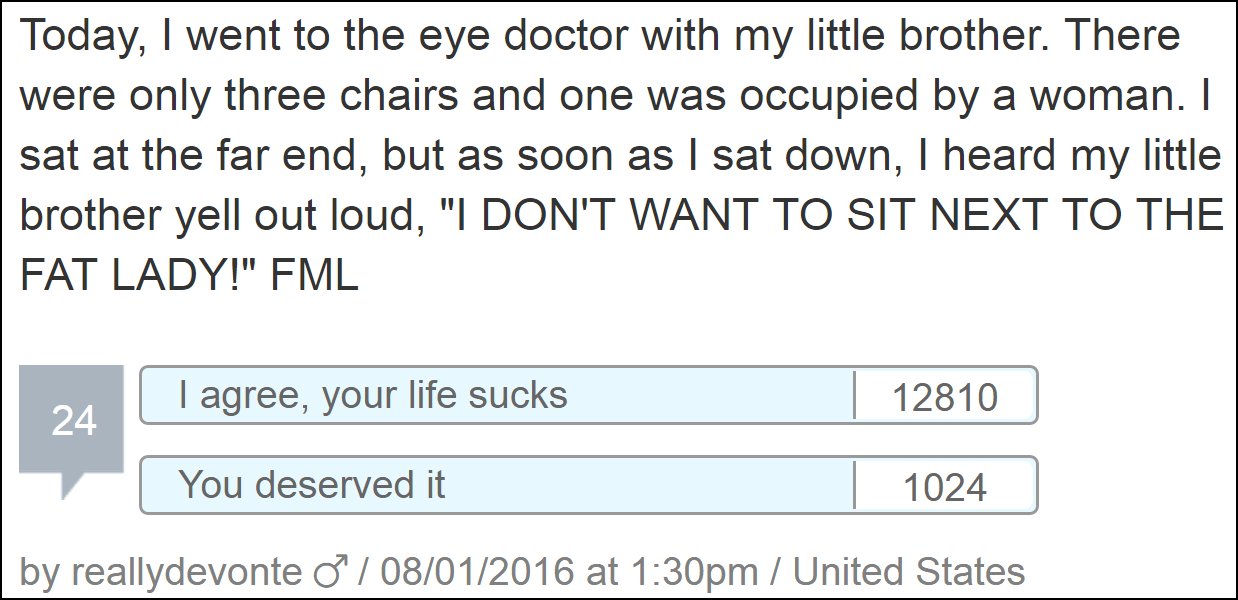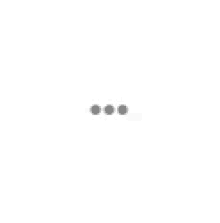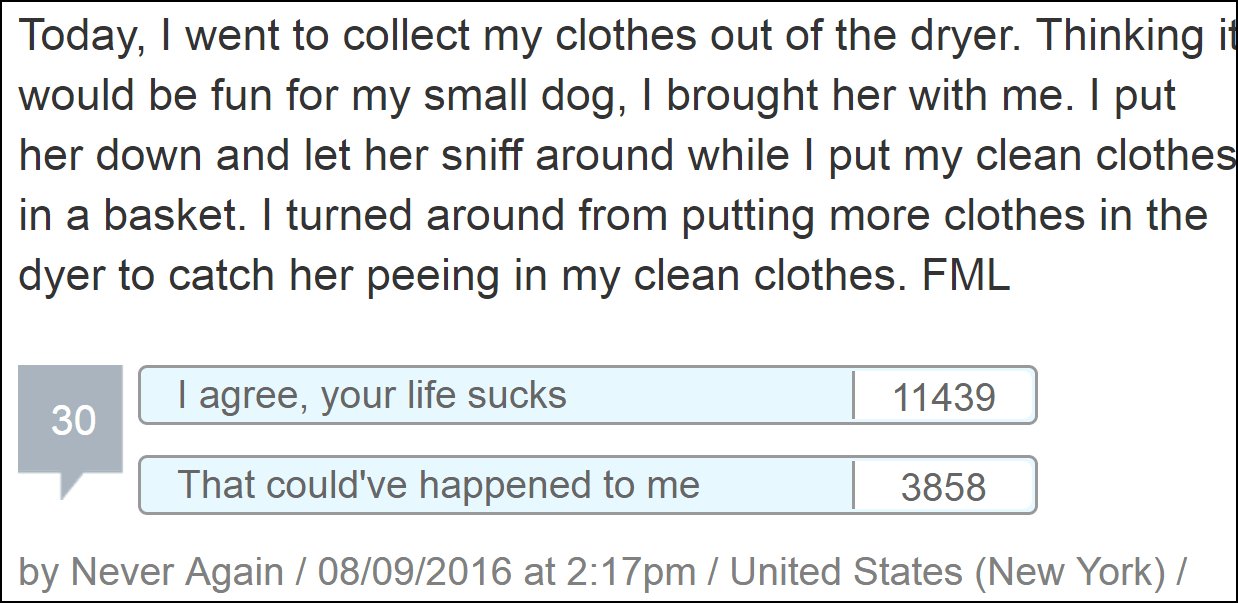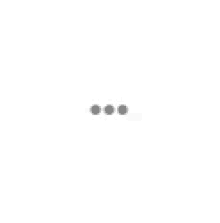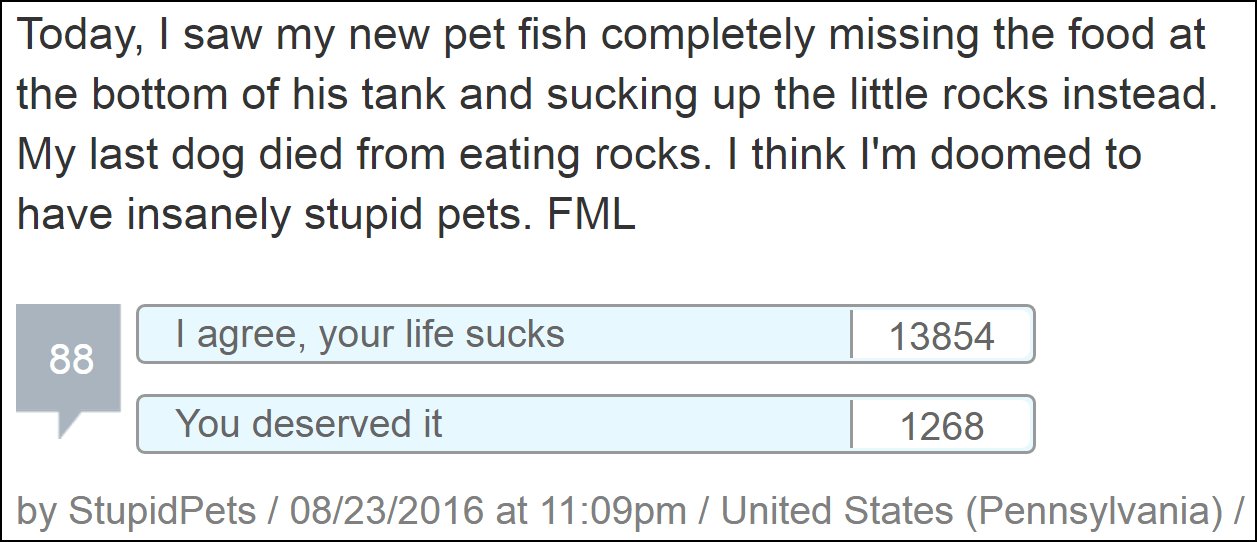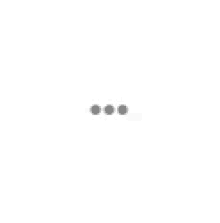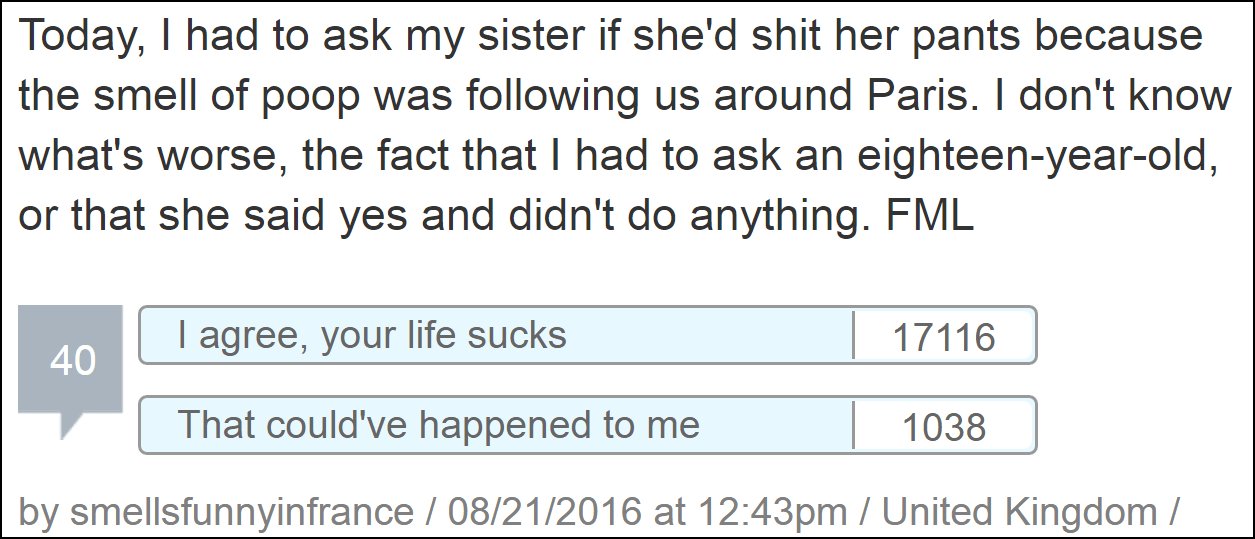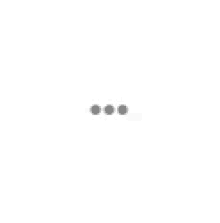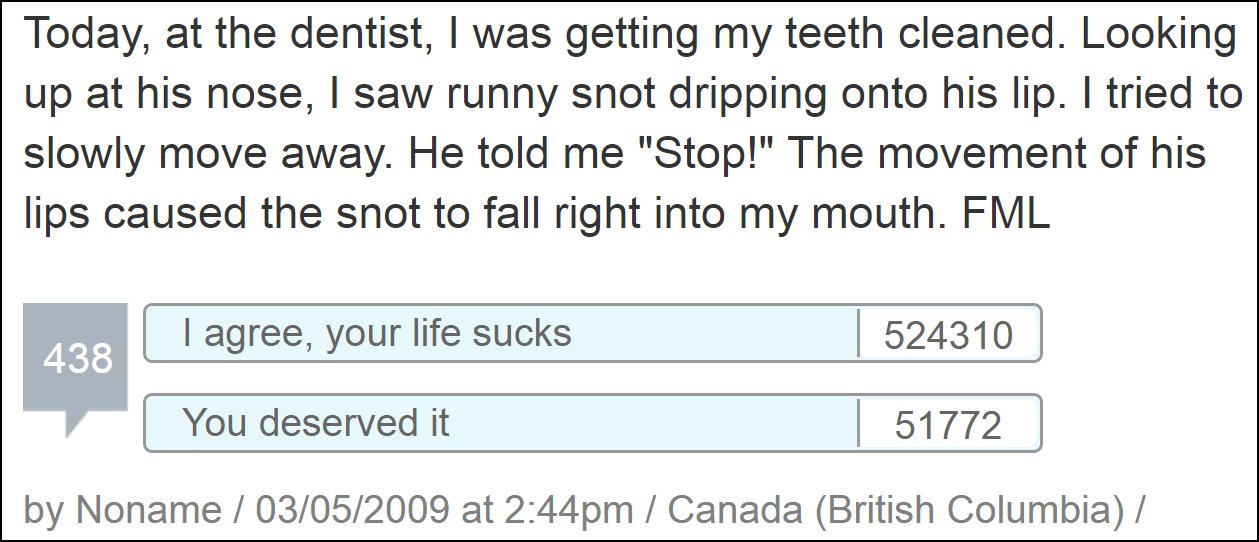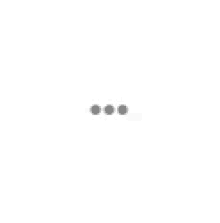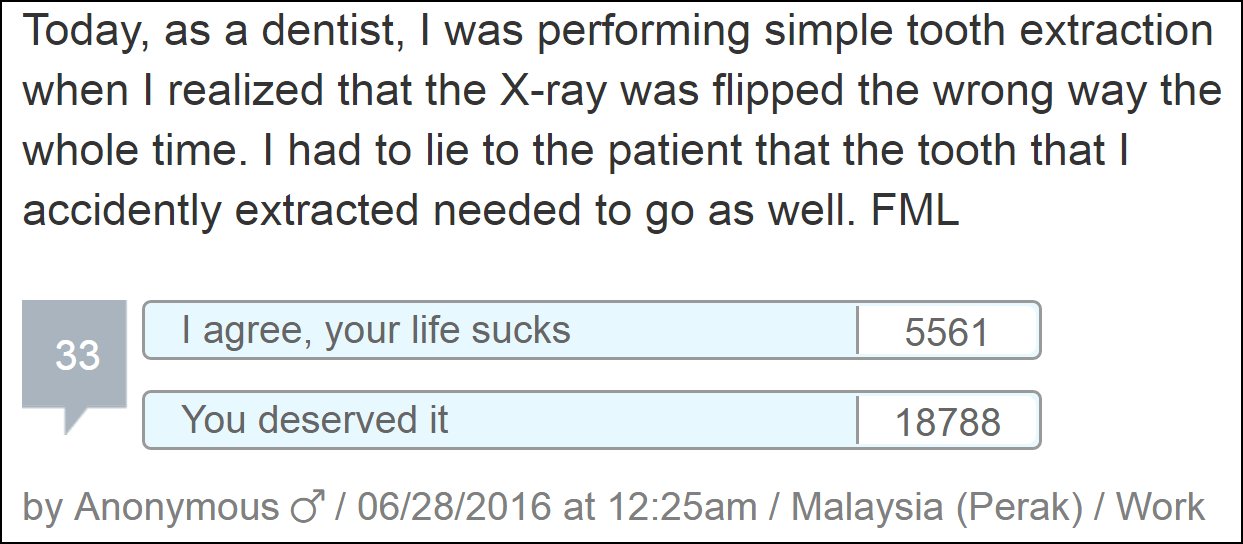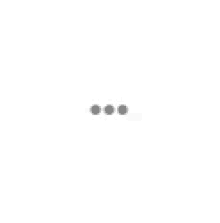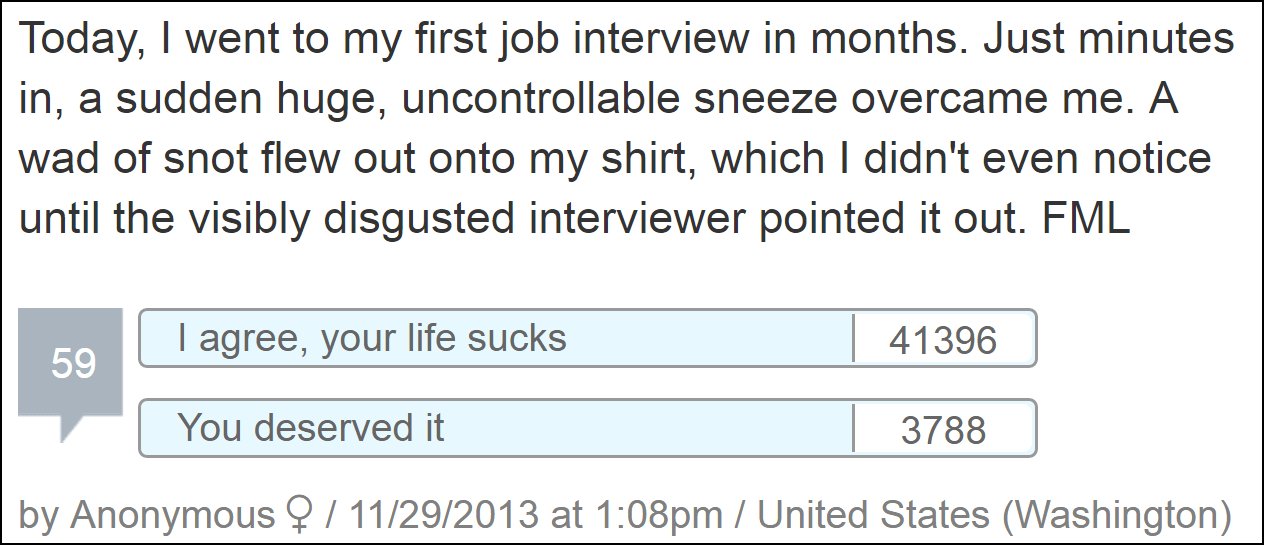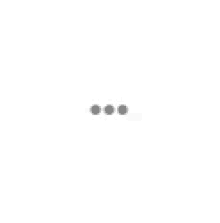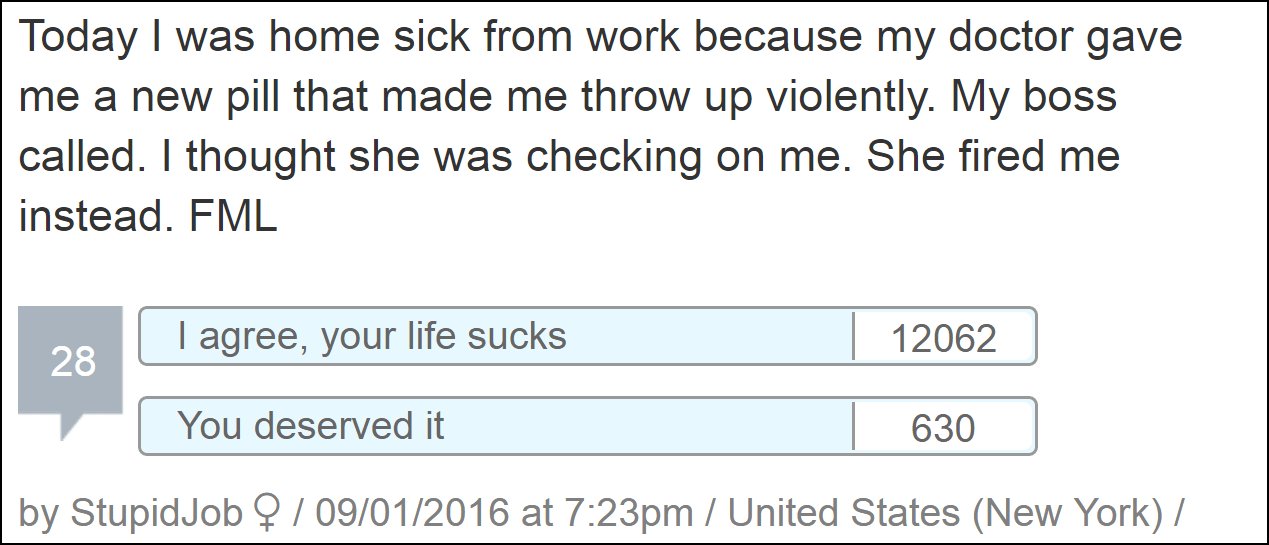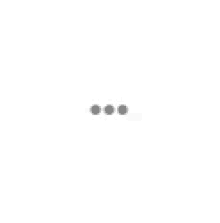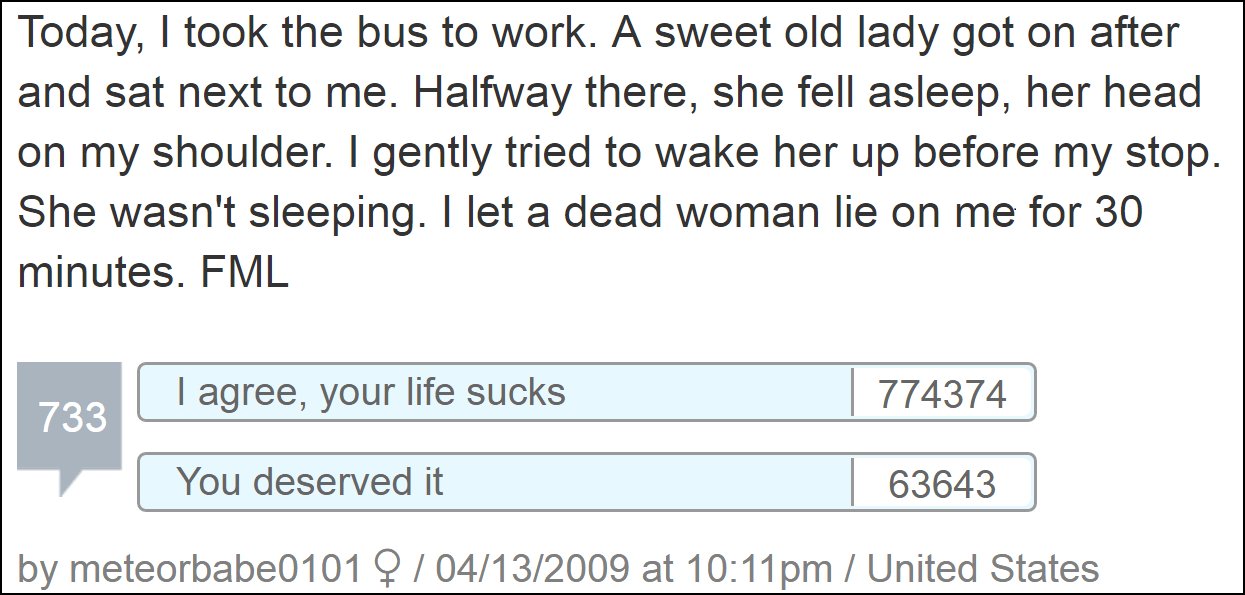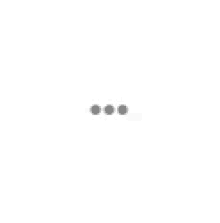 There, there fellas. Stay strong, it's just a bad phase, not a bad life.