Steven Gerrard, who retired from professional football on Thursday, will be remembered almost as much for his agonising near-misses as for his extraordinary achievements.
The 36-year-old captained home-town club Liverpool for 12 years famously lifting the Champions League trophy in 2005 after an unforgettable comeback against AC Milan.
But coveted successes elsewhere escaped him.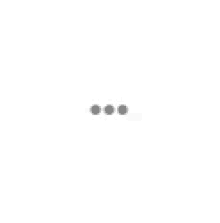 Although he also won two FA Cups, three League Cups and the UEFA Cup, he never laid his hands on the Premier League trophy and met with nothing but heartbreak in his 14-year England career.
He left Liverpool in 2015 after a 12-month period that reflected the latter years of his career in microcosm -- glorious opportunity, followed by crushing disappointment.
Gerrard was poised to capture his first Premier League crown in 2014, but his cruel slip during a loss to Chelsea at an expectant Anfield tilted the momentum in the title race in Manchester City's favour.
The pain was all the keener for Gerrard as it coincided with the 25th anniversary of the Hillsborough disaster, in which his 10-year-old cousin, Jon-Paul Gilhooley, was the youngest of the 96 Liverpool fans who died.
Weeks later, Gerrard went to Brazil hoping to salve his wounds at the World Cup, only for England to crash out after two matches in what would prove his final international tournament.
"It's probably been the worst three months of my life," he admitted afterwards.
He finished his career with a sun-kissed 18-month stint in California, following in the footsteps of former England colleague David Beckham by signing for the LA Galaxy.
Stateside silverware would elude him, however, and he admitted to finding the amount of travel involved difficult.
Gerrard endured more than his fair share of disappointment after inspiring Liverpool to glory in the 2006 FA Cup, with the 2012 League Cup the only major honour he won subsequently.
Playing for England, which he did on 114 occasions, captaining the team at three major tournaments, scarcely offered respite.
But taken as a whole, in his club career -- which began when he walked through the doors of Liverpool's academy at the age of eight -- he scaled nearly every summit.
From the header that sparked the comeback to end all comebacks against Milan in Istanbul to the jaw-dropping 35-yard thunderbolt against West Ham United that took the 2006 FA Cup final to extra time, Gerrard swaggered through his Anfield career with the audacity of a comic-book hero.
A turbo-charged midfield dynamo in his pomp, he came third in the voting for the Ballon d'Or in 2005 and was voted the greatest player in Liverpool's history by fans in a 2013 poll.
No less a judge than Zinedine Zidane observed in 2009: "Is he the best in the world? He might not get the attention of Messi and Ronaldo, but yes, I think he might be."
He left Anfield as Liverpool's third-highest appearance-maker, behind only Ian Callaghan and Jamie Carragher, and with a claim to the title of the club's greatest-ever player that only Kenny Dalglish can contest.
"Because of what he has done for the club, I believe he is the best," Carragher, Gerrard's fellow Scouser and former team-mate, told the Daily Telegraph in 2012.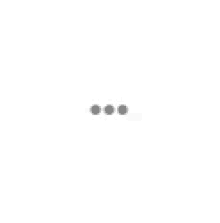 "Dalglish, (Graeme) Souness and Ian Rush all played together in a great team, but because football is a team game, it's been harder for Stevie because he's not always played in great teams.
"People will not fully realise how good he has been until he stops playing."
Unlike Beckham, Gerrard shied away from the celebrity lifestyle, but at his peak he hogged England's football limelight like few before him.
"You are always going to have incredible moments and you are also going to have some cruel lows as well," he has said.
"Nobody's journey ever goes smoothly -- mine certainly hasn't -- but I am certainly proud of it and I wouldn't change it for anything."