If you are one of those who look forward to Google's public holiday doodles, we have good news.Google has a new Halloween doodle which is the perfect combination of fun and spookiness. 
In case you are bored, head over to the Magic Cat Academy to help Momo, the cat, who is out there to save the world with her magic wand. The game is pretty simple and this is how Google explains it:
This year's Halloween Doodle follows freshman feline Momo on her mission to rescue her school of magic. Help her cast out mischievous spirits by swiping in the shape of the symbols above the ghosts' heads. And you'd better pounce fast—the ghost that stole the master spellbook is getting away!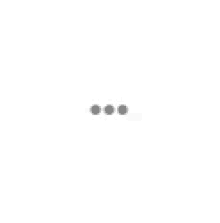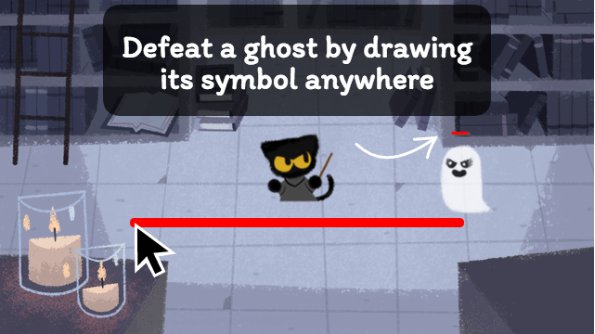 All you need to do is to draw cute little shapes on the screen to scare away ghosts creeping towards Momo. For every ghost you wiped out, points are scored in the game that stretches across five levels- Academy's library and cafeteria, a classroom and the gym, and finally on the roof. 
As each level progresses, the ghosts come with even more complicated strings of symbols, which you have to cast in the right order to make them go away.
So, help Momo save her school from invading spirits and become a hero! 
Disclaimer: Not recommended at work as the game can be addictive! 
(Source: Google doodle)