In what could come as a shock for most cold drink lovers, an Indian government study has revealed that PET bottles of some drinks produced by top multinational companies, contain toxins.
According to an exclusive Indian Express report, five different kind of toxins -- heavy metals antimony, lead, chromium and cadmium and the compound DEHP or Di(2-ethylhexyl) phthalate were found in bottles of some cold drinks.
The test was conducted this year during February-March by the Kolkata-based All India Institute of Hygiene and Public Health (AIIH&PH) under Drugs Technical Advisory Board (DTAB), which is a part of Health Ministry.
It showed a increased amount of leaching with the rise in room temperature.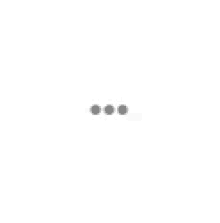 The report of the test was submitted to Jagdish Prasad, Director General of Health Services and chairman of DTAB but he didn't respond to the questions, says the Indian Express report.
Four 600 ml bottles of the cold drinks were used as samples by AIIH&PH through the "stratified random sampling method". Subsequenly, it was forwarded to Kolkata-based National Test House (NTH), a part of Ministry of Consumer Affairs, to further perform the tests.
Currently, there are no permissible limits for heavy metals. But a considerable amount was found in Coca Cola -- 0.006 mg/L, 0.009 mg/L, 0.011 mg/L, 0.026 mg/L and 0.026 mg/L of the above mentioned heavy metals were found respectively. Almost the same levels were found in other cold drinks as well.
Harmful effects of such toxins on human body
Lead severely affects the human body especially on children, it can cause coma and affect the functioning of brain and the nervous system, according to the WHO.
Cadmium, too, can have adverse effects on the human body, especially on the kidney, the skeletal system and the respiratory system. The other chemicals antimony and chromium can also cause internal damage to the human body.
However, Coca Cola denied that their bottles were dangerous to health in any way.
In a statement, Coca Cola said: 
"We have not received any communication or notice from any of the concerned Government departments pertaining to testing of our products and have learnt about the subject only through the said newspaper report. We would like to reiterate that all our products including those referred in this report are absolutely safe and well within the safety norms prescribed, including those for heavy metals, by the Indian regulatory bodies . The PET packaging is safely used across the world in similar and more extreme weather conditions without any food safety issue. We will be able to comment in details once we receive the said report."
(Editor's Note: The report was amended to include the statement by Coca Cola)