The Siddaramaiah government in Karnataka has made it mandatory for all government hospitals in the state to have a barber shop in their premises. The move is meant to ensure better hygiene of hospital staff and patients, Times of India reported. 
At state health minister Ramesh Kumar's request, Karnataka government has issued a directive to all health officers in the state, asking them to ensure that these hair salons are set up.
"Create space in the hospital premises for barbers to set up shops and submit a compliance report" , the directive said adding that special focus shall be given to taluk hospitals.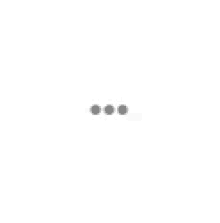 Even though staff and patients shall be encouraged to trim their beard and hair regularly, there are no rules mandating or enforcing haircuts due to religious considerations. Nobody, including staff and patients can be forced to use the salon services. 
A clean shaven look, however, is believed to be more encouraging for patients. Having salons within premises also makes it easier and quicker for hospitals to quickly prepare a patient for surgery in case of emergency. 
According to the Government of Karnataka Report No. 1 published by the Controller and Auditor General of India in 2016, the government hospitals, especially taluk hospitals, were in extremely bad shape, with the state government failing to implement several welfare schemes. 
(Feature Image Source: Reuters)