Former Chelsea manager Jose Mourinho says he has "never" been friends with club owner Roman Abramovich, but will not over-celebrate if Manchester United score against his old side on Sunday.
Russian billionaire Abramovich twice hired Mourinho, in 2004 and 2013, and watched him become the club's greatest manager over his two spells at the helm, notably winning three Premier League titles.
But he has also sacked him twice, most recently last December, and ahead of the Portuguese's return to Stamford Bridge with United, Mourinho revealed his relationship with his former boss was only ever professional.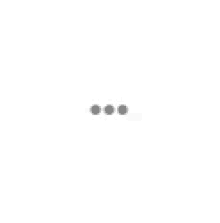 "He was never my friend. We had always the relation of owner-manager, a very respectful relation," Mourinho said.
"We were never friends, we were never close to each other. So no, he's just a person that I respected."
Despite Chelsea's dismal title defence last season, which saw them slump to 16th place in the table, Mourinho is likely to receive a warm reception from the Stamford Bridge faithful.
But with United two points below Chelsea and five points off leaders Manchester City in seventh place, Mourinho says he will have more important matters on his mind.
"I'm more focused on the game. I try to prepare myself for the matches, so I cannot say that I care. What can I expect? I don't know," he told reporters after United's 4-1 Europa League win over Fenerbahce on Thursday.
"They (Chelsea fans) can think about me and remember our great relation and have a great reaction. They can look at me and say, for 90 minutes he's Man United manager and he's playing against us, so he's not someone that we like in this moment."
But he added: "If you ask me if my team score a goal, am I going to celebrate like a crazy kid? No, I think I can control emotionally that situation."
Feature image source: AFP