Like most major news channels, Tanmay Bhat's Snapchat video grabbed prime time space on Times Now's The Newshour too. And Arnab Goswami, as usual, was on a roll.
Though the USP of the show is its shrillness and cacophony, viewers got to witness some awesome and amusing moments during the debate yesterday.
While the video of 'India's most watched TV news anchor' explaining 'what Snapchat is' went viral on social media, these are some of the other gems that we bring you in case you have missed it.
We learnt that Arnab is capable of laughing
At the start of the programme, Arnab thundered, "Are we ready to debate?" twice, after which he was responded with a loud "yes sir!" from comedians, Sorabh Pant and Sapan Verma in the studio. Arnab cracked up.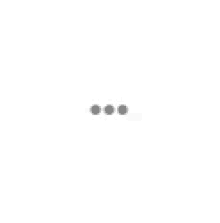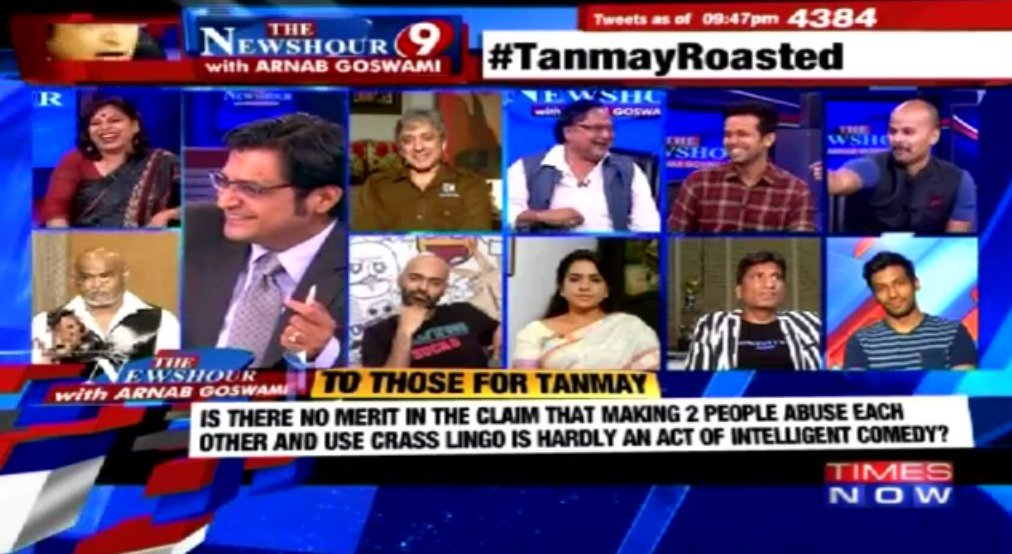 Rakesh Bedi trolled Arnab
Arnab invited all the comedians to "make fun of me as much as you want". Rakesh Bedi quickly butted in and said, "You are funny in any case." Arnab broke into a fit of laughter.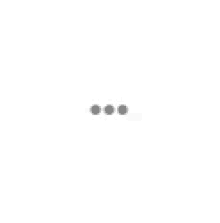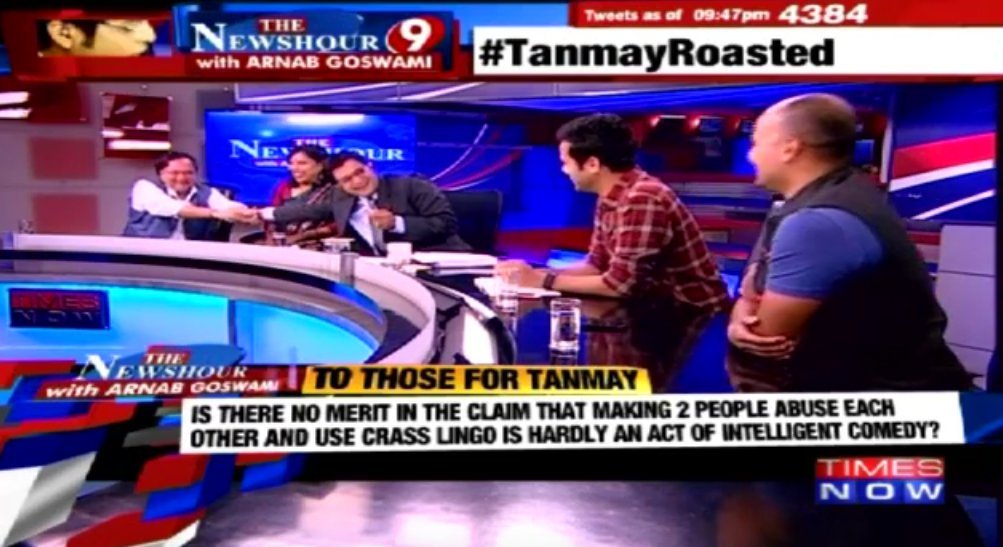 Rakesh Bedi showed the middle finger on live TV...
... and Twitter went nuts.
Talking of Twitter moments, you can't miss this one taking a jibe at Vinod Kambli, who appeared on the debate because he too featured in Tanmay Bhat's video. 
Arnab mocked himself, over yelling
When the fiery anchor tried putting BJP spokesperson Shaina NC on the mat, the audio line of Shaina NC apparently went kaput. Arnab in a reassuring manner said, "I seem to have lost the line with Shaina but I've been told that even without a mic, people in Mars can hear me yelling every night."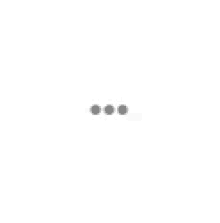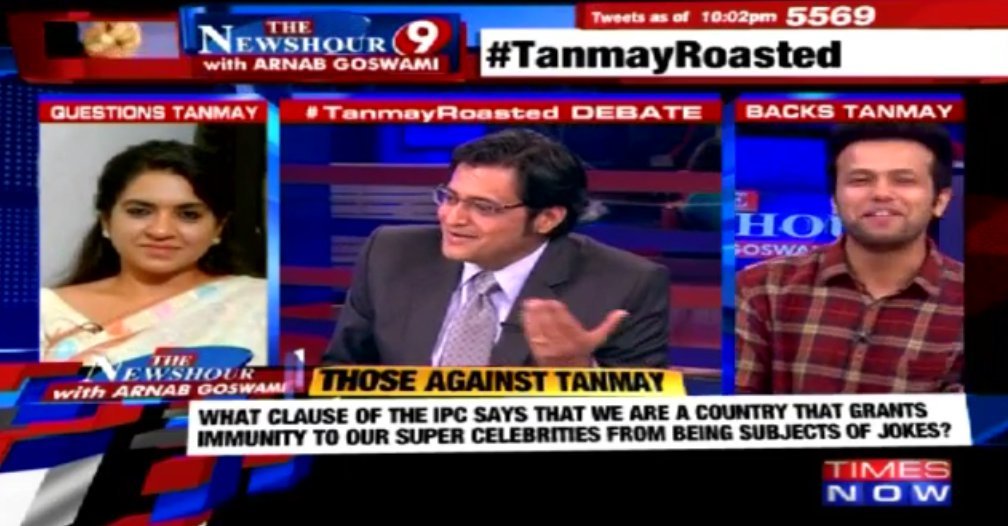 He went on to add, "You don't even have to have your TV on. Just try and hear carefully and you'll be able to listen to the Newshour every night."
You can watch the entire one-hour debate here:
(Feature image source: Youtube Screen grab | Times Now)