For some, sports is a religion. For some, cinema makes life worth living. A good sports film, therefore, is as rare as lets say, rosogolla souffle. Difficult to achieve, even more difficult to sell. But if it does work out, it brings the widest I-don't-want-this-feeling-to-end smile on your face. 
Here is a look at some of the most credible Bollywood sports movies :
1) Dangal - 2016
The story is based on the incredible journey of former wrestler Mahavir Singh Phogat's daughters- Geeta Phogat and Babita Kumari. It's a film built on simplicity, rock-solid single-mindedness and an unswerving sense of good. This is what makes this Aamir Khan starrer film a hit. 
2) M S Dhoni Untold Story - 2016
 Recently, Sushant Singh Rajput who was portraying the role of Dhoni bagged the Screen Award for Best Actor (Critics) and Disha Patani who played his girlfriend in the film won Screen Award for Best Female Debut and Stardust Award for Best Acting Debute (Female) for the film. 
3) Bhaag Milkha Bhaag - 2013
The film is based on a true story of India's Flying Sikh, Milkha Singh, an Indian athlete who was a national champion runner and an Olympian. Farhan Akhtar won a lot of accolades for his performance in the film
4) Kai Po Che - 2013
Based on  Chetan Bhagat's  'The 3 Mistakes of My Life'  this film blends the theme of friendship seamlessly with cricket. Set in Ahmedabad, the story revolves around three friends, Ishaan (Sushant Singh Rajput), Omi (Amit Sadh) and Govind (Rajkummar Rao), who want to start their own sports academy; the 2001 Gujarat earthquake and Godhra riots are also important plot points of the film. 
5) Paan Singh Tomar - 2010
This was based on the life of a solider in the Indian army who won a gold medal at the National Games but was forced by circumstances to turn into a dacoit.  Irrfan Khan did a tremendous job playing the titular character. Little surprise that. The movie won the National Award for Best Feature Film and Irrfan Khan walked away with Best Actor.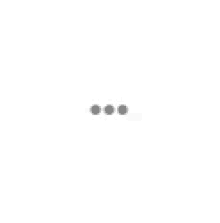 6) Chak De India - 2007
 In search of winning back his lost honor and dignity, a disgraced former player Shahrukh Khan turns into a coach for the Indian Women's hockey team. And thus begins one of SRK's most celebrated performances.  Even today when someone talks about the film, SRK's 'Sattar Minute speech' is what plays in our mind on a repeat mode.
7) Iqbal - 2005
Iqbal is the story of a deaf and dumb son of a farmer who succeeds in making it to the Indian team under the guidance of an alcoholic ex-player. Nagesh Kukunoor directs this heartwarming  underdog-coming-up-trumps tale with tenderness and conviction. Little wonder then that it's a cult classic now. 
8) Lagaan - 2001
Aamir Khan and his bunch of losers vs the colonisers. Period.  'Lagaan' was made with an never-heard-of budget of 250 Million Rupees and was the third Indian movie to get nominated for an Academy Award for the Best Foreign Language Film.
9) Jo Jeeta Wohi Sikandar - 1992
A face-off between a rich brat and a poor guy for winning the same girl may sound a little cliche but JJWS worked it and how. The film featuring Aamir Khan and Deepak Tijori  lead roles has achieved cult status in the past 25 years. The climactic cycling sequence is most definitely one of the most well-executed race sequences in Indian cinema. Even though the plot had certain similarities to the 1979 American movie Breaking Away, it inspired remakes in Bengali, Telugu and Tamil.
10) Hip Hip Hurray - 1984
This movie was the directed by Prakash Jha and screenplay was written by Gulzar. The story revolves around a computer engineer who fills in as a temporary sports instructor and stand strong against all odds to steer the school football team to victory. There's also a sub-plot about his love affair with one of the staff members.