Move over Mannat and Antilia, there's a new luxury dream house on the block! 
Telengana Chief Minister K Chandrasekhara Rao alias KCR has just moved into his newly finished 9-acre house in Hyderabad's Begumpet. The CM performed a 'griha pravesh' (house-warming ceremony) early on Thursday morning, along with his wife and others.
And it's loaded with features. Here's what you should know: 
Why the new home? 
KCR allegedly built his magnum opus since his old home and office quarters, which are right behind the new house, were not vaastu compliant, which many believe brings bad luck and poor health. 
KCR is well known for his belief in vastu. 
Other reports also claim that the main reason for constructing new quarters was because the old one did not have adequate parking or other facilities to hold meetings involving large numbers of people. 
The high security given to the new residence has attracted attention. According to a report in Times of India, the CM had been advised to increase security by state intelligence forces. 
KCR is already a high-security VIP , who travels in 'mine-proof' cars with an entourage of security personnel at all times. 
Opposition slams KCR
Opposition leader Mohammad Ali Shabbir (of Telangana Legislative Council), said that in constructing the new house, the CM had committed a 'morally incorrect' and 'insensitive act' since he had not yet fulfilled his electoral promise of building double bedroom houses for the poor, News 18 reported.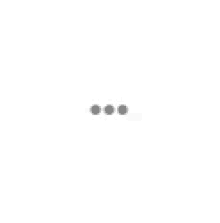 Opposition leader Ravula Chandrasekhar Reddy had earlier told New Indian Express: 
"The CM is behaving like Nero by doing things as per his whims for a luxurious lifestyle at a time when people in the state are facing hardships." 
(Nero is the fabled Roman Emperor, blamed for whiling haway time in trivialities as Rome burnt) 
Opposition has also targeted KCR for exorbitant spending, blaming him for using up taxpayer's money to fund his  superstitious, vastu-driven dream-home project. 
The initial cost of the construction, which had been projected at Rs 35 crores, has exceeded Rs 50 crores. The yet to be completed secretariat, which is rumored to be the CM's new official camp, is expected to take expenses beyond the Rs 150 crore mark. 
According to security sources, the expenses incurred on security were important to ensure the safety of the CM, who enjoys Z Plus security status,  and hence the 'extra money' spent on security shall not be a 'waste.' 
Feature Image Source: PTI/Twitter/@ndtv