Two friends from Ahmedabad - Deep Shah and Parth Trivedi - were vacationing in Bhutan last week when, on the day of their return, they got a rude shock.
They were supposed to walk into India through the border and board a train to Kolkata on Friday (April 15). This border is in southern Bhutan's Phuntsholing and is the official entry into the country.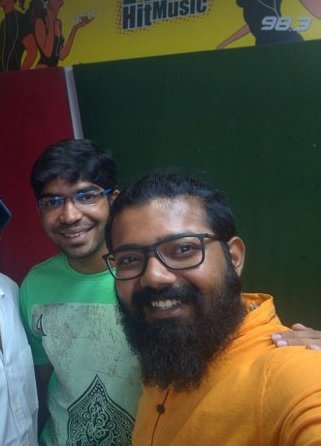 However, the two friends - both 23 - got to know that the border had been closed because of the the assembly elections in West Bengal And Assam. The just had two options - to either shell out Rs 12,000 per person for the direct flight to India or spend extra to stay in Bhutan for two more days, as per a report in Ahmedabad Mirror.
The two, instead, did what perhaps every tech-savvy distressed Indian overseas does - tweeted to Sushma Swaraj
@SushmaSwaraj @MEAIndia @MEAQuery :- In bhutan. heard border gate is sealed due 2 elections, can we enter India 2morrow?

— Deep Shah (@deepshah31) April 15, 2016
Shah went on to tweet it out everyone from General VK Singh to Suresh Prabhu, and even Mamata Banerjee. Their hashtag #stuckinBhutan began to trend.
(1/1) @smritiirani @sureshpprabhu I know its an affair of foreign ministry department, but please help these guys..

#stuckinbhutan— Whimsical Pirate (@shuchi0210) April 15, 2016
@SushmaSwaraj please help these guys they are stuck in Bhutan #stuckinBhutan #Parth #Deep https://t.co/lAoVigruGt

— Ronak Bhatt (@ronakvbhatt07) April 15, 2016
However, there was no immediate response from the ministry. Shah tweeted again, this time to Shashi Tharoor
@ShashiTharoor :- sir, no 1 from current government is responding, u r the only hope. Pls help. #stuckinbhutan

— Deep Shah (@deepshah31) April 15, 2016
...Who promptly tagged Swaraj and appealed for help on behalf of the two youth
Attn @SushmaSwaraj this young Indian says he's #stuckinBhutan bcos border gates closed due to elections in Bengal? https://t.co/VaqvW4hqPG

— Shashi Tharoor (@ShashiTharoor) April 15, 2016
Such a senior political chipping in helped and, within hours, the duo heard from Seema Suraksha Bal (SSB)
@deepshah31 Where exactly are you right now and what is your contact number. Saw your tweet to @ShashiTharoor #stuckinbhutan

— Sashastra Seema Bal (@DGSSB) April 15, 2016
Next afternoon, the two walked into India.
Trivedi told Ahmedabad Mirror that they - along with other stranded Indians - were greeted at the border gate by the superintendent of police from both countries.
@ShashiTharoor @DGSSB @renukamishra67 :- I along with my friend @parthlyright have safely crossed border. Thanks:) pic.twitter.com/A6movP0HjD

— Deep Shah (@deepshah31) April 16, 2016
"There is nothing better that the happiness you feel when you can walk back into your country," Shah told Mirror.
Feature image source: Facebook/Indian Police Service