The Union Budget is scheduled for Wednesday and in keeping with tradition the Economic Survey was released today. 
So what did the Economic Survey say that matters? We break it down for you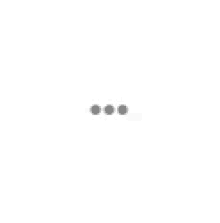 And this is despite the demonetisation of Rs 500 and Rs 1000 notes in November 2016
Demonetisation effect
Don't cheer too much for demonetisation though because the growth rate could have been higher. Demonetisation is expected to have knocked off 0.25 per cent to 0.5 per cent of GDP growth. 
Demonetisation might also affect supplies of certain agricultural products like sugar, milk, potatoes and onions. 
But the Economic Survey claims demonetisation move will be beneficial in the long run. 
The survey says the demonetisation will result in: 
The survey also says the process of remonetisation will eliminate the cash crunch in the economy by April 2017. 
Make in India will still take some time to take effect
While the industrial sector is expected to grow by 5.2 per cent, the service sector might see a boost of 8.9 per cent in 2016-17, the survey said. 
GST will also be good, once it comes
The survey says GST will :
Everything that's supposed to get to the poor still isn't reaching them, but it's getting better
The redistribution by the government is far from efficient in targeting the poor, the survey noted.  
However, it noted that over the past two years, the government has made considerable progress towards reducing subsidies, especially related to petroleum products.
Tells the Finance Minister to let the people keep their money
The survey proposes a cut in Income Tax rates and real estate stamp duties. Everyone will be hoping Arun Jaitley listens to this proposal. 
(With inputs from PTI)
(Feature image source: Reuters)