After the powerful cyclone hit the coastal parts of Tamil Nadu on December 13, Chennai is now gradually limping back to normalcy. Power outages, water woes and mobile and internet connectivity issues continue to plague the city even as people battle cash crunch amid the recently introduced currency ban. 
ScoopWhoop News spoke to some residents of Chennai to know how they and the city is dealing with the aftermath of Vardah.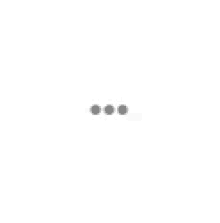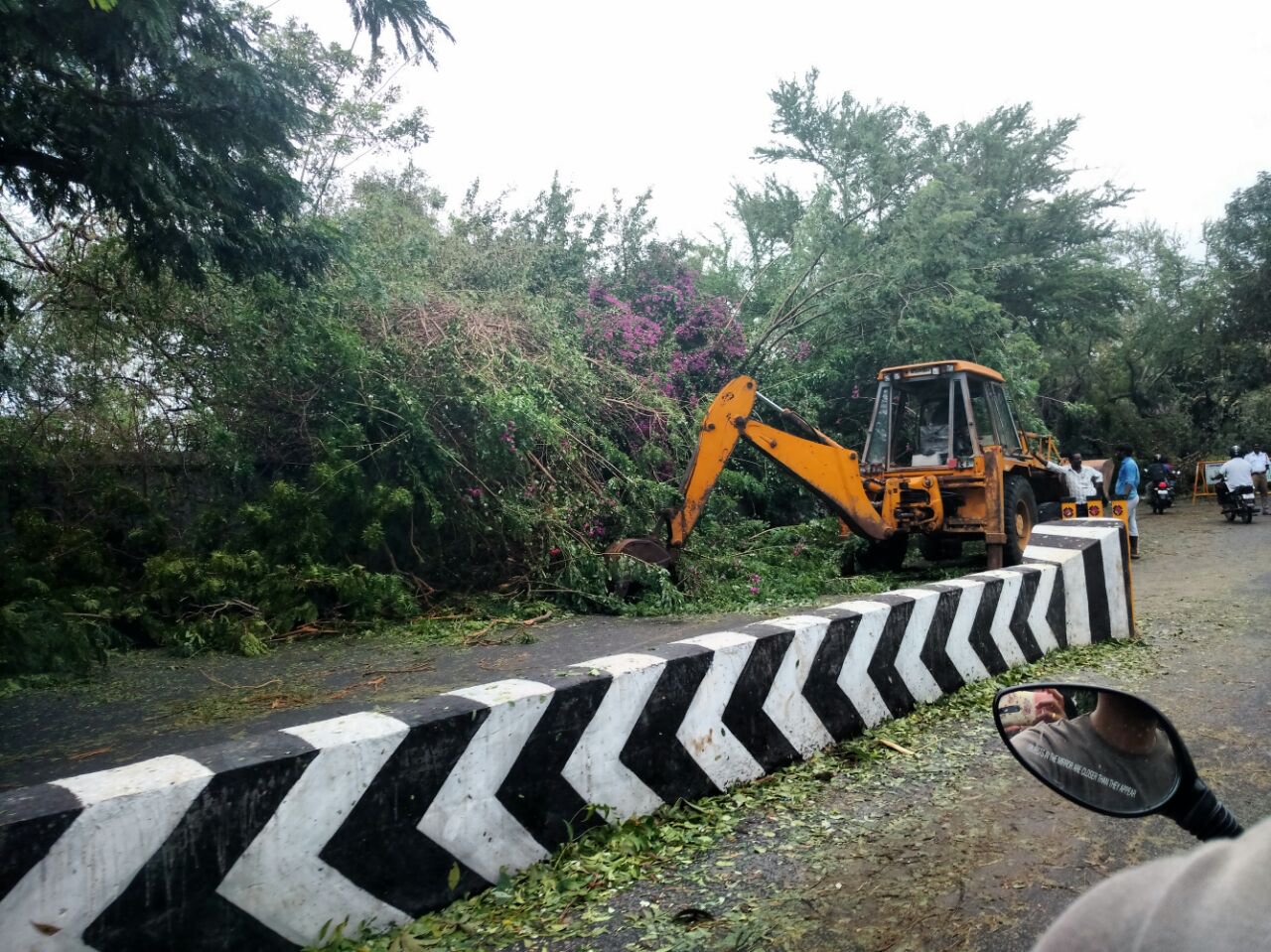 ' Power outages'
Seema Namboothiri, a housewife who stays in Velachery said that the power supply has been very irregular in her part of town since the cyclone hit the city. 
"Some mobile networks are working but some aren't. The good thing is that landline connections weren't affected," she said.
She added that it caused a lot of destruction and damage. 
"Many billboards were broken and trees got uprooted. Even my car got damaged as water went inside the engine. Moreover, stones also fell on it thus breaking the windows,"  she said.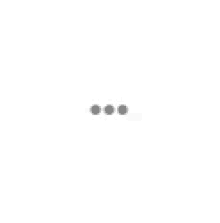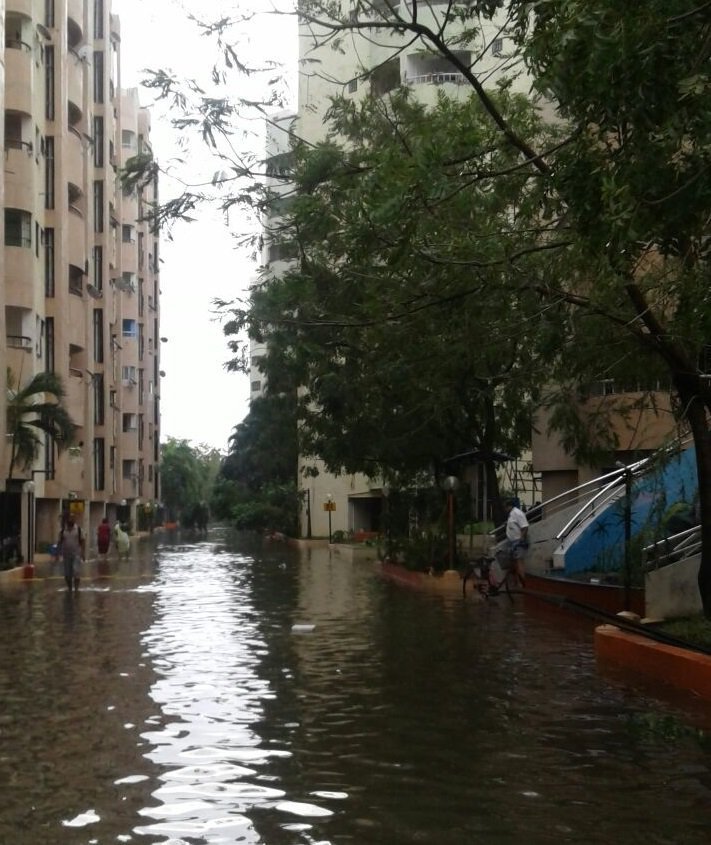 'Mobile networks not working properly'
Ravi Pathak, an M Tech student living in Tambaram also said that mobile networks haven't been working properly which has made it difficult to get in touch with others. He, however, added that things have now normalised.
"We are hopeful that things will be fine by Saturday."
Total disaster thanks to demonetisation
Abhinav Sharma who works at IIT Madras said that the cyclone Vardah combined with demonetisation issues has been a 'total disaster'
"Due to poor internet connectivity, many of the restaurants and petrol pumps have stopped accepting payments through cash. I drove 60 km outside the city just to have a good meal at a restaurant," he said.
"At some places in the city, I witnessed ATM queues which were 500 metres long".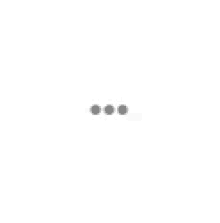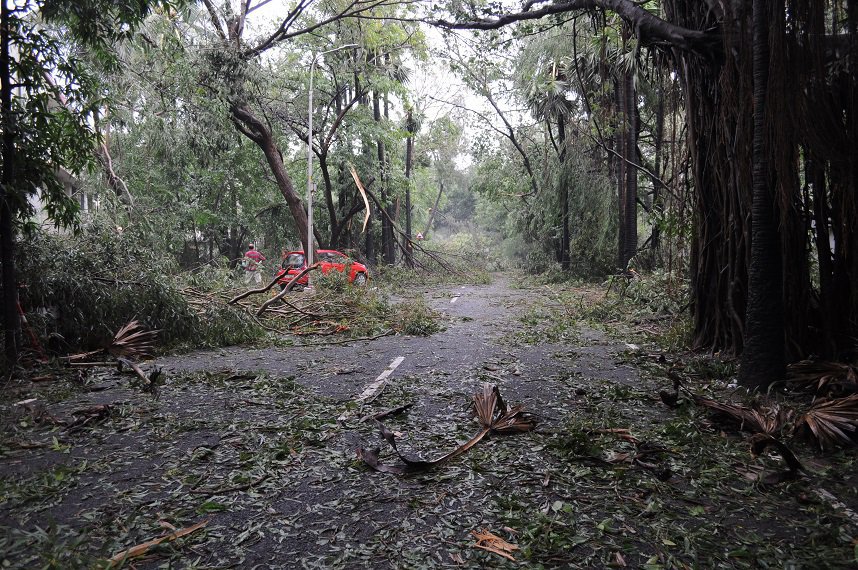 Scarcity of essential items
Nivaedha Mohan, a World Bank official who lives in Thiruvanmiyur explained how the cyclone has caused a scarcity of daily essential utilities like clean water, milk and bread.
 "Hundreds of people have been queueing in front of water tanks as water pumps aren't working due to recurrent power outages," she said.
"Mobile connectivity has been hit after an Airtel tower fell down. The officials are saying it will take at least three days to fix it," Mohan said. 
However, she had some words of praise for government officials who are managing the situation.
"I must salute officials from electricity board and fire department who have been working round the clock to tackle the situation," she said.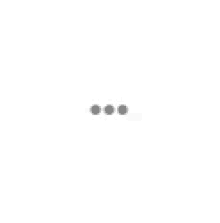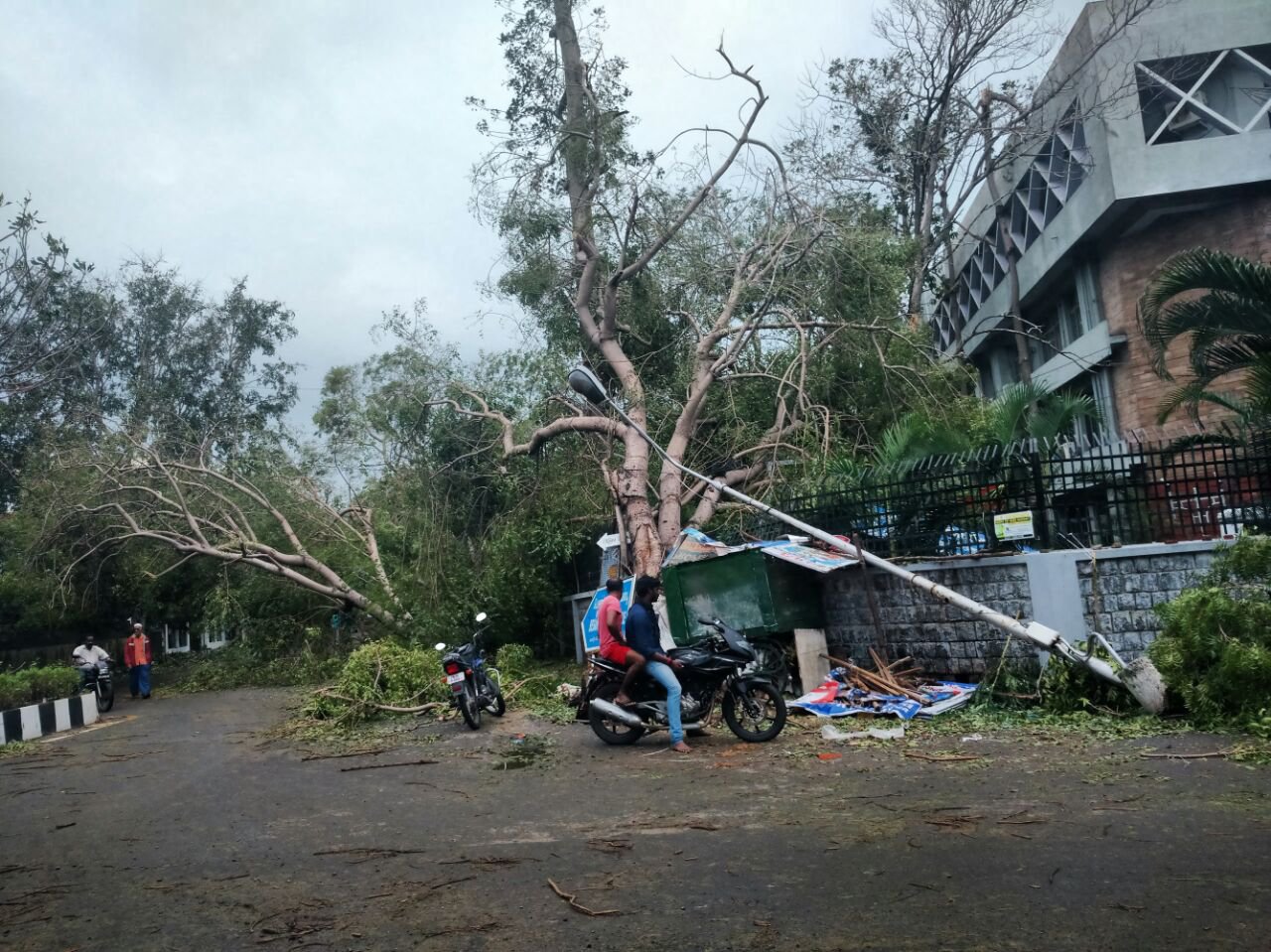 Arjun Sukumaran, a writer who lives in R.A. Puram locality, was out of Chennai when the cyclone struck. 
"I came to Chennai last night only. There have been recurring power cuts but overall the situation is normal," he said.
"The mobile networks have been patchy. The wi-fi internet connection at my home isn't working. But thankfully, there are no water woes as of now"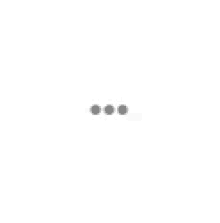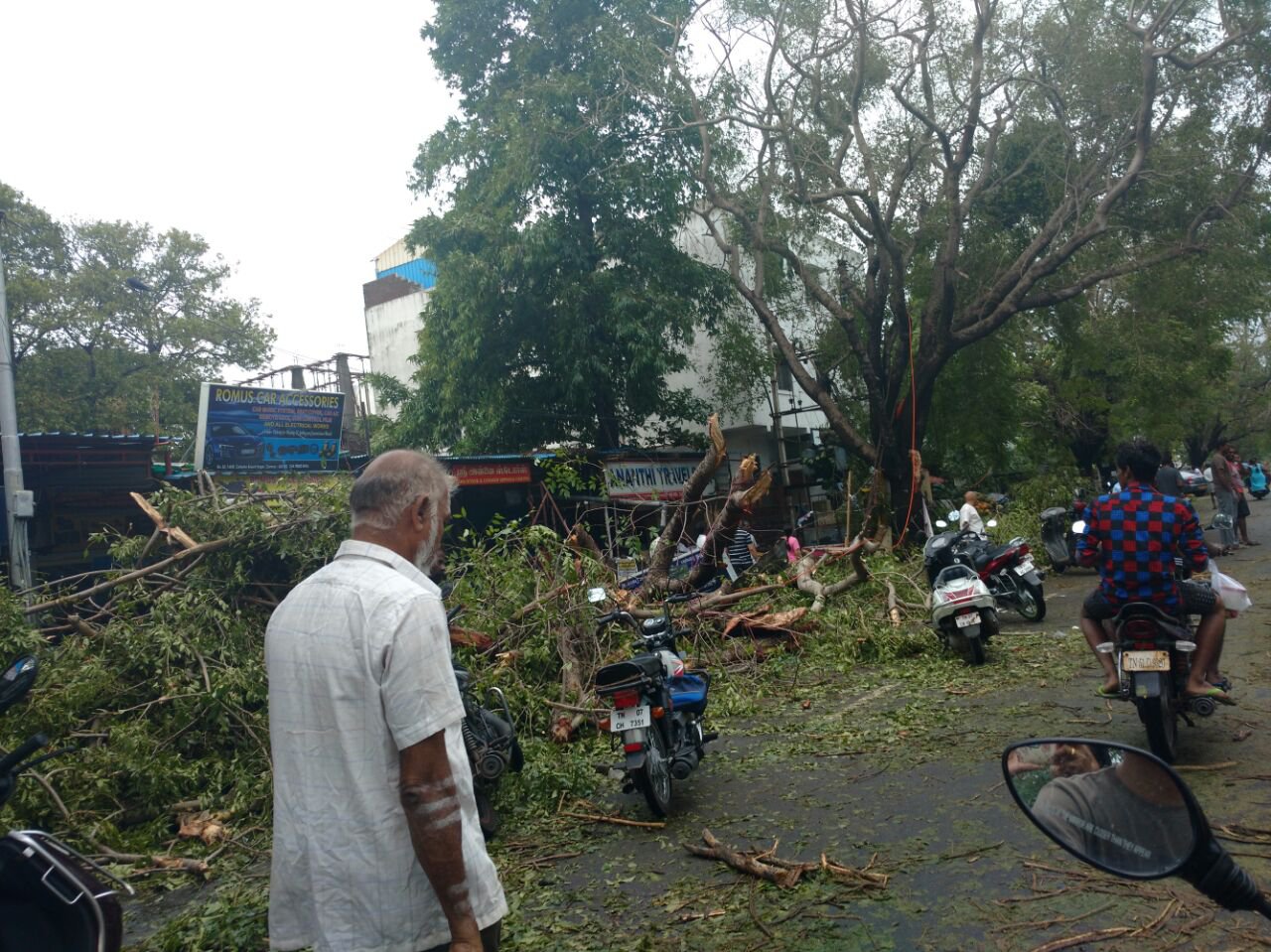 'They clearly underestimated it'
Tarun Joseph, an MBA aspirant who lives in Santhom near Mylapore said that many trees were uprooted in his area.
"Trees in old areas of the city were uprooted because they were planted ages ago. The mobile networks are still getting disrupted and only BSNL landline is working properly."
"It is clear that the city underestimated the power of the cyclone. No one knew that it could cause such a damage."
(Feature image source: Nivaedha Mohan) 
(With inputs from PTI)