Even after two years of a proposal to install CCTV cameras in 3,575 buses of DTC (Delhi Transport Corporation) by Delhi government, no funds have been allocated towards the project yet.
While the Delhi government is busy boasting about their achievements through public advertisements, only 200 buses have been equipped with the cameras till date as a part of the pilot project. 
The project was aimed at making the buses safer for women to commute, reports The Times of India.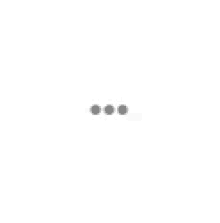 "The project was to cost Rs 103 crore at the time the proposal had been submitted, which was in November 2014," said a senior government official to the newspaper.
An amount worth Rs 3.91 crore allotted for the pilot project of CCTVs in 200 buses was approved in 2014. DTC also proposed that the funds be released from the Nirbhaya fund, but no amount has been received yet.
Also, DTC has not received the last installment of central assistance of Rs 24.21 crore for 1,500 low floor buses, according to a CAG audit, the TOI report adds.
Wi-Fi, common travel card for DTC buses and Delhi Metro, premium buses and e-ticketing machines on buses were some other services that the AAP government had planned at the beginning of the year.