As test events start this week for the 2018 Winter Olympics, host Pyeongchang is facing the uncomfortable truth that it's a place not many people have heard of.
When it comes to name-recognition, the isolated South Korean ski resort remains resolutely off-piste -- and can also be confused with the North Korean capital, Pyongyang.
Promotional efforts aren't being helped by news reports linking Pyeongchang to the snowballing corruption scandal engulfing South Korea's President Park Geun-Hye.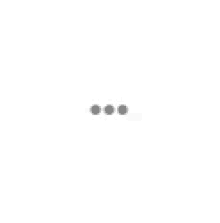 But organisers hope Pyeongchang's profile will rise as it embarks on a five-month progamme of test events starting with a snowboard World Cup competition this week.
Alpine skiing and figure skating are also among 26 competitions to be held at Olympic venues before the end of April, a hectic and challenging schedule for the hosts.
"The biggest challenge at the moment is how to promote the Games over the world, because this is a small place," the head of the IOC Coordination Commission on Pyeongchang, Gunilla Lindberg, said last month.
"It's not Rio de Janeiro and it's not London," Lindberg said.
It's also quite remote.
Arrivals at South Korea's main Incheon international airport face a 250-kilometer (155 miles) journey to the other side of the peninsula -- a three-and-a-half-hour trip by car.
Pyeongchang not Pyongyang
Because of limited space in Pyeongchang, many athletes and spectators will stay in Gangneung, which is hosting the ice skating events.
The launch of ticket sales has been postponed until February, a year before the Games start, with organisers hoping for a recognition bounce from the busy winter schedule.
"Maybe it could be a bit easier if Pyeongchang was as well known as Seoul or Vancouver, but it's not a major factor," said You Jihyun, a spokesperson for the organising committee.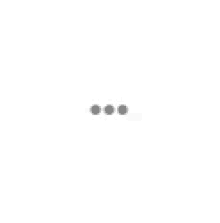 "The test events will be key in bringing the international winter sports fans' attention to Pyeongchang," You told AFP.
Organisers will also be hoping that no visitors make the same mistake as the Kenyan delegate to a UN conference held in Pyeongchang in 2014, who mistakenly flew to Pyongyang.
Landing without a valid visa, he was interrogated for five hours by North Korean customs officials and fined $500.
To help people differentiate, provincial authorities have "re-branded" the resort as PyeongChang, with an upper-case "C".
The IOC picked Pyeongchang as the Games host in 2011, favouring it over Munich in Germany and the French Alpine town of Annecy.
Another key date for the organisers will come in January, when the US National Hockey League decides whether to shut down to allow players to compete in Pyeongchang.
NHL players have been a staple of the Winter Olympics since 1998 at Nagano, with the league taking a two-week mid-season break to let the world's best players compete for Olympic gold.
Their absence would be a major blow to the prestige of the Games.
Feature image source: Reuters