Recently, two Muslim women were attacked by a group of cow vigilantes at Mandsaur Railway station in Madhya Pradesh on the suspicion of carrying beef (cow meat). Despite repeated assurances by the women that the meat was buffalo's, the attackers, allegedly at the behest of Bajrang Dal publicly thrashed them in the presence of police officials who stood there as mute spectators.
Here's the video:
However, what is even more disturbing is the way the case was handled even after it was proved in the laboratory that the meat was not beef. 
On Thursday, after the two victims, Salma Mevati (35) and Shamim Akthar Hussain (30), were thrashed by cow vigilantes, a medical examination found that it was buffalo's meat. The same was confirmed by none other than the Home Minister of the Madhya Pradesh, Bhupinder Singh. 
But the two got bail in the evening only after they submitted a personal bond of Rs 25,000 each. They were booked under sections of Prevention of Cruelty to Animals Act-1960 for illegal transportation of buffalo meat for which they could face imprisonment up to three years.
And here is the case of Govind Rao Chouhan, Dilip Devda, Swadesh Chanal and Vikas Ahir, the alleged attackers who assaulted the women even without any verification. They were later booked under penal code Sections 323 (voluntarily causing hurt), 341 (wrongful restraint) and 34 (common intention).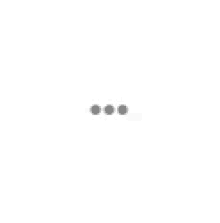 The attackers don't have much to lose in this case as Section 323 carries the minimum punishment of a Rs 1,000 fine, and Section 341 of a Rs 500 fine while Section 34 brings no separate punishment and merely tries to ensure uniform sentences for all the accused. The maximum punishments under Sections 323 and 341 are, respectively, a year and a month in jail, reports the Telegraph.
The Bajrang Dal leaders have denied their involvement in the whole issue. But violence in the name of cow vigilantism has been on its rise in the recent times be it the Una flogging or Dadri lynching case.
A day after the Mandsaur incident, Union Minister Thawar Chand Gehlot said that 'social organisations' can tackle cow slaughter cases if they can get it 'verified'.
(With inputs from PTI)
(Feature image source: Twitter| Saroj Singh ABP)