The Telangana government has issued a high alert and is conducting an emergency vaccination drive after a strain of polio virus was found in the sewage water from Hyderabad. 
The wild polio virus strain was found in the lab tests conducted on samples of sewage water collected at Amberpet, Rajeshwar Tiwari, Principal Secretary (Health), said.
The virus was found in the checks conducted as part of the monitoring system put in place after polio was eradicated in the country in 2011.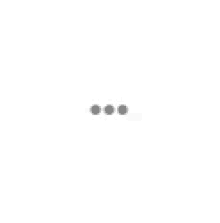 In light of the finding, the state government is organising a special campaign against polio in which injectible polio vaccines will be administered. 
"The government decided to conduct a special campaign against polio here and in parts of Ranga Reddy district from June 20 to June 26," Tiwari said. The campaign will target children in the age group of six weeks to three years.
A Times of India report said that that the state government had sounded a 'global emergency' and has airlifted two lakh doses of the polio vaccine from Geneva to give to children. 
This strain of polio has previously been found in samples taken in Bihar, Gujarat, UP and even Delhi. An expert was quoted as saying in the report that the strain found in the sewage was not usually found and was not part of the vaccine administered to children. 
with inputs from PTI