All of a sudden, wanderlust has suddenly become the word on everyone's mouth, or at least on their social media profiles. Everyone wants to travel and explore the world. And when we're not traveling, we're all either talking about it or scrolling through images of those who are. Then there's Bollywood that's almost always, film after film, endorsing travel as the solution to all of life's problems. No wonder we're all dying to travel, right?
But for all of you who're busy planning that trip to Corsica or thinking about taking part in the Tomatina festival in Spain, ever thought of how much it would cost?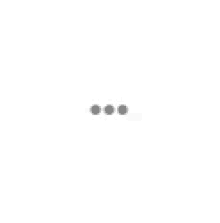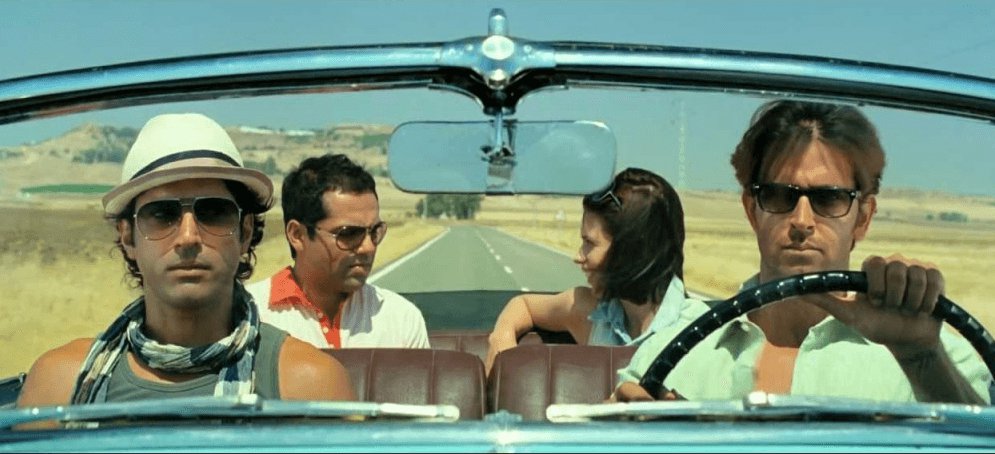 The cast of Zindagi Na Milegi Dobara may have had the producers shelling out money for them and Ranbir-Deepika too may have used their producers' money but you and I have to pay for it all by ourselves. Yes, such is life.
So, before you start dreaming about taking the Spanish siesta, it's advisable that you take into account the following numbers. 
Here's how much it'll cost you (approximately) if you plan to travel just like in the Bollywood movies. 
Obviously, these costs don't include the money you'll be spending on food and drinks!
Tamasha
Firstly, there isn't any direct flight to Corsica. So, you fly via Paris, adding to your airfare.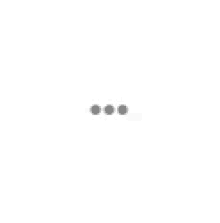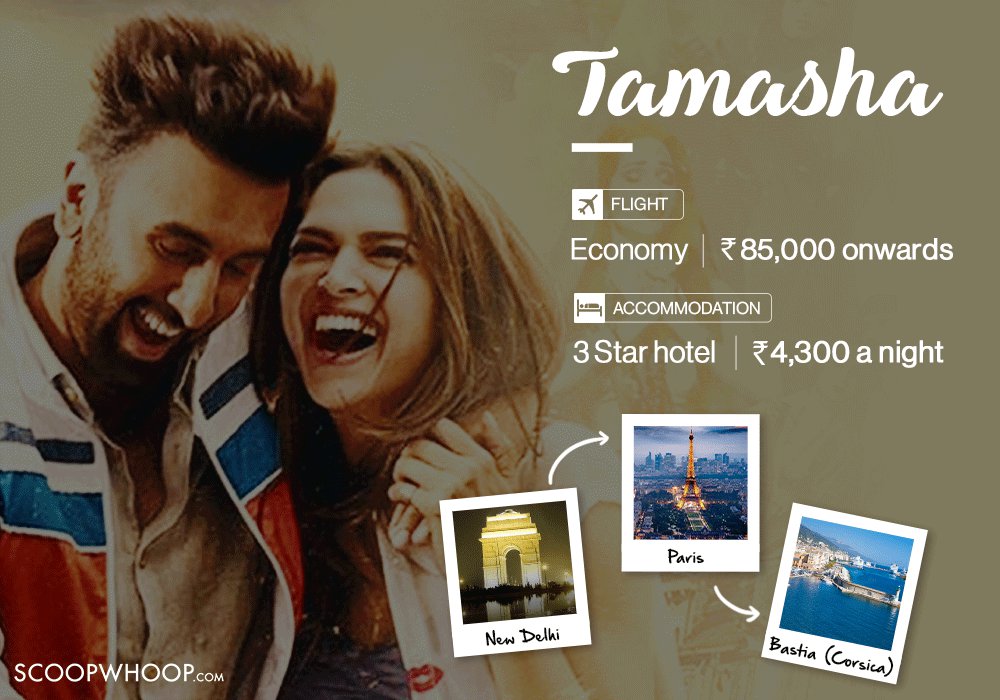 Dil Dhadakne Do
You fly to Izmir (the nearest airport to Kusadasi) via Istanbul (no direct flights here either) and then rent a car to get to Kusadasi (the cruise starts from here). All this even before you've even get onto the ship! 
BTW, all these costs are for one person alone. Now, imagine taking 20-25 guests with you like the Mehras? No wonder Anil Kapoor was on anxiety pills!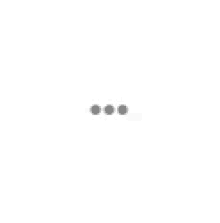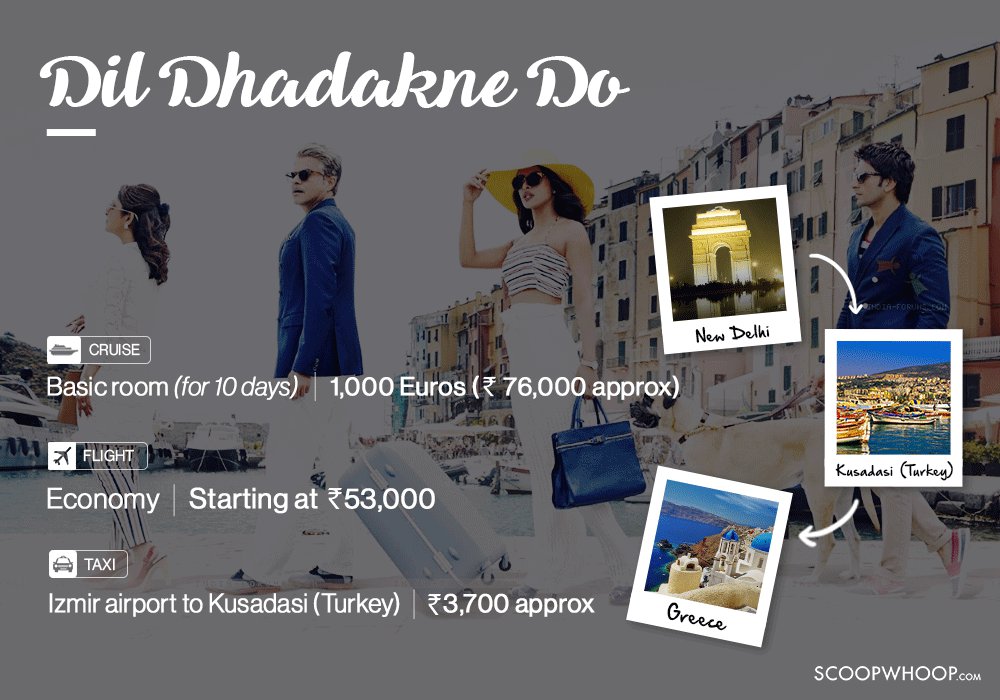 Queen
Clearly, Rani's single-honeymoon didn't come that cheap!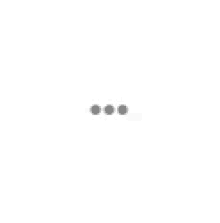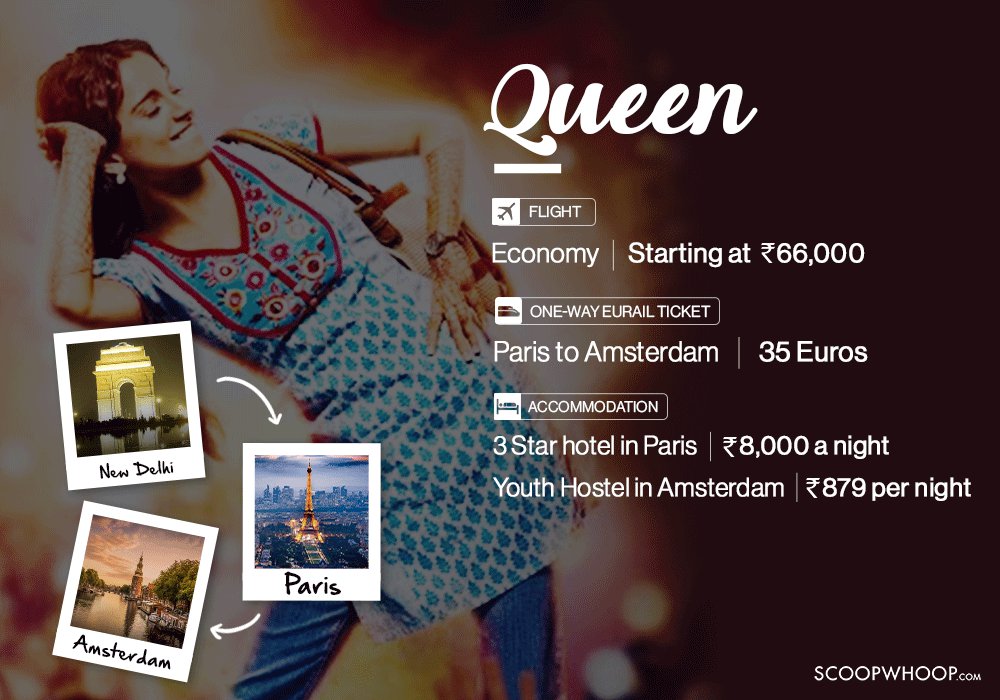 Zindagi Na Milegi Dobara
First, you land in Barcelona. Then, you rent a SUV before ditching that for a gorgeous, vintage car. Don't let Arjun, Kabir & Imran fool you - these are expensive modes of transport!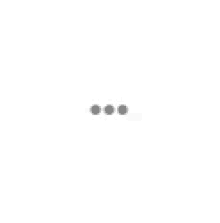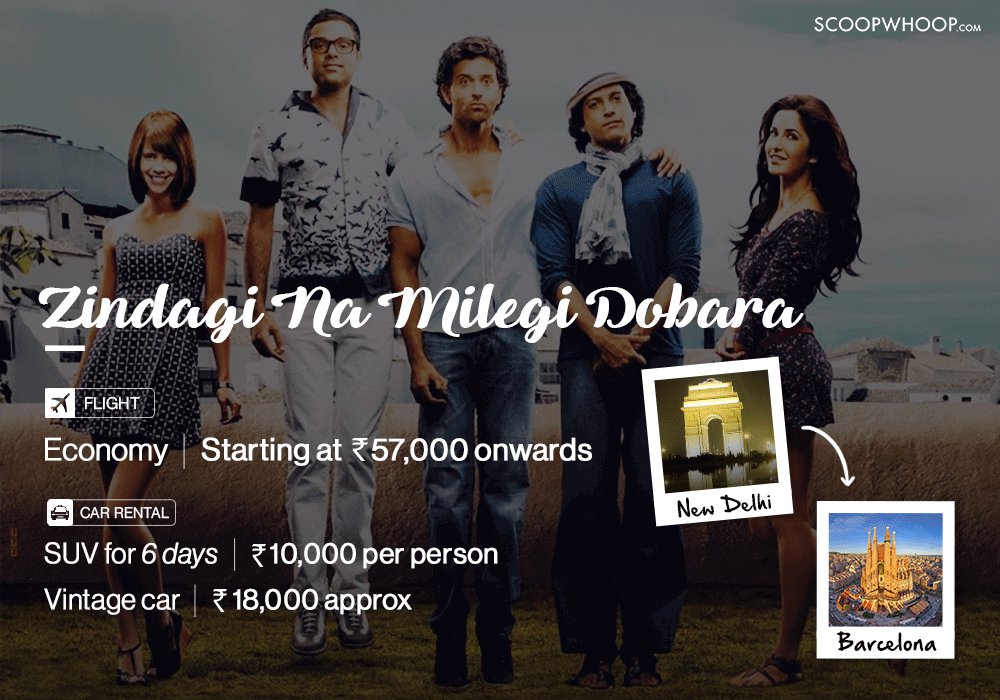 Did you forget about the luxury villa they stayed at in Costa Brava? The hotels in Seville & Pamplona? And of course, there's the cost for deep-sea diving and skydiving too. Phew!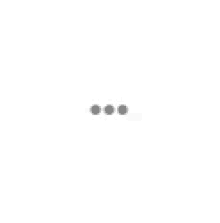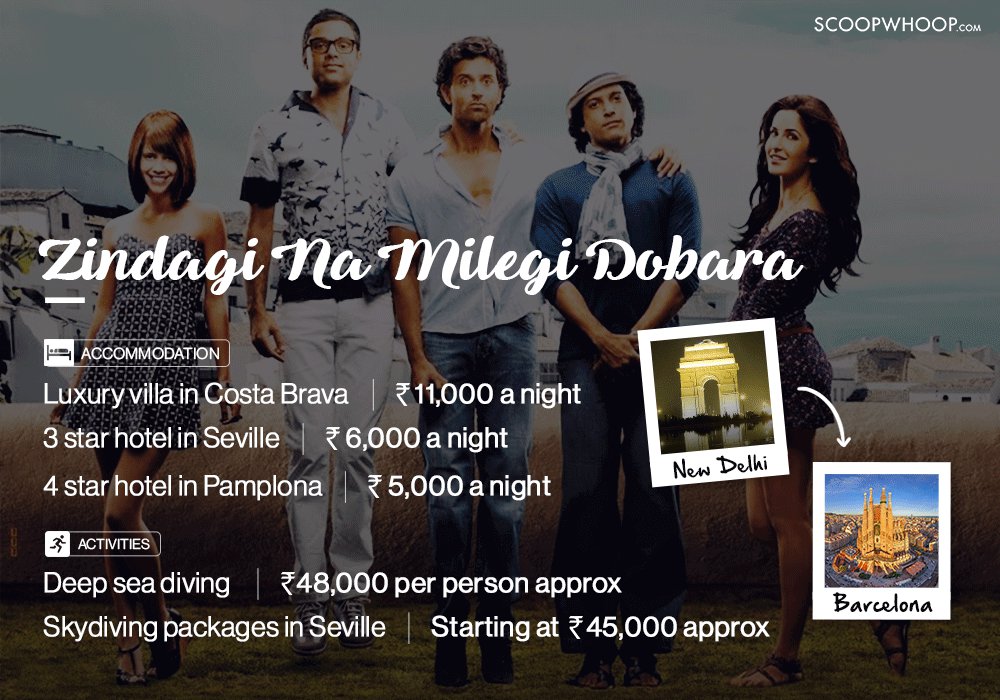 Yeh Jawaani Hai Deewani
Frankly, this could probably be the most affordable of the lot!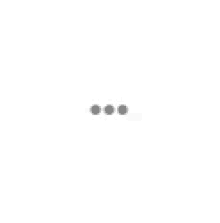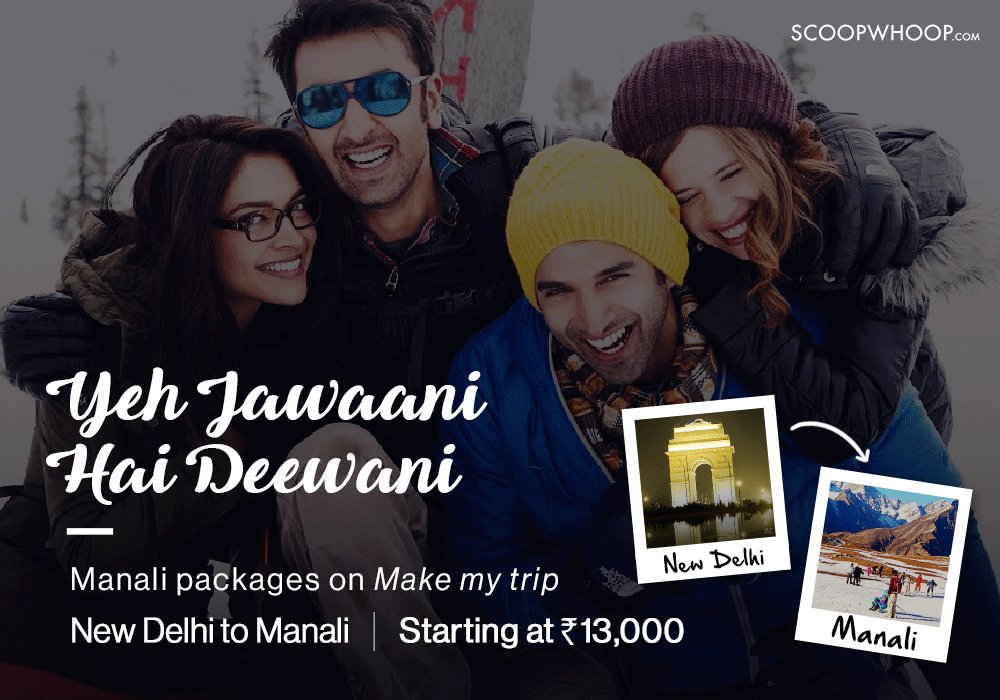 Whoever started this whole 'travel like there's no tomorrow' thing, clearly never had to pay bills!
*planning a Bandra to Malad trip next*
Design credits: Utkarsh Tyagi