A day after media reported that the Kangana-Hrithik police investigations had come to an end due to lack of evidence, Hrithik's spokesperson has issued a statement denying the reports by calling them 'false'.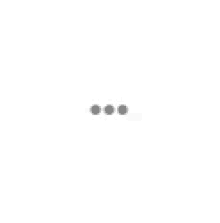 The statement from Hrithik's side, published by Pinkvilla reads, 
"Media reports which suggest that the investigation into the Hrithik-Kangana emails is closed, are totally false. A section of the media in connivance with Ms Ranaut's lawyer have sought to disseminate this false information. The investigation in fact continues and Mr Saxena (Joint Commissioner of Police, Crime) has informed Mahesh Jethmalani, Senior Counsel, advising Mr Roshan that 'the case is not yet closed. Investigation is still going on. It is categorically asserted that there is unimpeachable evidence to suggest that there was no relationship of any kind between Mr Roshan and Ms Ranaut and that Ms Ranaut persistently hounded Mr. Roshan on emails with the intention to entice him into a relationship."
A day earlier, Sanjay Saxena, joint commissioner of Mumbai Police had given a statement to Mumbai Mirror saying, "We have been unable to find anything on the mail ID as the server is located in the US. Now, it is very difficult to ascertain who was using the account. Still, we will try to conclude (the case) from the available evidence."
When Scoopwhoop contacted Saxena, he confirmed on a text saying, "The case is not closed yet. Investigations are still on."
Looks like there is no closure yet on this very public spat between the two actors.