After it was reported that the Indian Council for Cultural Relations was one of the main sponsors of Pakistan's Karachi Literature Festival, the cultural body has now denied the claims. The autonomous organisation of Indian government has clarified that it didn't sponsor the event and only bought air tickets of Indian authors who visited Karachi to attend the festival.
"We have not sponsored the KLF. We have a very limited role. We only bought air tickets for four Indian authors and we did so at the recommendation of our High Commission in Islamabad," Amarendra Khatua Director General of ICCR told PTI.
The event was held at Karachi in Pakistan between February 10-12. Four Indian authors including well-known writer Urvashi Butalia attended it.
Salman bro at the Karachi Literature Festival premiering his short music film on the late great Junaid Jamshed..@sufisal pic.twitter.com/1BqEtZrvyB

— Awan 👍karachiking✌ (@Awan80Mukhtar) February 13, 2017
A report by The Times of India had earlier stated that ICCR, for the first time, is sponsoring the event held in Pakistan. "We are working to increase India's cultural footprint across the world under the leadership of PM Narendra Modi, including in Pakistan," Khatua had then said.
The announcement soon snowballed into a controversy with Congress spokesperson Manish Tewari hitting out at the NDA government for pursuing a policy towards Pakistan which is "not coherent and cogent".
A controversy erupted on Monday over ICCR sponsoring air tickets of four Indian authors to attend the Karachi Literature Festival (KLF) amidst frosty Indo-Pak ties even as the cultural body maintained that it did so at the recommendation of the Indian High Commission in Islamabad.
Oh yes! Finally at Karachi Literature Festival 2017 #KhiLF pic.twitter.com/btiwrJOZJu

— Fida Wassan (@Fida_Wassan) February 12, 2017
Four Indian authors, including well-known writer Urvashi Butalia, attended the KLF which was held between February 10-12 in Pakistan.
Criticising the ICCR action, the Congress leader noted that no one has said that people-to-people contact should not be there. Over the past 30 months, "the pendulum has swung from 'no talks till terror abates' to 'talking about terror' and finally establishing the contact by using a surreptitious cultural facade," he added.
Interestingly, ICCR's sponsorship of the authors comes weeks after Pakistan declined an invitation to attend South Asian Speakers' Summit, which is being hosted by India on February 18-19 in Indore.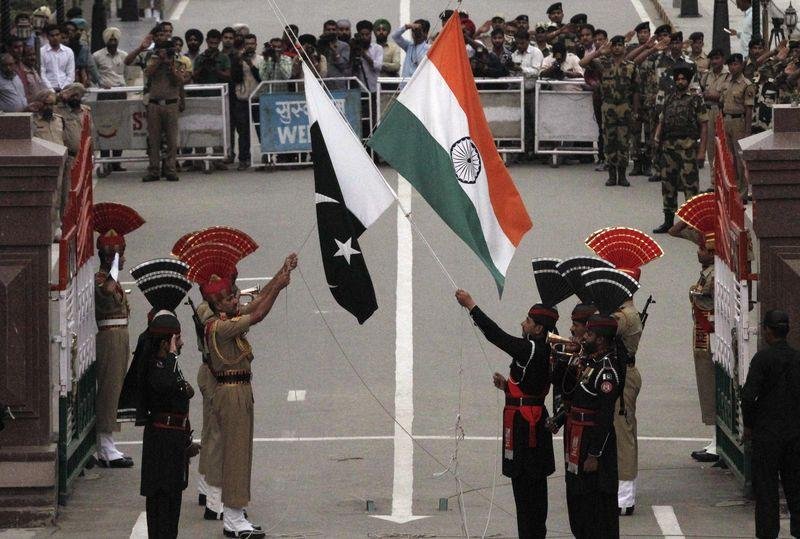 The Summit is being organised by Indian Parliament and Inter-Parliamentary Union (IPU). Downplaying the ICCR action, officials in Delhi referred to External Affairs Minister Sushma Swaraj's remarks in Parliament last week that India wishes to have good neighbourly relations with Pakistan.
"The governments of India and Pakistan remained in touch through bilateral diplomatic channels, including for addressing all urgent humanitarian and other matters concerning people-to-people ties," Swaraj had said in Lok Sabha.
She had also noted that the talks envisaged between Indo-Pak foreign secretaries to decide the modalities of the Composite Bilateral Dialogue, agreed during her visit to Islamabad in December 2015, could not take place due to the terrorist attack on Pathankot airbase in January 2016 and other attacks last year emanating from Pakistan.
(With inputs from PTI)
(Feature image source: AFP)