The Indian movie industry is one of the largest in the world. Given the different kinds of dialects, regions and cultures in the country, it isn't surprising that we have a massive number of movies releasing every year, including those in Hindi, Bengali, Marathi, Malayalam, Telugu and Tamil. Yes, Bollywood isn't the only movie industry in India and rightfully so! 
They say that in India, dialects change after every 48 kilometres. Amidst such variety and diversity, it naturally gets difficult to rate and rank the movies that India makes. Movies also differ on the basis of content, category and genres, making the task at hand a tough one. But IMDB took upon this task and on the basis of a public poll, came up with a list of 250 Top Rated Indian Movies.
Before you go through the list, here are a few interesting pointers we picked up! 
1.  Hindi movies dominate but rightfully so? 
Without a doubt, the list is heavily studded with Hindi movies. Yes, Bollywood movies have the maximum audience but does it also signify quality? The list contains Hindi (70), Tamil (13), Telugu (5), Bengali (5), Malayalam (4) and Kannada (3) movies in total. It's sad how various other film industries including Punjabi and Marathi haven't made it to the list. Clearly, we all need to catch up with some great cinema that's being made outside of Bollywood too.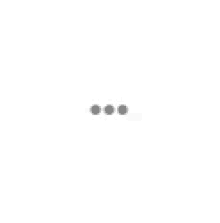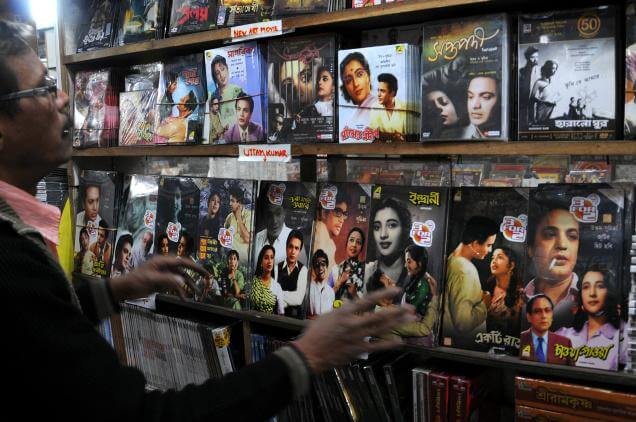 2. For a country that seems obsessed with romantic movies, the genre features pretty late in the list.
Forget the top ten, the first full-blown romantic film on the list doesn't feature till #21. The top 10 comprises majorly of drama and comedy films. The film that features on #21 is Guru Dutt's Pyaasa, which is also not the typical fairytale romance that Indians and especially Bollywood proudly endorses. Surprising, isn't it?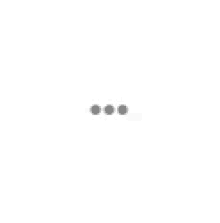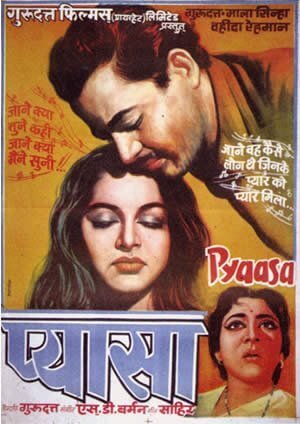 3. Not superstars but content is indeed the real king! 
To explain this better, we'd like to give you an example. Rajinikanth is undoubtedly the biggest star we have in India today. And you'll be surprised to know that the first time a Rajini movie features on the list is at #18. Same is the case with King Khan as his Chak De! India only comes in at #22. Clearly, while these stars may have God-like status, we're also loving the other actors around.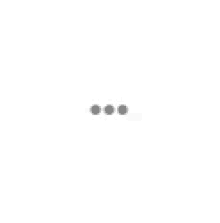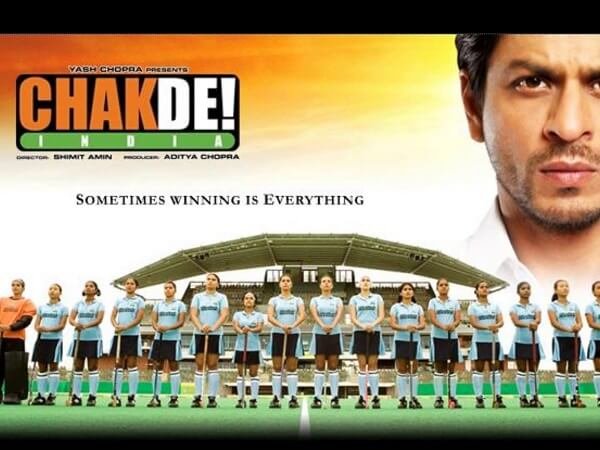 4. Rajesh Khanna was anything but mediocre
A story that celebrates life like none other, Anand is number 1 on this list. This movie goes beyond the whole paradigm of fiction and connects to each one of us at a very personal level. Off late, Naseeruddin Shah's comment on the late Khanna created quite a controversy on Twitter, and before he could even judge the intensity of the situation, Twitterati stood up against Naseer Saab. Rajesh Khanna was India's first superstar and there is no denying that Anand was one of his greatest (if not the best) performances on celluloid. But the surprising bit is that no other Rajesh Khanna movie features in the entire list! This is keeping in mind his phenomenal performances in movies like Haathi Mere Saathi, Namak Haraam, Kati Patang etc. Surprised much?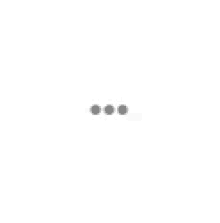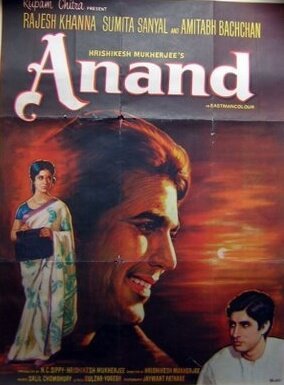 5. Anbe Sivan, Nayakan and Drishyam are the only non-Hindi films in the Top 10
We have already established that the list is a little biased towards regional cinema. But 2 Tamil movies Anbe Sivan and Nayakan feature at #2 and #3 respectively. There is Drishyam (Malayalam) at #4, and for all those who've seen it either in Hindi or Malayalam, know exactly how the movie keeps you on the edge of your seat. 
But we believe there could've been a range of regional films in the Top 10 too. Movies like Satyajit Ray's Agantuk (Bengali) , Fandry (Marathi), Punjab 1984 (Punjabi) etc. deserved to be a part of this list, if not be in the Top 10.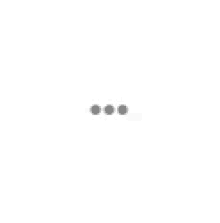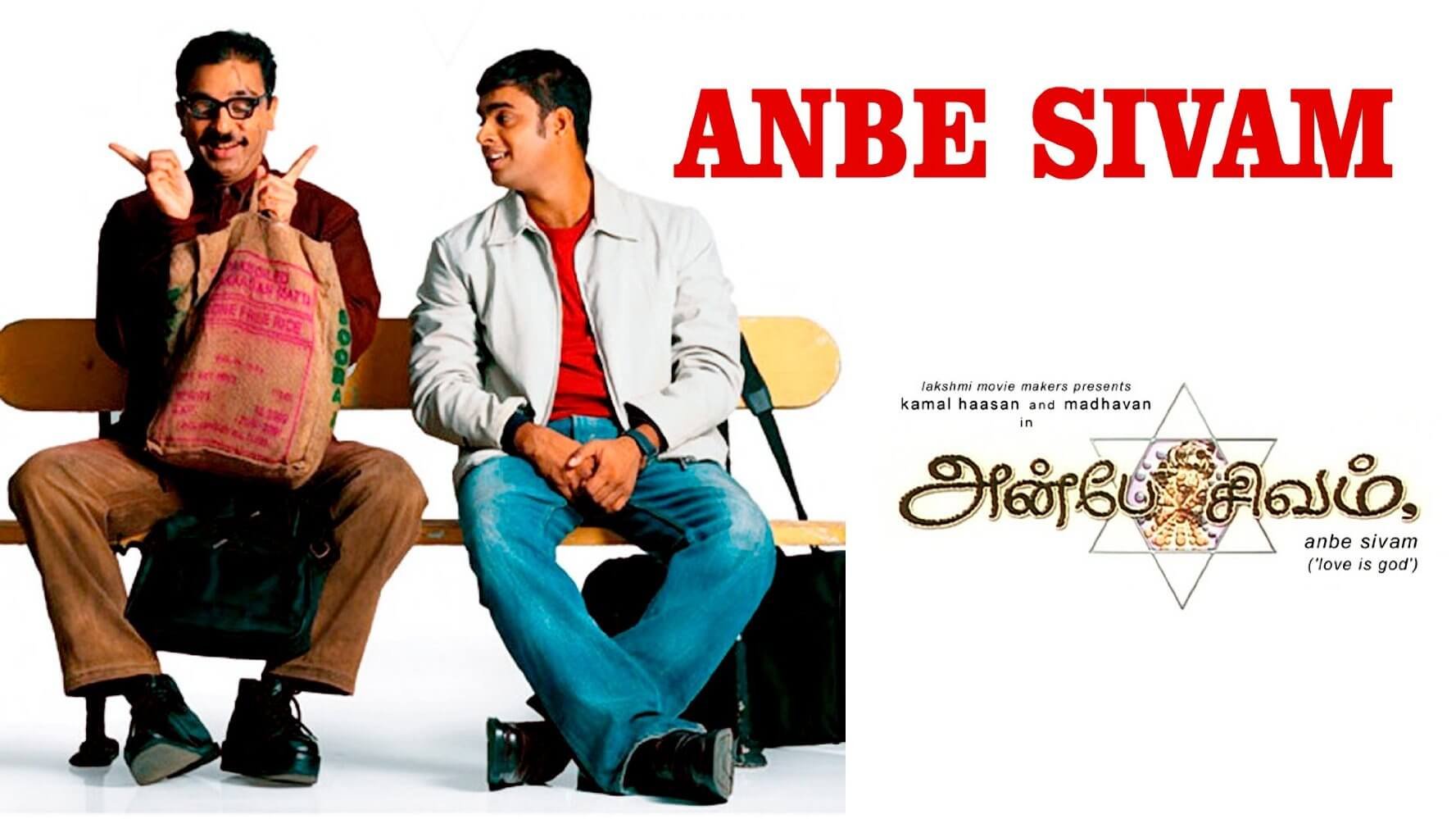 6. Women are slowly taking over and slayin' it!
Off late, Indian cinema has seen a range of movies with strong female characters in the lead role. Although the first time such a movie features on the list is at #29, the superbly entertaining Queen, the trend is persistent till the end. A whole number of female-driven films have made it to the list and that's a positive. Films such as Kahaani, Masaan, Dor, Neerja, English Vinglish, Ek Hasina Thi, Highway, Piku, Mardaani, Page 3, Parineeta and No One Killed Jessica prove that the Indian audience is finally opening up to receiving women-centric movies with much gusto.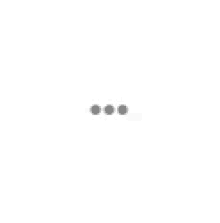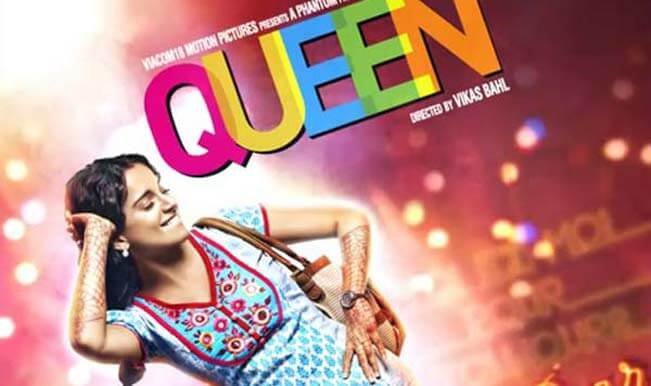 7. Mughal-e-Azam at #36 & Mother India at #86. Wait, WHAT?
Considered as the 2 strongest pillars in the history of Indian cinema, Mughal-e-Azam and Mother India's late entry in the list made us question the judgement of the voters. A movie like Company ranks above Mother India, and we are simply speechless!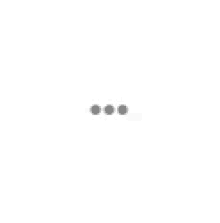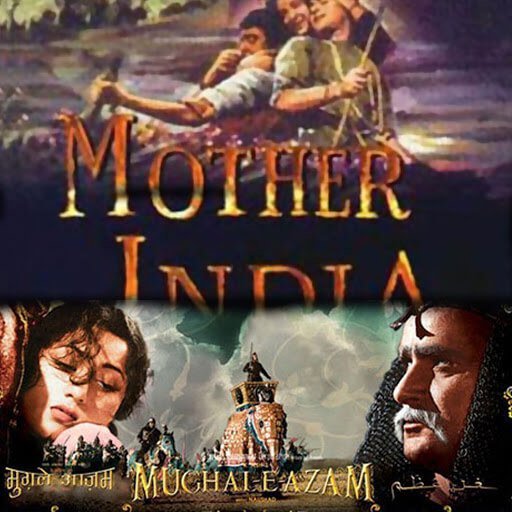 8. Films like Darr and Raanjhanaa are included in the list, which makes us question the Indian mentality
Shah Rukh Khan as Rahul in Darr and Dhanush as Kundan in Raanjhanaa were greatly appreciated for their performances as obsessive lovers, with stalkerish tendencies. This brings us to a valid concern, regarding the notion of obsessive (almost lethal) love as being the central theme of both these movies. This, along with the fact that both these movies landed up in the list as a result of a public poll, makes it very evident that people are appreciating such criminally-inclined notions of love. Honestly, this is plain creepy and demands a change in the way we think.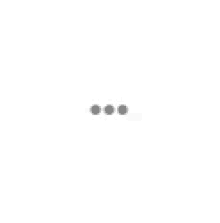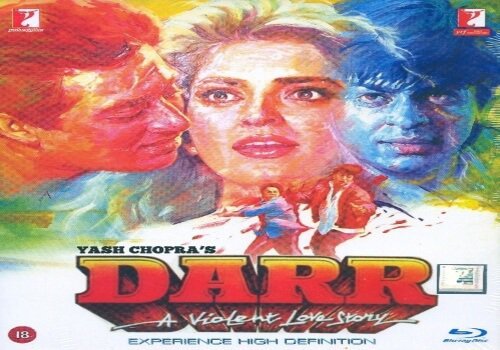 9. Before Bhai was Bhai, there was Andaz Apna Apna
The only Salman Khan movie that makes it to the top 10 is Andaz Apna Apna, which by the way also had Mr Perfectionist, Aamir Khan as the co-lead. Amar (Aamir) and Prem (Salman) gave us the bro code way back in 1994, in the most hilarious way possible. What is to be noticed here is that this movie came into being at a time when both, Salman and Aamir, were not who they are today. They were young actors trying to make a mark in the industry, like any other fresher. Andaz Apna Apna went to become a cult movie and finds great popularity with all the '90s kids. This was a movie that was a rare mix of a great storyline and wonderful performances, in a genre that is considered to be the toughest to crack.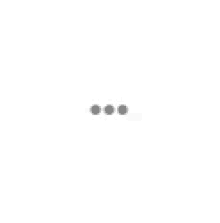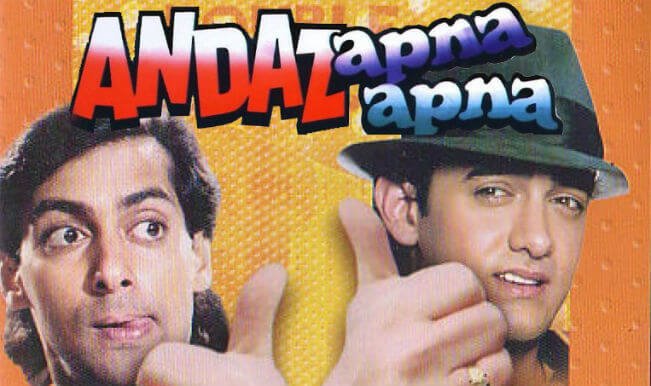 10. Gunda is in this list too!
To be honest, we were pretty shocked to see Gunda at #161, which by the way is above Hum Dil De Chuke Sanam and many other fine movies. If you haven't seen Gunda, you probably should because only then will you realize the shock intensity we just went through. 
The other minor shocks were the glorious Sholay not making it to the top 10 and the majestic Baahubali coming at #66. But then again, this is what we all voted for!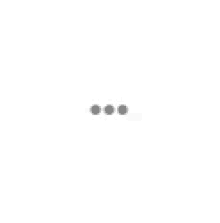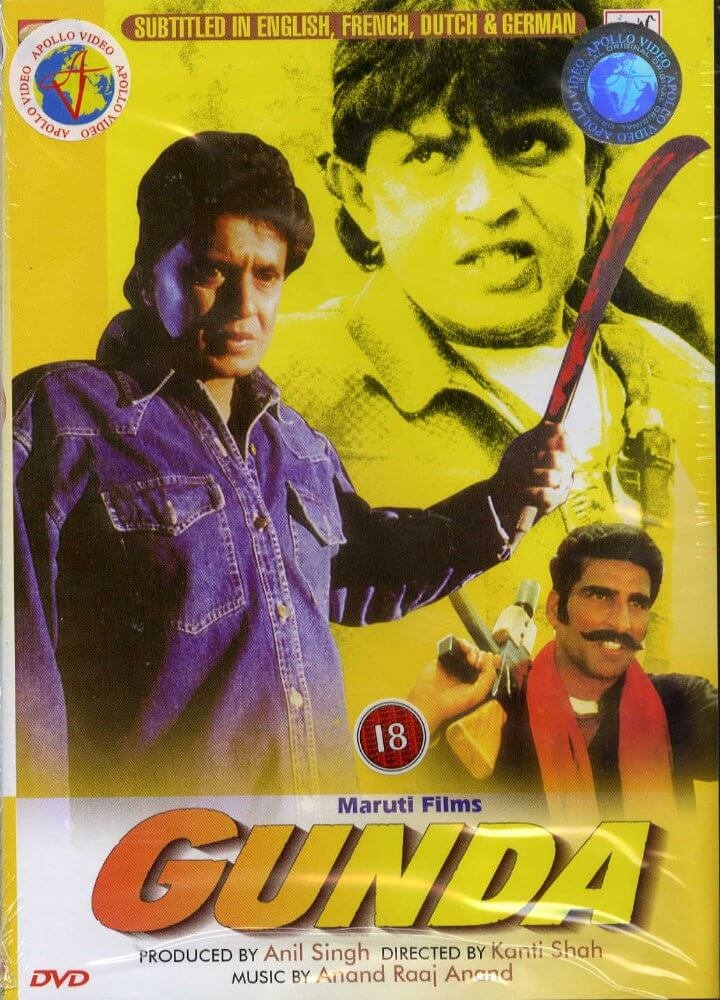 You can check out the entire list here and let us know what you think about it in the comments section below.
'Kyunki picture abhi baaki hai mere dost!'