The Income Tax Department has made a huge cash seizure worth Rs 30 lakh in new notes from the premises one of the highest-level officers in Tamil Nadu.
Continuing its crackdown on black money post demonetisation, the department recently searched 11 locations linked to Tamil Nadu Chief Secretary P Rama Mohana Rao, including his office and residence and his son's residence.
The department says it seized Rs 30 lakh in new currency and five kg gold.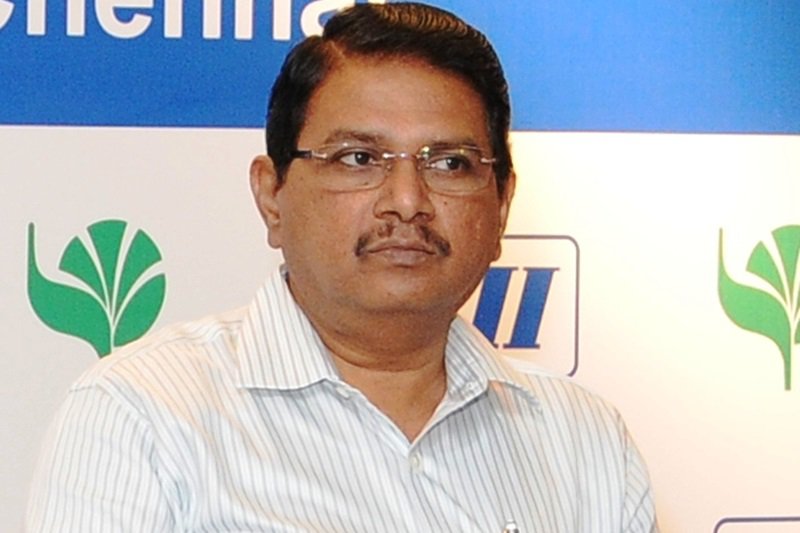 Rao, who was appointed as Chief Secretary, the highest bureaucratic position in the Tamil Nadu government, in June this year. Ironically, he was also the Vigilance Commissioner and the Commissioner for Administrative Reforms.
Here is all you need to know about the seizure:
The raid started in Rao's Anna Nagar residence in Chennai as a 100-member strong team from the IT department searched the house from 5.30 am.

IT officials then searched Rao's son, Vivek's residence in Thiruvanmiyur and also that of his daughter's in Manapakkam

The searches were also conducted on premises of Rao's relatives in Chittoor, Andhra Pradesh.

IT officials also searched Rao's official quarters in State Secretariat, in the afternoon. In fact, the office search was over 5 hours long.

Officials recovered 5 kg gold, Rs 30 lakh in in new Rs 2000 notes and documents containing details of undisclosed assets worth Rs 5 crores from the 11 locations it raided.

Most of the cash was seized from Rao's son and other relatives' houses, while several cell phones, sim cards and documents were found in Rao's Secretariat office.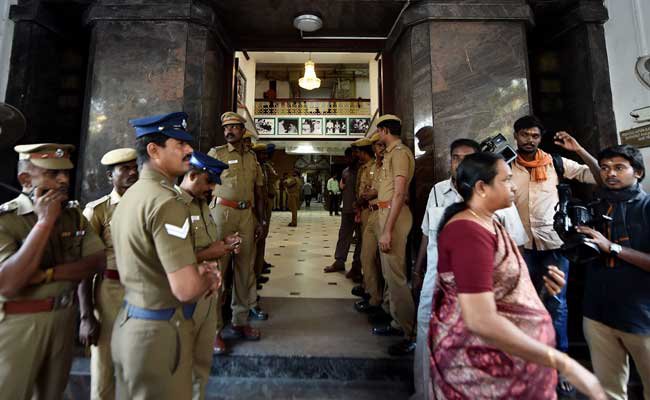 Rao's son Vivek also admitted to IT officials that he had Rs 5 crore in undisclosed income.
In order to keep the raid a secret, the IT department used paramilitary forces (CRPF) instead of state police for the raid.

The raids were conducted on the basis of documents that the IT Department had found earlier, according to which Rao and his son were receiving an undisclosed income of Rs 16-17 crores.

The documents were possibly recovered from an earlier IT raids conducted on the premises of mining Baron and Board member of Tirumala Tirupathi Devasthanam (TTD), Shekhar Reddy, which yielded Rs 135 crore cash (in old and new notes) and 177 kg gold.

LIVE | Instead of TN police, the IT took the assistance of CRPF during raids at Rama Rao's house. Express Photo. https://t.co/zaf9t2SqNq pic.twitter.com/fZ9xY7g3Jh

— New Indian Express (@NewIndianXpress) December 21, 2016
Reddy was removed from the TTD Board by the Andhra Pradesh government after IT action against him on December 9.

According to PTI, Rao was cooperating in the investigation, and that Vivek's statement has been recorded. Vivek allegedly had business dealings with Shekar Reddy.

Reddy and his aide Srinivasulu were arrested by CBI on Wednesday and produced before a special court which remanded them in judicial custody.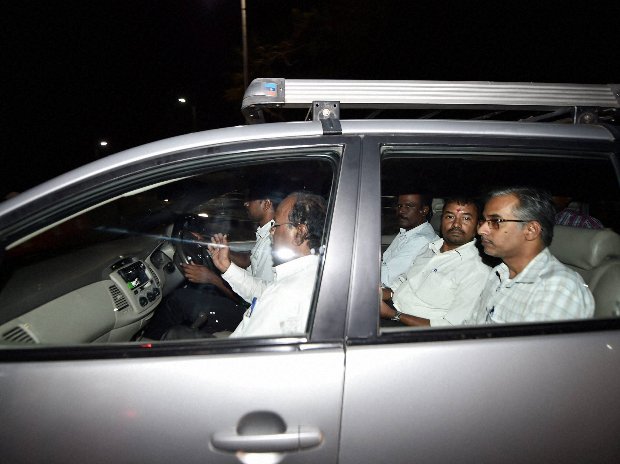 According to The Indian Express, the evidence which led to the raid was also connected to another Tamil Nadu government official, though IT officials have not yet disclosed the official's identity.

The Enforcement Directorate, the country's anti-money laundering agency, has also registered a complaint in this case after income tax authorities shared documents with it.

Both Reddy and Rao have been booked under the Prevention of Money Laundering Act (PMLA)

Rao has faced criticism from Opposition and from his own party, AIADMK. He has been removed as the Chief Secretary, and will be replaced. According to NDTV, Rao, who played an important part in the speedy appointment of O Panneerselvam as the new chief Minister after Jayalalithaa's recent demise.

According to a report in the Hindu, it was Rao, who along with the governor, was calling the shots within the party after former chief Jaya's hospitalisation in September.


(With inputs from PTI)
Feature Image Source: PTI