Iceland's footballers received a heroes welcome on returning home following their astonishing run to the Euro 2016 quarter-finals in France.
Their plane flew low over the capital Reykjavik before landing at Keflavik airport where the local fire services gave them a fire hose guard of honour with shooting water creating a rainbow.
Just do yourself a favour and watch this:
To the delight of the crowd, the heroes of the day sang the "huh" watched emotionally by Swedish coach Lars Lagerback who hailed a "team performance" and confided he felt "at home" whenever he was in Iceland.
Prime Minister Sigurdur Ingi Johannsson told the team in downtown Reykjavik, has fans waved flags and team jerseys, and children held aloft cards with their favourite players, to the resounding cheers of tens of thousands of supporters:
Fairy tales still exist! It's rare - if indeed this has ever happened - to unite us Icelanders as you did on the football pitch. You are a national treasure!
 Striker Kolbeinn Sigthorsson, who scored a consolation goal in the crushing 5-2 defeat to the hosts at the Stade de France on Sunday, said he was happy to be home.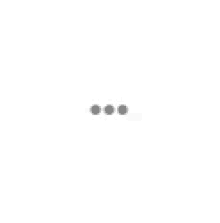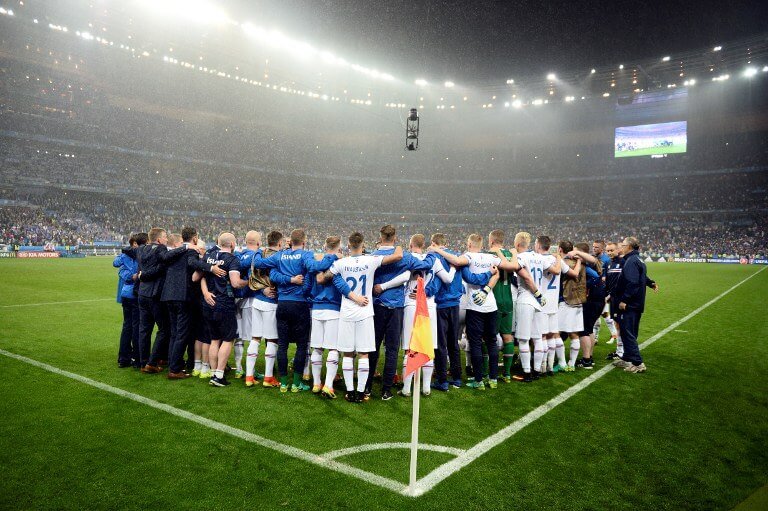 "It was a dream come true to get that support," he said of the estimated 30,000 fans -- some 10 percent of the population -- who followed the nation in France.
"We experienced something simply wonderful, it was a dream come true and we are proud to have brought such cheer to our country," he said, adding that the friendly behaviour of the fans had done the country proud.
Many present had also followed the team to France. "They react with pride even after defeat. They did not give up, they did not stop, they return as heroes," said August Ingi Kristjansson, a 23-year-old who was present in Stade de France on Sunday.
"I'm just so proud!" added Sverrir Gardarsson. "What will happen next? We will rule the world!"
Iceland drew with Hungary and Portugal, then beat Austria to book a last-16 place, where they then defeated England 2-1 to set up a quarter-final with France.
With AFP inputs