In a major drive to minimise air pollution, the Indian government is experimenting with a new initiative. After targeting autorickshaws, cars and buses for the CNG conversion, two-wheelers are the next in line.
A first-of-its-kind project to run motorcycles on Compressed Natural Gas (CNG) has just been launched on a pilot basis in the capital Delhi.
Minister of State for Petroleum and Natural Gas (Independent Charge) Dharmendra Pradhan, and Minister of State for Environment (Independent Charge) Prakash Javadekar launched the project at the CGO Complex CNG station at 2pm on Thursday.
Petroleum and Natural Gas Minister @dpradhanbjp launches pilot phase of CNG for Two Wheelers.#AIRPics: Suparna pic.twitter.com/5ZObK7KA39

— All India Radio News (@airnewsalerts) June 23, 2016
Different models of two-wheelers fitted with the CNG kits were unveiled at the event, which is being implemented by Indraprastha Gas Limited under the "Hawa Badlo" movement along with Gas Authority Limited (GAIL).
As of now, IGL has retrofitted CNG kits in 50 motorcycles for the pilot project. In addition, IGL has already set up 70 new CNG re-fuelling facilities in the last four months and another 20 would be ready soon to meet the growing demand.
With this project, the government is also trying to break the belief that two-wheelers are too small to carry bulky compressed natural gas.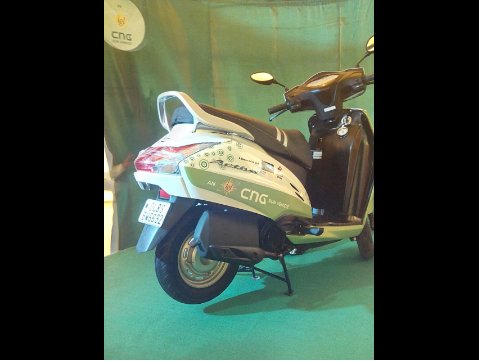 How will this scheme be a game-changer?
Considering that motorcycles are responsible for one third of vehicular pollution in Delhi, this project will considerably bring down the pollution levels.

The government has estimated that two-wheelers with CNG kit will emit 75 per cent less hydrocarbons than a petrol-powered two-wheeler.

It has also claimed a 20 per cent reduction in carbon monoxide (CO) emission.