India has set an ambitious target of achieving $2 billion worth of exports in defense products by the end of 2019 and is actively engaged in striking deals with countries like Vietnam, UAE and Mauritius to sell its indigenously developed weapons systems. 
As per The Times of India report, India is looking to sell its Akash surface-to-air missile systems to Vietnam and is currently engaged in negotiations with the country. The accelerated attempt at cranking up bilateral military ties with Vietnam is essentially India's way of striking back at China, that has consistently prevented New Delhi's bid to join the Nuclear suppliers group and get Jaish-e-Muhammed chief designated a terrorist by the UN. 
India and Vietnam share borders and large trade volumes with China and have repeatedly locked horns with Beijing, over the territorial disputes in the Himalayas and the South China Sea, respectively.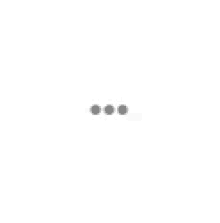 India is also in talks to sell BrahMos supersonic cruise missiles capable of hitting a target at 290 kms and Varunastra anti-submarine torpendoes to the country and will be training Vietnamese fighter pilots on its Sukhoi-30MKI fighter jets from this year. 
Sources said Vietnam is also keen on acquiring Akash missiles and is asking for the technology and joint production of the air defense system to be readily transferred. India, however, wants to take it slow. 
Sources said while it's easier to sell Akash since the missile system is 96% indigenous, the sale of BrahMos including the transfer of technology to Vietnam will be a relatively difficult process since the missiles are produced in India under a joint Indo-Russia venture. 60% of the import content for BrahMos still comes from Russia, reports TOI.
(Feature image source: PTI)