India Post has received payments bank licence from the Reserve Bank of India to start roll-out of banking operations commercially under the permit.
India Post celebrates pilot launch of #IndiaPostPaymentsBank in #Ranchi and #Raipur @arunjaitley @manojsinhabjp pic.twitter.com/6oBJBYEDd7

— India Post (@IndiaPostOffice) January 30, 2017
AP Singh has been appointed as interim MD and CEO of the India Post Payment Bank. He was Joint Secretary in the Department of Disinvestment and one of the member of founding team that launched Aadhaar.
So what is India Post Payments bank?
India Post Payments bank will allow people to open bank accounts.

The bank, which will not allow savings of over Rs 1 lakh in an account and is expected to cater to people without bank accounts like migrant labourers, small businesses and the informal sector.

What services will India Posts Payments bank provide?
India Posts Payments Bank once it starts can allow people to open bank accounts but they can't have more than Rs 1 lakh in them. The bank will give account holders interest on their savings just like regular banks.

The bank can make arrangements with another bank so that any person with more than Rs 1 lakh in an account can get a new account in the bigger bank.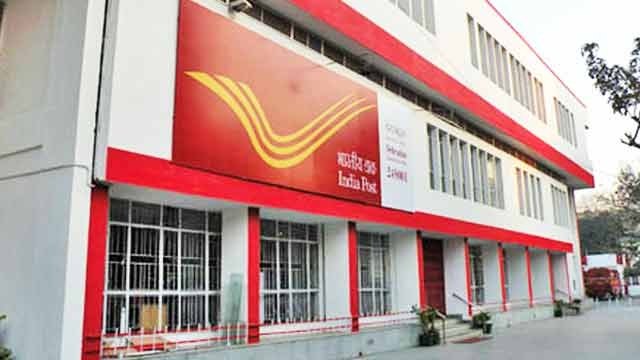 The India Post payments bank will also be able to issue ATM and debit cards.

It will allow account holders to pay utility bills from their bank accounts.

The bank will also be able to allow its account holders to get their money using ATMs or mobile banking. Account holders will also be allowed to withdraw money by swiping their ATM cards at shops/ establishments that have Point-of-Sale terminals and are part of the bank's network. So you can walk into stores and withdraw cash using a ATM card.

It will also be able to distribute financial services like mutual funds and insurance products for its customers if it ties up with a financial services company providing these products.

What can't it do?
It cannot give loans. It also can't issue credit cards.

It cannot take deposits from NRIs.

India Post Payments Bank is the third entity to receive payments bank permit after Bharti Airtel and Paytm. In 2015, RBI had granted 'in-principle' approval to 11 entities, including Department of Posts, to set up payments banks and proposed to give such licences 'on tap' basis in future.
Out of eight companies in fray - Airtel has launched its commercial operation across India with an investment of Rs 3,000 crore offering interest rate of 7.25 per cent on deposits, free money transfer from Airtel to Airtel numbers within Airtel Bank, money transfer to any bank account in the country.
Paytm, promoted by Vijay Shekhar Sharma and backed by Chinese e-commerce major Alibaba, plans to roll out payments bank within initial investment of about Rs 400 crore.
Others are — Aditya Birla Nuvo, Fino PayTech, National Securities Depository, Reliance Industries Ltd nd Vodafone m-pesa.
(With inputs from PTI)
(Feature image source: PTI)