The Committee to Protect Journalists (CPJ), a US-based NGO, has just announced its list of winners for the International Press Freedom Awards 2016, an annual competition held to honour their brave commitment towards the tenets of free press and journalism in the face of threat to property and life. 
While the CPJ has honoured journalists from conflict-ridden nations such as Turkey, Egypt, and El Salvador, journalist Malini Subramaniam has also been chosen for the honour from India. 
The award commemorates the journalists who risk their own freedom and and even their lives to report on critical news stories that might otherwise never see the light of day. These journalists do not just have to fight insurgency and violence, but in some cases, even state repression from their own governments, who might sometimes be at the perpetrators of or at least party to the crimes. 
Subramaniam, who is a freelance journalist and contributor to Scroll.in, has been chosen for the award for her reportage of alleged human rights violations by state security forces in the violence-ridden Maoist belts of Bastar region in Chhattisgarh.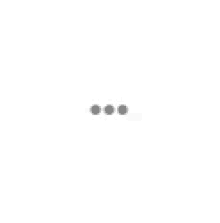 Subramaniam, who fled her home in Chhatisgarh this February after facing threats and harassment from authorities and locals for her work, spoke of Bastar's indigenous population in her acceptance speech during the Press Freedom Awards ceremony in New York, as reported by Scroll:
"The indigenous Adivasi community in Bastar are subjected to fake arrests, killings in fake encounters, forced surrenders and the most heinous of all crimes – rape and sexual assault of Adivasi women and girls by security forces. " 
She went on to blame the Indian government for its silence on the issue of the safety of journalists:
"Reporters have been arrested with trumped up charges and I was driven out of Bastar. And the government of India watched, doing nothing." 
She said the award was important as a message to the government that it is being watched, The Indian Express reported. 
The issue of the safety of journalists reporting from conflict zones in India recently came to notice after several cases of harassment were reported against journalists in Chattisgarh, notorious for its Maoist insurgency, custodial deaths, mob-justice politics and obscure security forces. However this is neither a new issue, nor one specific to Chhattisgarh.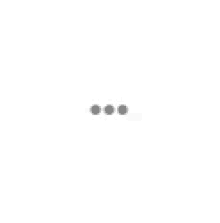 According to CPJ records, at least 27 journalists have died since 1992 in India while reporting from conflict-ridden areas. While the trend was more prevalent in small cities and semi-urban spaces earlier, a shift can be observed to more mainstream journalists from metropolitans receiving hate and threats from the public, thanks to social media. 
CPJ is a New York based independent, non-profit organisation that is dedicated to upholding and protecting the rights of journalists and free press across the world. 
Feature Image source: Twitter/@brianstelter