ICC's General Manager of cricket affairs Geoff Allardice today termed India coach Anil Kumble's role as "instrumental" in assessing the upgraded Decision Review System and his support proved to be pivotal in using the technology in the upcoming England series.
Kumble, in his capacity as chairman of ICC's Cricket Committee, had gone to MIT where the engineers worked on the upgraded technology of DRS, which largely helped him convince BCCI to come on board for the England series.
During a teleconference with the Indian media, Allardice said: "I know he's (Kumble) been part of the pre-committee for I think four years now, and one of the things that he was keen to do when he came on as chairman was to make sure that the technologies that were used as part of DRS were assessed independently and he's driven a lot of that project and it's taken awhile to get to the stage where we've got results of testing, etc.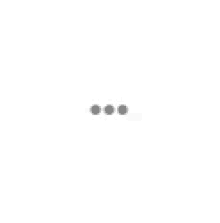 "But he (Kumble) has been very supportive of the project. He was also in the pre-committee meeting in May last year when the results when the majority of the tests were presented. He was aware of the pre committee's position, which was that they wanted a more consistent use of technology across international matches," Allardice stated.
"The fact that he was subsequently appointed as Indian coach; he obviously has that background going into his coaching position. He's been very instrumental in the process that we've taken with the assessment of technology and the approval process and new technologies and things like that; he's taken a methodical approach," Allardice elaborated how much Kumble contributed in the process.
BCCI has opposed DRS in principle as senior cricketers, including limited overs skipper Mahendra Singh Dhoni, found ball tracking technology not 'foolproof'.
Allardice said that the upgraded system has certainly convinced the BCCI to use it in Test series.
"I think it was an opportunity to talk to the BCCI about what some of those developments have been, and about how some of those developments have probably appeased some of the concerns they have had around performance of the technologies, particularly in the area of ball tracking.
"The two of note which you will have seen are the increased frame rate of the cameras, obviously puts more information into each calculation of a predicted path and produces a more accurate result, and the location of the point of impact now has the ultra edge or the sound based system helping them getting the right frame of impact.
"They are two improvements in the last couple of years that have certainly improved the performance of ball tracking since the BCCI originally took its position a few years ago," he said.
Feature image source: