Andy Murray and Novak Djokovic will slug it out for the world number one ranking in a high-stakes final at the ATP Tour Finals after completing their contrasting paths to the dramatic showdown.
Murray and Djokovic's unprecedented clash for pole position will end with one of the old rivals finishing the year on top of the world after the Scot shattered his rival's 122-week reign at number one earlier this month.
Fittingly, they will bring the curtain down on the ATP season with both the prestigious Tour Finals title and the top spot up for grabs in Sunday's final at London's O2 Arena.
After staging a superb fightback to defeat Milos Raonic 5-7, 7-6 (7/5), 7-6 (11/9) in Saturday's first semi-final, Murray is just one win away from capping a dream year in perfect fashion.
But Djokovic can say exactly the same after the defending champion thrashed Japan's Kei Nishikori 6-1, 6-1 in the other semi.
Crucially, Murray might be on his last legs after having to survive a three-hour 39-minute epic against Raonic that ranked as the longest match in Tour Finals history -- eclipsing the record mark set when Murray beat Nishikori in three hours and 20 minutes on Wednesday.
While Murray's body has been pushed to its limits this week, Djokovic has enjoyed smooth progress to the final and, unlike his opponent, the world number two will be well rested following his 67-minute demolition of Nishikori.
Murray, bidding to win the Tour Finals for the first time in his maiden final appearance, acknowledged he is feeling the strain of his gruelling run.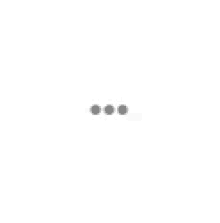 "It was obviously unbelievably tough. I played some great points and managed to get the break at the end," Murray said.
"This is one of the hardest matches I've played indoors. I didn't expect to play a long one with someone with a serve like Milos.
"I'm tired. I've played so much tennis over the last few months. I'll give it my best effort, the best of what I have.
Murray's 23rd successive victory set a new career-best for the 29-year-old, who has been in sublime form since becoming a father for the first time, but only a 24th would bring a fitting finale to the best year of his life.
Djokovic has been in a prolonged slump since winning the French Open for the first time in June, sparking rumours about his private life and questions about his recent involvement with a "spiritual guru".
But the decline is all relative and the 29-year-old has now won 22 of his last 23 matches at the Tour Finals, keeping him on course to win the tournament for a fifth successive year and record-equalling sixth time in total.
It all sets up a fascinating finale to the 2016 season on Sunday.