India defeated England by an innings and 36 runs to clinch the Test series 3-0 with one Test to go. Virat Kohli's phenomenal double century, R Ashwin's six-wicket haul in the final innings and James Anderson's jibe against Kohli's technique. The England bowler said that there wasn't enough in Indian pitches to expose Kohli's flaws and it did not sit well with vice-captain Ashwin, who later had a word with Anderson.
But Kohli asked Ashwin to let his cricket do the talking - in the end, it was the Indian side that had the last laugh.
Kohli on Anderson jibe
"I am no one or in no position to question someone else's technique or someone else's faults. They should understand it themselves and work on it. As international cricketers, it is their responsibility. So I am not going to sit here and play sarcastic mind games. I want to focus on good cricket and that is exactly what we have done."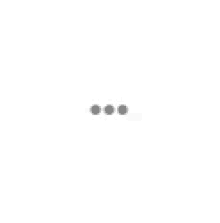 "It was the first time I was trying to calm things down at a time when he is (Anderson) involved. Ashwin was not pleased with whatever he had said in the press (yesterday). Ashwin told me on the ground, I had no clue about it. I was laughing about it, but Ashwin was not too impressed."
"He (Ashwin) let him know, not using bad words at all, I think he said he was pretty disappointed in what he said and it's important to accept defeat and things like that. You know how Ashwin is, to the point he can really strike you well without using bad words. That's exactly what happened. Later on, I told James these things happen and it's time to move on."
On how personal milestones don't matter anymore
"One thing that I really wanted the team to do was express themselves in Test matches and not think about personal performances. Because a lot of the times, you have an hour in the Test match where you can take the game away and you are still not willing to go for it because you are close to your milestone or things like that. These are the things that we have gotten out of our system completely. We just look at the situation and play and that is why we have been in winning positions more often than not,"
On the series win
"Out of the five series that we've won, this is the best by far, because of the quality of the opposition, and the kind of cricket that we've played. We're very proud of that, and for me as a captain, this is definitely on top."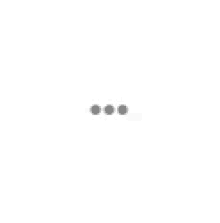 "I don't think it's been easy. We have been put under pressure many times. I think I would give my team a lot of credit for bouncing back from those tough situations. We haven't got anything on the platter. We have had to work hard for it. And it's been a result of constant pressure that we have forced the opposition to make mistakes."
"With the bat as well we have shown really good character to come back into the game, showing enough patience, more than the opposition, so I would credit my team than calling it an easy series. No series win is easy, especially not this one."
"This is what Test cricket is all about. If you are a champion team, you have to play like a champion team to win series and that's what we did." 
Feature image source: Reuters