Jat leaders on Sunday began a fresh quota agitation in Haryana even as over 5,000 paramilitary personnel were deployed along with large contingents of the state police to maintain law and order. 
Jat leaders in Jassia village of Rohtak district, the epicentre of violence during the February stir, began the agitation by performing a 'havan'. 
Jats owing allegiance to All India Jat Aarakshan Sangharsh Samiti (AIJASS), which gave the call for the protest pitched a tent along the Rohtak-Panipat highway just outside Jassia and the community is  holding dharnas in 15 of the state's 21 districts.
AIJASS Hisar president Rambhagat Malik said, "We are committed to holding dharnas in a peaceful manner." Certain other Jat leaders have also expressed a similar view.
Central forces, along with the state police, have carried out flag marches in several sensitive towns, including Rohtak, Sonipat, Bhiwani, Hisar, Jind, Kaithal and Jhajjar.
Paramilitary forces and the state police are maintaining a close vigil on national highways and railway tracks, which the protesters had blocked for several days during the earlier agitation.
Khattar had earlier said the Jat leaders had given him an assurance that they would hold peaceful dharnas, even as he has appealed to the community members to cooperate in maintenance of law and order.
Police and paramilitary forces have also been deployed to guard the Western Yamuna Canal in Sonipat district. Protesters had disrupted water supply to the national capital by damaging a channel of Munak Canal during the stir.
Haryana Police has cancelled leave of all personnel except in emergency cases till further orders.
"We are fully geared up to meet any kind of situation during the agitation," Haryana's Additional Director General Police (Law and Order), Mohamad Akil said.
Prohibitory orders under Section 144 of CrPC, banning gathering of five or more persons, have been imposed in many sensitive districts and paramilitary forces have been conducting flag marches from the past few days.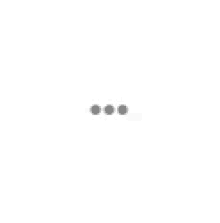 Police are keeping a close watch on anyone trying to spread rumours or inflammatory statements through the social media. Sonipat District Magistrate K Makarand Pandurang has issued orders banning all internet services, including Edge, GPRS and bulk SMS sent via mobile, under Section 144 of CrPC from June 4. The ban would be effective till further orders, an official release said.
Meanwhile, Khap Panchayats and some Jat factions have opted out of the dharnas. Prominent Jat leaders Hawa Singh Sangwan and Nafe Singh Nain have announced that they will not participate in the fresh protest.
It should be noted that thirty people were killed and property worth hundreds of crore was destroyed during the February quota agitation. Hopefully, this time no violence erupts.