In a strange case of nationalism, a lawyer has filed a case of sedition against actor and former Lok Sabha MP Divya Spandana, better known as Ramya, for praising Pakistan's hospitality after she visited the county during a SAARC meet for young Parliamentarians.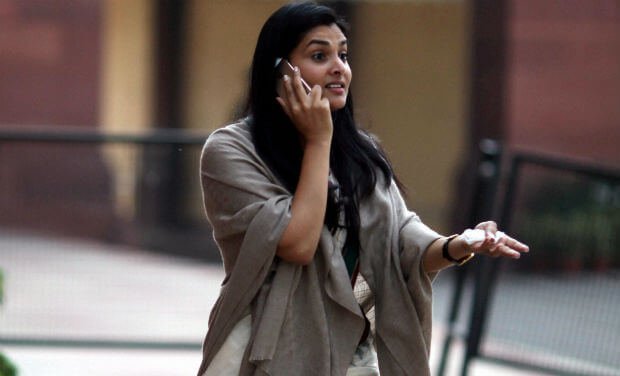 K Vittal Gowda, an advocate based from Coorg in Karnataka, has filed a complaint against the actor under Section 124-A (sedition) of the Indian Penal Code (IPC) among others. He has also lodged a private complaint under Section 200 of the Code Of Criminal Procedure, accusing the actor of insulting India and provoking Indians by making positive statements about Pakistan.
In a recent rally held in Mandya, Karnataka, after her return from Pakistan, Ramya had reportedly said:
"Pakistan is a good country, not hell. Parrikar's comments (that going to Pakistan or hell is the same thing) are not true."
Her comments were in reference to earlier comments made by Defence Minister Manohar Parrikar, comparing a visit to Pakistan as going to hell after a shootout on Independence Day in Jammu & Kashmir. Ramya went on to say that the people of Pakistan had been 'nice' and 'hospitable' to her.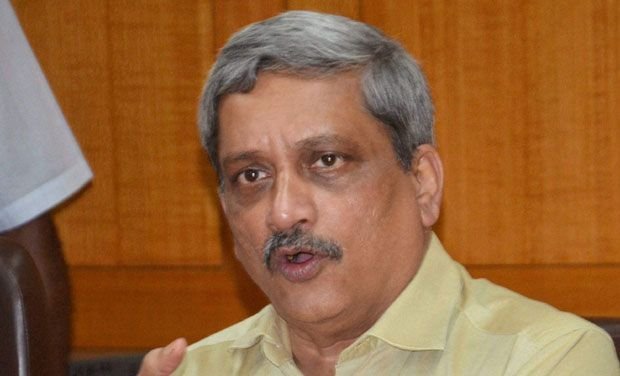 Not surprisingly, Ramya, a member of Congress, has faced criticism from ABVP and BJP in Karnataka, who have held massive, state wide protests in Karnataka against the actor, deeming her 'anti-national'.
Political rivals such as Kannada actor-turned politician, Jaggesh, have also expressed their displeasure over her comments. According to ta report in Times Of India, the BJP leader compared her to 'mosquitoes and bedbugs'. Incidentally, Ramya and Jaggesh had a public spat in 2014 after the former walked out of Jaggesh's film allegedly after winning the by-poll elections.
Ramya had the perfect tweet to counter the contentious comments:
Ouch! That hurts! 😄 https://t.co/9YJTTevq6E

— Divya Spandana/Ramya (@divyaspandana) August 21, 2016
Even then, Twitter has not been kind to the actor, with several self proclaimed protectors of nationalism jumping at the the opportunity to troll another 'anti-nationalist'. Here are some of the reactions:
Kinda not surprised at #Ramya, she has been making stupid statements for a while now. @MePratap has been tackling her nonsense very well.

— Sonam Mahajan (@AsYouNotWish) August 23, 2016
Hahaha.. The MP of Kodagu where a complaint was lodged against #Ramya had to say this! pic.twitter.com/usrTjqAiLA

— Kiran Kumar S (@KiranKS) August 23, 2016
So sweet! They are like us? Sorry - Like "you" maybe @divyaspandana https://t.co/t37Wem0MsN

— Suresh En (@surnell) August 23, 2016
If this wasn't all, members of Yuva Bharat, a pro-BJP organisation in Mysuru, have launched a postcard campaign urging Ramya to "shift to Pakistan", News18 reported. The 'nationalists' demanded that the former MP should either apologise, or leave the country.
However, many on Twitter have criticised the rampant use of 'sedition' as a ploy to choke free speech:
Sedition law hs become a tool to throttle free speech.Sad to see hw thin skinned v r turning out to b @divyaspandana https://t.co/dX6lo7l3Na

— Priyanka Chaturvedi (@priyankac19) August 23, 2016
seriously these sanghis have gone nuts.... slapping sedition against anyone who does not agree with them..looking like cartoons now- #Ramya

— Lambodar Mishra (@lamboomishra) August 23, 2016
What kind of pedestrian remark by @manoharparrikar. Didn't @narendramodi receive Pak's hospitality recently?@divyaspandana #IStandWithRamya

— Pawan Khera (@Pawankhera) August 23, 2016
In kachche din, Sanghi zealots have made India hell. #Ramya is absolutely right that people in Pak are just like us. https://t.co/DPrKCV4lHE

— Ankit Agrawal (@ankitagrawal87) August 23, 2016
Meanwhile, in statements to the media, Ramya has refused to bow down to pressure and withdraw her comments or apologise for what she has said:
I will not apologise for what I said, have said nothing wrong: Actor Ramya, accused of sedition over Pak comment pic.twitter.com/wJ497b2j2x

— NDTV (@ndtv) August 23, 2016
I don't ve ego at all& in any given incident, I wd've apologised, bt if I do in this case, the larger cause we're fighting fr would go:Ramya

— ANI (@ANI_news) August 23, 2016
Its freedom of speech, also our duty to speak on inclusiveness & peace.Curbing freedoms is wrong in democracy: Ramya pic.twitter.com/n4Q2OqejVU

— ANI (@ANI_news) August 23, 2016
And finally, addressing all the drama over her comments, she tweeted a passage from the Gita:
"Delusion arises from anger.Mind is bewildered by delusion.Reasoning is destroyed when mind is bewildered"- the Gita pic.twitter.com/Gcedc7XtQg

— Divya Spandana/Ramya (@divyaspandana) August 21, 2016'
Feature Image Source: Twitter